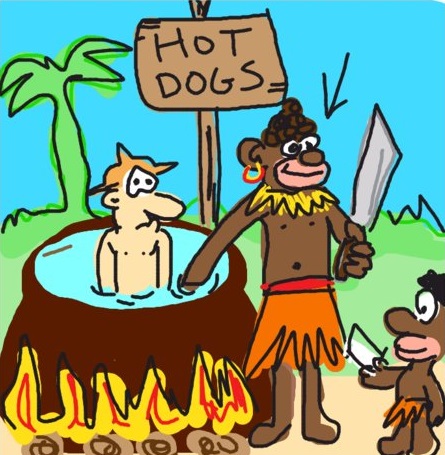 More indicators of how poorly thing are going at Flag. The recent post about the "goodwill mission" in DC is now followed by this — the "Flag World Tour" going to Phoenix…
Ignoring the horrendous grammar and typos, this email contains some interesting insight into what is happening at Flag.
The FWT is going to outnumber the people that come to their event in Phoenix — this is how desperate they are.  They are not sending just a reg and a single Tech terminal — no, it's a Super Power Auditor AND a Qual Consultant, along with Kaye Champagne and 3 regges. They will be lucky to "consult" with 6 people total in Phoenix. The "ideal org" there is completely empty. But clearly they don't have anyone to audit or consult at Flag, and this is a new low, taking along the OTC Chairman as a featured speaker!  There are a LOT of LRH issues, evals and orders concerning the Flag World Tour. None of them even CONTEMPLATED a public person being the "featured speaker."  This is a pretty remarkable turn of events and is a startling indicator of how desperate they are.
But the most interesting line is this: With Flag's role having changed – the local orgs getting people up to Clear and we, getting up the OT levels…
This was ALWAYS the "role" of Flag. They were NEVER supposed to deliver to Class V public as routine.
Reading between the lines, this is a new Miscavige "why." After forcing everyone to send people to Flag for even the lowest level (Purif and Objectives anyone?) services to try and boost Flag's stats (remember when He Who Shall Not Be Named was doing weekly Graduation before GAT II and the demand for EVERYONE to come to Flag was intense?) he has now "discovered" that Flag has been blamed for "creating Danger conditions" and this is why org stats are failing. Some poor fool took the fall for this when it was Miscavige's original orders that caused it all in the first place.  Now he is telling them "Flag cut its feeder lines" and  now "command intention from COB RTC" is for Flag to help the orgs get public onto the Bridge. This will be shortlived, as it is going to crash the Flag stats, and he will come up with a new "why" and someone else to send to the RPF for "unhandled evil purposes that crashed the stats."
It is desperate times — their stats suck, GAG II is a bomb, Super Power and the Running Program have run out of the small amount of steam they ever generated and there are no orgs sending in new public.
Dave, it may be time for you to call on the most dedicated scientologist you know, and the greatest disseminator in the history of scientology and get him activated. Something needs to be done. Call in the Top Gun and get this show on the road. Surely you two big beings can arrest the St Moritz death slide that corporate scientology is experiencing?
What we are observing is the result of Flag cannibalizing their existing public. But it's too late to put them on a vegetarian diet. They will starve and eventually will revert to native state out of desperation.
It sucks to be Miscavige. Probably really sucks to be an FSO Executive about now too….
Phoenix – FLAG World Tour – Briefing Data
=================================

We are bringing the Flag World Tour back to Phoenix.

What this means is that we, for the first time ever, show the RESULTS of Super Power, the Cause Resurgence Rundown and the impact of the GAT 2!

Now, you should know that we have an incredible team coming to help your local field move on The Bridge. This team consists of:

1) Barbara Dews (TOP External Flag Consultant from the Flag Service Office in WUS)

2) Tommy Gustafsson, WUS Flag World Tour I/C and Sea Org Veteran.

3) Andres Gutierrez, bi-lingual (english and spanish speaking) Super Power auditor! (for lower level public)

4) Myron Rapp, OT 8, 3 Ls Completion. He is a Qual Consultant and fully hatted Establishment Officer from the Flag Advanced Org. He used to be a very successful Chiro with own business and knows tech and admin inside out! (for NED Case Completions, Clears and OTs)

5) Mrs Kaye Champagne. She is the Flag OT Committee Chairman, a New OT 8, OT Ambassador, 3 Ls completion and recent Super Power completion! She will come to Phoenix to give your OTC a hand (likely arriving a few days prior to the event) and she will also speak at the event – as a Super Power Completion!

So, with all the above people coming and this event presentation really being something we have been waiting for for 25 years – referring to the release of Super Power, the Cause Resurgence Rd and GAT 2), this is a GREAT, GREAT   opportunity for Phoenix Org to rekindle purpose and get people moving up The Bridge in droves! 

With Flag's role having changed – the local orgs getting people up to Clear and we, getting up the OT levels, we are all working – more coorrdinated then ever, to help each an every public get ointo their NEXT STEP on The Bridge – locally or at Flag – whatever and wherever their next step is!

The event is Sat 2 August. We open the doors as early as 6;00pm for those coming of course. We have a light pre-event buffet first. The presentation starts at 7:00pm and is a little over one hour long. Then there is an after-event buffet dinner, time to mingle and get an interview with the tech consultants!

###