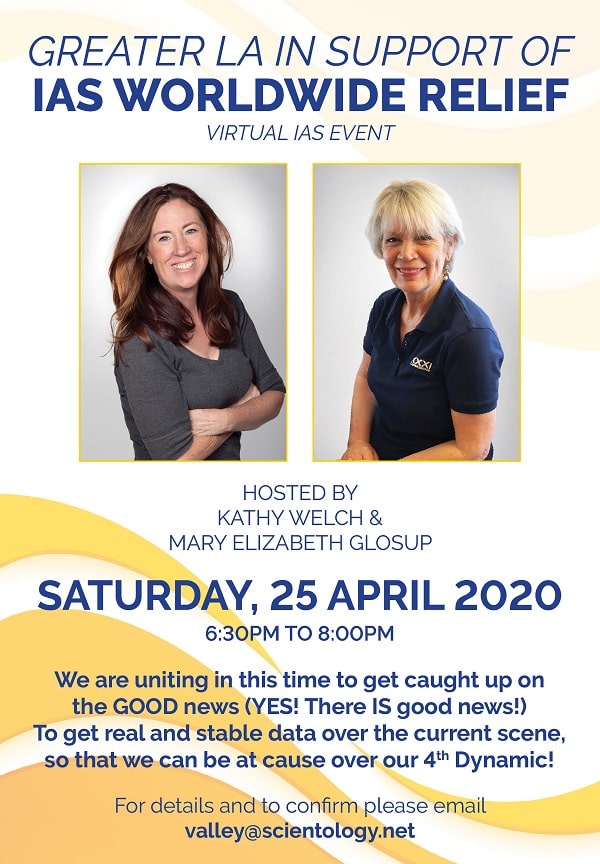 Well, it's always good to know that there IS good news. You can just imagine it: "Thanks to your support of the IAS [$10 million collected in the last month] we have provided disinfectant to 3 teams [and one video crew to film them before they were asked to leave] who have been bringing order in the chaos in Burkina Faso [not a peep from Pasadena or N. Hollywood]"
This is how we "can be at cause over our 4th Dynamic"…
They are so delusional.
And more good news, apparently LA Org has decided they can get 10,000 onto extension courses.
Flag has been trying to get 10,000 onto or through Solo NOTs for 30 years.
LA Org couldn't round up 10,000 scientologists in all of California or even all of the western half of the US. And that is where the vast majority of scientologists on earth are located.
Here's a dilemma they will have to confront sooner or later. When social distancing is over, people are going to start parroting back their promo to them: "I don't need to come into the org, I can get the answers to the mind, spirit and life right from the comfort of my own home. In fact, I already read all of this so I have ALL the answers. What more could I possibly need?"