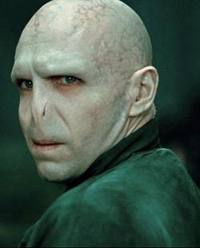 This morning I received 3 separate reports on "Graduation" from last night. The stats are going up!
I have combined them into one summarized report here. Thanks to those who continue to keep the world updated on the latest news from inside the bubble. As usual my comments are in italics enclosed in square brackets.
Also as usual, He talks about MEST logistics almost exclusively. It's almost bizarre to contemplate the leader of the "most important and fastest growing religious movement on earth" gives a weekly running commentary on the adventures of a tent making its way from England to the US.
He also seems to be reading the lunatic unemployed bloggers on the fringe of the internet and is a bit hurt by the criticism about how He is basking in the limelight all alone. So, He wheeled in a couple of others to give some throwaway info on alleged statistics. Really beneath His dignity to talk about that sort of thing when He has tents, square footage, furniture, restaurant expansion and hours of renovations to announce.
So, grab your coffee and donuts and settle in for some fun – its almost like being there, except there are no regges and you don't have to give Him standing ovations every couple of minutes.
Another very exciting graduation…  It keeps getting better and better… 🙂
Some of the highlights COB mentioned:
— The container ship with the IAS Marquee tent materials will arrive in Miami tomorrow, August 17th, and it will take 5 weeks to put it up, in time for the IAS event.
— After hours, at night, the renovations at the Sandcastle are happening and over 2,000 man hours have been put in so far. [That's some important, top level executive news…]
— Many offices at the Oak Cove have been emptied out so far, which will be converted into hotel rooms.
— Furniture logistics is being worked out in detail, so the Oak Cove can be transformed FULLY back into a hotel within 10 days, as of Sept 1 st.
— The Oak Cove restaurant will be expanded in grand scale and will stretch all the way to where the bookstore now is.
— On the GAT Phase 2 pgm, this week all Upper Indoc trainees are now 100 % done! – 84 Metering comps this week, 1186 in total. 842 trainees are now on the last part of their training, the specialist section.
— The exact nature of specialist training:
There are 4 types of training: Pro Word Clearer, Pro Sup, Auditor and Super Specialist (doing all the three lineups). Full perfection is the passing standard for all courses.
Pro Word Clearer – 2 times through the courses, and all types of Word Clearing have to be delivered to full EP (including Method One). 4 completions this week.
Pro Sup – the student read all materials concerning course supervision in chronological order. They have go over the theory section two times, then they do an internship. 47 completions this week.
Auditor training completions (weekly/total): Level 0 – 31/84, Level I – 31/41, Level II – 11.  [Clearly, this month long program to get everyone through the training for GAG II is WAY behind target]
— Weekly Stats:  241 Golden Age of Knowledge courses, 35 Expanded Grades, 25 Purif, 26 Objectives, 5 Happiness Rd, 22 L's, 4 Clears, 28 OT levels, 6 OT VII. [Clearly, the priority of the FSO these days is the bottom of the Bridge]
— On the Super Power pgm, of the 121 Super Power auditors, 94 are co-auditing: 1327 WDAHs, 56 floating TAs, 203 individual rundown completions, 5974 perceptics drills completed. The rundown will be available in 16 languages. COB mentioned what an incredible space one walks into , entering the area where the Super Power Perceptic drills are being delivered. [I bet he spends most of His time in there just soaking in the magnificence of the NASA-style MEST He has created for everyone to admire]
— Over 1,300 Cornerstone members are now being programmed for their set-ups for Super Power and over 400 are totally DONE with their set-ups and ready to receive Super Power auditing! [How hard can it be to "program" anyone for Purif and Objectives? What this REALLY means is that they are trying to contact and reg these people to come in and go back down the Bridge]
— He is preparing for the biggest Intl Executive Director and C/S conferences to be held at Flag soon. [Bets are being taken on whether He brings "ED Int" and "Snr CS Int" out of the Hole to attend the conference as props to respond to criticism that they have been "disappeared" – latest odds are there is a 20% chance they will be flown in under security escort and sat in a corner with instructions not to speak to anyone, and an 80% chance He will not risk them attending at all in case they defy His orders and say something]
— He also said he is now preparing for the actual upcoming events of the release of GAT Phase 2 ("which will effect the entirety of the Bridge") and the Grand Opening and he finds himself "getting overwhelmed, not being sure how he can "fit it all into an event"…. [This is the old problem – it gets harder and harder to keep track of the lies and figure out how to cover up the cover ups. How is He going to explain that the "GAG II" Grades have been delivered for 10 years at the FSO and that He implemented all the arbitraries, or that "GAT I" destroyed training, or the "Mark VIII" has been sitting in a warehouse for 8 years, or, or, or…. You really have to be careful about how things are said]
— He showed us a video clip of a portion of the HUGE warehouse space , where he said he had personally spent a lot of his time , working on the GAT Phase 2 pgm. It showed aisles and aisles of folders and bulletin boards, laying out ALL of LRH 's writings by date and month HCO B's, HCO PL's etc.. VERY Impressive!  HOW much attention to detail he and his RTC team must have given to all of this, to ensure 100 % KSW ! Everybody just went wild and one could feel their appreciation for COB and this massive project he has been working on… [Yes, a lot of people know all about this insanity of His. For a time this consumed the entire perimeter of the Main Studio at Gold. It began in 2004 (yes, like everything else Miscavige does it takes forever with endless arbitraries) and was originally to "sort out the OEC" as "nobody can study it." Numerous people have bitten the dust on this project. All the "best and brightest" tried to do it starting with Jon Horwich (A Class VIII FEBC) and dozens subsequently from Mark Ingber and Marc Yager to Ray Mithoff, Jenny Linson and Sue Wilhere. Nobody could ever resolve all the contradictory orders from Miscavige, so in the end, like everything else "He had to do it Himself as everyone else is an SP." Will be fascinating to see what this now results in – there is STILL no OEC and nobody is allowed to study it any more – to this day. It's "Special Executive Training at LA Ideal Org" now. How astonishing He is for being SOOOO KSW by messing everything up and then coming along and spending thousands of hours to unmess what he messed in the first place]
— Then He introduced the "Int Ideal Org Program Director" [This used to be called WDC Ideal Orgs which in itself was a squirrel title, but also focuses attention on "where is WDC these days?"]:
– All ideal orgs are doing local surveys to find the buttons of the locals and campaigns are devised to get them in. [Buffalo has done this about 5 times already and still cannot get anyone to come in]
– Padova: huge billboard and posters invite people to come to the org. [Did anyone come in as a result? Apparently not or that would have been mentioned]
– Cambridge, Ontario: an internet campaign was completed to get new people in. The number of first service starts in the ideal org since the grand opening exceeded the grand total of first service start during the entire existence of the org. [No number? The entire existence of the org could have been 10 people]
– Portland: the local campaign got 2000 new people in. [And none onto any service]
– Los Angeles: the OCA test is the most efficient line now. Testing is done on the Hollywood Blvd and new public can scan the OCA test QR Code (it's on the T-shirt of the testing personnel) with their smartphones and do the test on the phone, which is instantly forwarded to the next org for evaluation. 675 new people came into the org since May. Here is the link for the new OCA site: www.scientology.org/you
– New York: OCA tests are conducted on the Times Square, getting 80-100 new people in each day. 442 first service completions in the last three months alone. [Oh dear, this is the best stat they have – 17 first service completions a week per org. And this is the one they are willing to announce as a big win. And its probably free services like watching a film. No wonder He talks about number of hours of renos and square feet of dining space].
– London: the Dianetics course works the best here, 23 nationalites are services in the org. [Utterly meaningless]
– Melbourne: the number of students on course have doubled since the announcement of GAT II. [Wow, that  is really stupid – GAG II has not yet been announced? Could it really double from the announcement that it is going to be announced? What does that tell you? There was a single student and now there are two?]
– Tampa Org: 20 trainees are on the GAT II training, the number of students on the Basics have doubled, and they had to post a new Supervisor to keep up with the demand.
[Of course, out of ALL the "Ideal Orgs" this is the selection of the biggest and best news. Nothing from Seattle or Dallas or LV or Buffalo or Joburg or Tel Aviv or Malmo or Moscow or Rome or Madrid or SFO or Orange County or Pasadena or, or, or…. And NOT A SINGLE MENTION of Auditors or Clears made, let alone WDAH or Student Comps. The Omitteds tell you everything you need to know about how desperate the situation is – this person was pushed out onto stage to talk about NOTHING, but the perception is "Look how these Ideal Orgs are expanding"]
— Then the President FSO [not Captain? He must be in the shithouse] presented more Flag statistics, for example, how in one year, they had highest EVER EVER with 470 Clears made, from last Sea Org day, last August 2012 to this recent Sea Org Day, August 12 th,2013. [If it weren't true that this was the total for the entire planet – as virtually ALL Clears are now made at FSO as no other orgs are delivering Grades and most cannot do a CCRD – this would be something of note. Because if the FSO was doing that many, then the 150 orgs would be doing at least 100 times that many as that is supposed to be their main line of business. Believe me, if there had been 47,000 Clears made this past year everyone would have heard about it every single week…. But of course, that's not true. And even the 470 is probably a large percentage of "re-do's" for those who have been told they are NOT Clear and have to go back and re-do their Purif and Objectives and start all over again].
There were 6 OT 7 completions this week .
— In meantime, the big posters all over Flag, say in bold letters : GET READY! If you have not finished your Basics books and lectures, go for it! They are the pre-requisites for the GAT  2 courses.
… and He is still in town [to the immense relief of everyone elsewhere…]
A final note: while the Tampa Bay Times and Tony Ortega gave details yesterday about the "Grand Opening" being on 6 October and the IAS Event on 8 November, this email was sent out from Flag yesterday to "get ready" for the Grand Opening in September and the IAS Event in October.
Of course, those inside the bubble are the last to know the truth about anything:
From: "Flag Service Org" <news@flbmail.info>
Date: Aug 15, 2013 1:14 PM
Subject: Let us know you are coming to these historic events at Flag
To: 
Cc: 

Dear ,

Hello! As you might have heard, the day we have been waiting for where the ribbon will fall on our new Flag Building is planned for September 2013!

Though the date is not finalized, I wanted to make sure you were thinking with this.

Not only that, you will also see the monumental releases of Super Power and the Golden Age of Tech Phase II during the same time period. Then, for the first time in history, the IAS Anniversary event is being held LIVE here at Flag in October.

Needless to say, you don't want to be anywhere but Flag during this time period of September and October.

As soon as we have official dates, I will let you know.

We are getting all the accommodations ready now and planning for the biggest gathering of Scientologists in history, so we want to know that you will be attending.

Please write me back to confirm you received this email and that you will be making it go right to have these times available to come to Flag.

Please RSVP at meagan.t@fso.org or (727)-445-4366

Sincerely,

Meagan Tucker

Dir Public Relations FSO