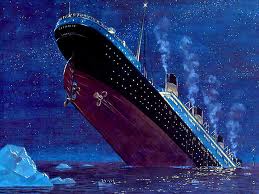 A couple of desperate pleas indicate the Flag ship is taking on water despite the incredible (literally?) news being presented by Him at the Friday Nite Kumbaya Circle.
Who ever heard of free food and babysitting being offered to try to entice people to come and see Him speak? Well, it is a rerun of a rerun of a rerun, BUT people should be falling all over themselves to attend, because it IS Him speaking…. Looks like things aren't shaping up too well if they are stooping to giveaways.
I remember repeated requests for babysitting services to be provided for events and the public being told it was not the org's responsibility, parents needed to arrange their own sitters. AND show up for the event.
What's going on? 
And,  mystery sandwich — a surprise at the end? Maybe He will step onto stage to soak up the applause? That would be worth going for….
Dear OTC Member and OT Ambassador,

 

This is going to be an incredible event that all OTs need to attend and bring friends and family who have not seen this data.

There is going to be a surprise at the very end that you have not seen and you want to be there!

 

Event starts at 7pm sharp with doors open at 6:30

  

There will be a complimentary barbecue in the Fort Harrison 

starting at 5:30 for all those attending.

 

Please reply to RSVP that you are coming by sending me an email you are confirmed and anyone you are bringing.

 

There will be babysitting available.

 

Let me know whether or not you'll be attending the 

complimentary BBQ 

– ML, Emmett Osborn
Aha.  Another email and suddenly it all falls into place…..
THIS rehash showing of the 93 IAS event is apparently the "Maiden Voyage" for the Silver Anniversary of the Freewinds!!  Just imagine life on the Freewinds… there are NO public and GI is along the bottom of the graph. All their public are being regged and ordered to re-do Basics, Purif and Objectives at Flag. But at least the Freewinds doesn't have to deliver on the awards they were promoting a few weeks ago — equal free accommodations for every 2 people you got to the Freewinds who stayed until Maiden Voyage!
But, hold on. More important than the Silver Anniversary of the Freewinds — THIS is the IAS Summer Event!!  OMG! What a disaster, the IAS is going to miss out on one of their two big reg events with no MV "IAS Night."  He only speaks twice a year about the IAS — Freewinds IAS Night and October at St Hill. No new Shermanspeak hype — just 20 year old "news". 
Sooooo, it's little wonder the heat  is on the Flag OT Committee…. 
URGENT

IAS SUMMER EVENT PROJECT

 

"DEPARTMENT 18C (Dept of Success)…

 

"Issues projects of application to advanced Scientologists…" – LRH (HCO PL 20 NOV 1965RB I)

 

Being the most "advanced" Scientologists on the planet, this project is hereby issued to the Flag OT Committee and OT Ambassadors.

 

Every year at this time of year, we have a massive IAS Summer Event. The event this Saturday IS that event.  And, just like every year, the OTC and OT Ambassadors are responsible for spreading the word out to everyone to attend.

 

This project is for you to personally execute and complete. When you are finished with this project, turn in a Compliance Report to the Dir Success with evidence of the communications you have delivered and all the confirms as a result.

 

Keep the following in mind when executing your targets:

 

"The keynote in any promotion is word of mouth.

 

"You can talk all you want about paid ads and radio ads and every other kind of ad but sooner or later a property gets into word of mouth or it doesn't.  In other words people start telling each other about it.

 

"That happens to be the senior publicity on any item.  Something people do not talk about can be advertised and publicized until you are black in the face and it won't sell." – LRH (HCO PL WORD OF MOUTH)

 

TARGETS:

                                                                                                                          

1.      Read the patter below so that you are fully tracking with both events – Flag Graduation and the IAS Summer Event.

 

2.      Confirm yourself for the Graduation and the IAS Summer Event.

 

3.      Send a text message out to all contacts on your cell phone about the events.

 

4.      Call or visit Scientologists in your neighborhood and brief them on the importance of the event and ensure they are coming.

 

5.      Send out an e-mail to your entire list of e-mail contacts on the events.

 

6.      Turn in your confirms to the Dir Success, Scott Superville. You can email him at

[email protected]

.

 

7.      Turn in compliance and receive your commendation.

 

 

 

JULY 12-13 WEEKEND OF EVENTS AT FLAG PATTER

 

 

          Hello!  This is ________ calling from the Flag OT Committee.

 

            I want to invite you to this weekend of events happening at Flag!

 

            First is Flag Graduation on Friday night.  I can tell you that you absolutely don't want to miss this one…

 

            The doors open at 8:00; the event starts sharp at 8:30 PM.

 

            Then on Saturday night – June 13th, is our BIG IAS Summer Event.

 

            This is the 20th anniversary of the largest event in Scientology's history, where Chairman of the Board RTC announced our biggest breakthrough on the fourth dynamic ever. We're showing the legendary IAS 1993 event.

 

This replay follows on the heels of the recent showing of the Portland Ideal Org opening event, where COB told the earlier beginning to the end of the war with the IRS.  And at the end, you will see a VERY special presentation. Don't miss any of it!

 

Doors to the event itself will open at 6:30, and the event will start at 7:00. There will be a complimentary barbecue in the Fort Harrison starting at 5:30pm for all those attending.

Can I count on you to be there?

 

[GET ANSWER – AND WRITE DOWN NAME OR HANDLE AS NEEDED]

 

            Who is coming with you?

 

            [GET NAMES]