We bring back one of our favorites this week, the wonderful Stefani Hutchison.
Stefani was never a scientologist, but has taken up the cudgel of exposing the lies of scientology on her excellent blog: Confront and Shatter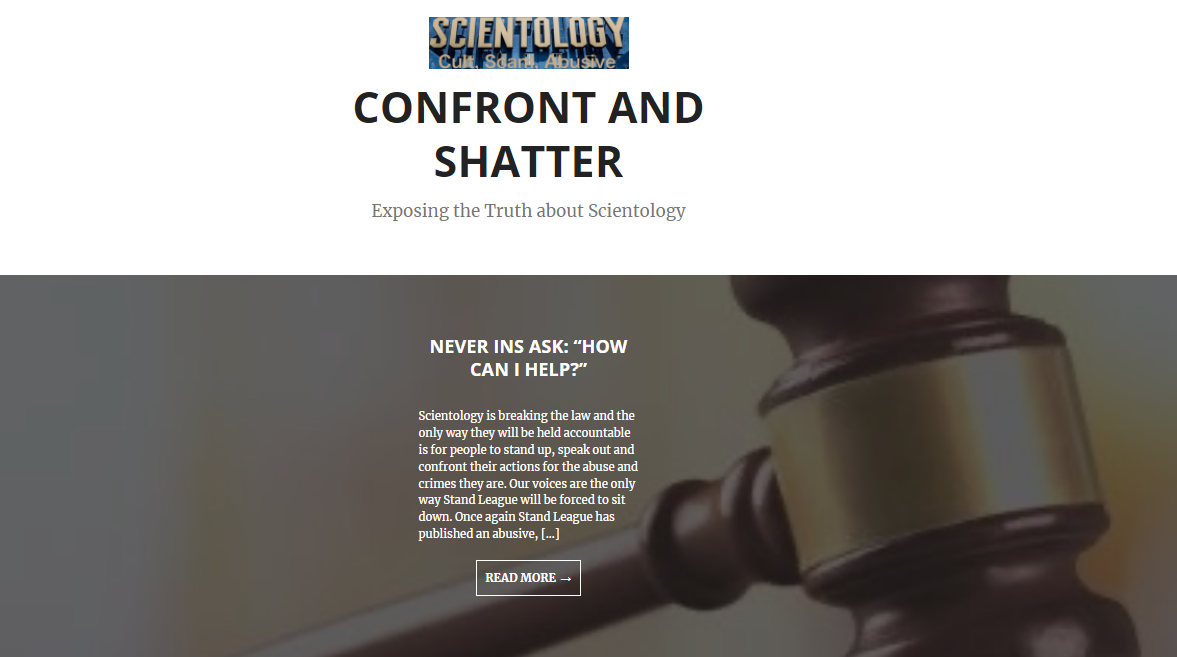 In this episode, we cover some of the sleuth work Stefani has done, investigating the claims made by scientology and their front groups. You can find the stories on her blog, and I am also listing them here. It is pretty conclusive evidence that when scientology claims they are "working with the Red Cross" or had a "partnership with…" or "they handed out…" it is a lie.
Stefani has kindly provided the links and a description of all the lies below:
July 2019- Scientology Cruise Ship Claim: "The International Maritime Organization has appointed The Freewinds as a training platform to train crew members Caribbean-wide on maritime standards—a distinction it has held since 2007." This was tweeted by expose network. It is also continually stated on the Scientology website. I contacted the IMO and discovered this was untrue. "IMO has not appointed the Freewinds to carry out training."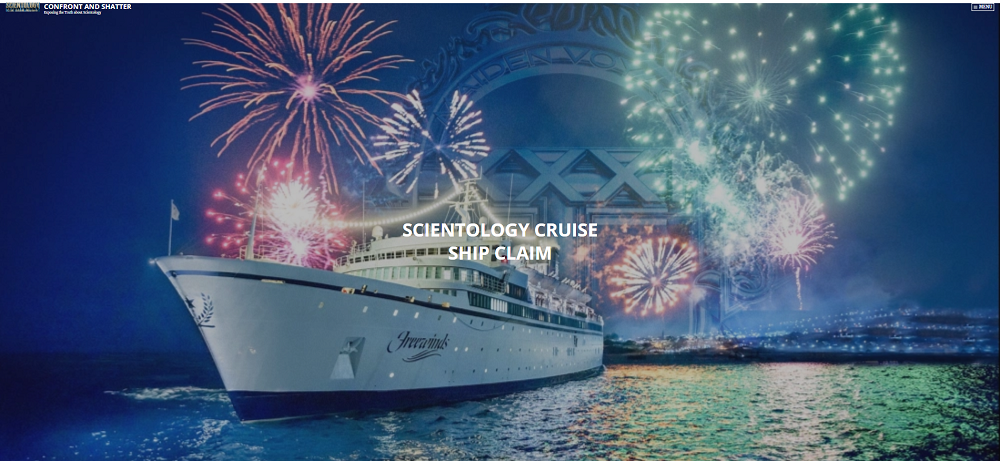 October 2019- The Freedom of Misdirection: Scientology claims an enormous contribution to the City of Clearwater. Citing heavily from the FSU study done at the cult's request, COS intentionally skews the figures claiming charitable contributions of $131,317,815.00. I contacted Dr. Julie Harrington who worked on the study. Dr Harrington explained that Freedom Magazine misquoted the study in that they did not collect survey info from COS on annual charitable contributions specifically to the city. Rather charitable contribution info was from individuals and no data was gathered as to where those contributions actually went. The real figure was about $58 million which a large percentage of those contributions being made directly back to Scientology. (I also wrote a piece on my blog about this Scientology Takes Clearwater for Suckers)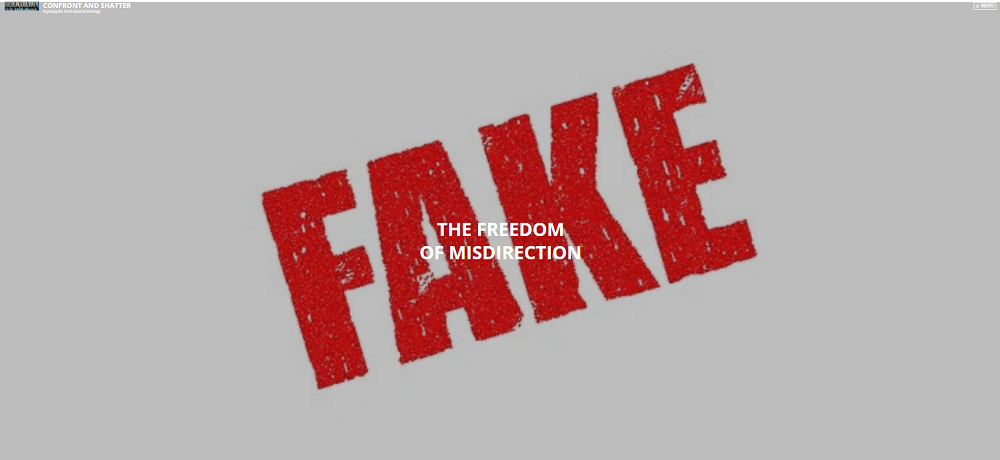 March of 2020- Volunteer Ministers Just Passing Through for a Photo Op "In a shelter established by a Catholic church in Cúcuta, VMs have helped prepare and distribute food to the refugees each day. On one day, five VMs served 13,000 meals while also caring for 2,000 children from nearby schools." This was where I called bullshit and decided to start digging on a more regular basis. In spite of COS carefully not naming the "Catholic Charity" I tracked down the shelter and contacted the priest in charge, Father Perez. His response was succinct; ""Hello, they were visiting the house of passage. They took a photo of the work. Nothing else. I don't know if they helped in praying."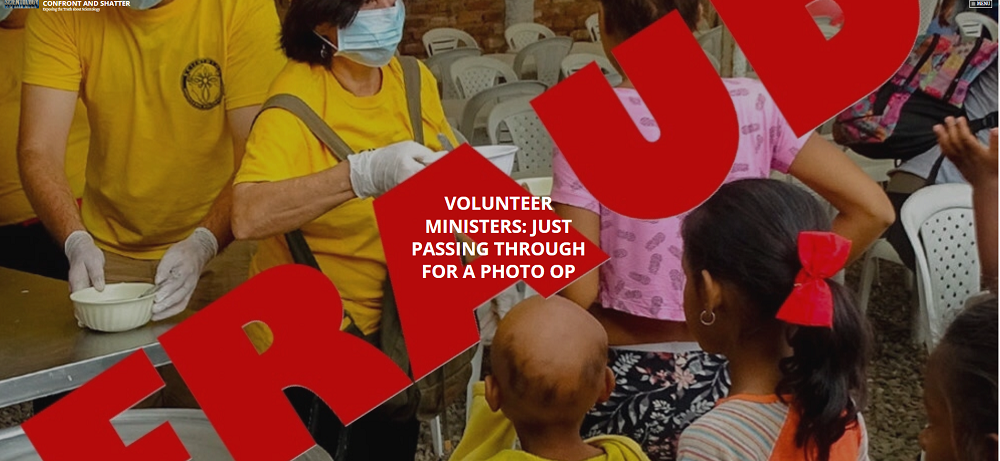 March 2020- Scientology Bestows Upon Itself Another Fake Award  From the same article, Scientology claims a Greek Orthodox priest named Father Timoteo from the Church of the Holy Family in Barrio, Bellavista contacted them for aid. After they heroically saved the day he gratefully awarded them with a plaque reading, in part; "…for their humanitarian, philanthropic and spiritual work in integral care to the human beings in the Colombian-Venezuelan border area." Barrio, Bellavista is located in Santiago, Chile, over 2000 miles from Colombia. Further a query to the Greek Orthodox Archdiocese of America which includes the area in question revealed there is no Holy Family Greek Orthodox Church in Barrio, Bellavista and there is no Father Timoteo.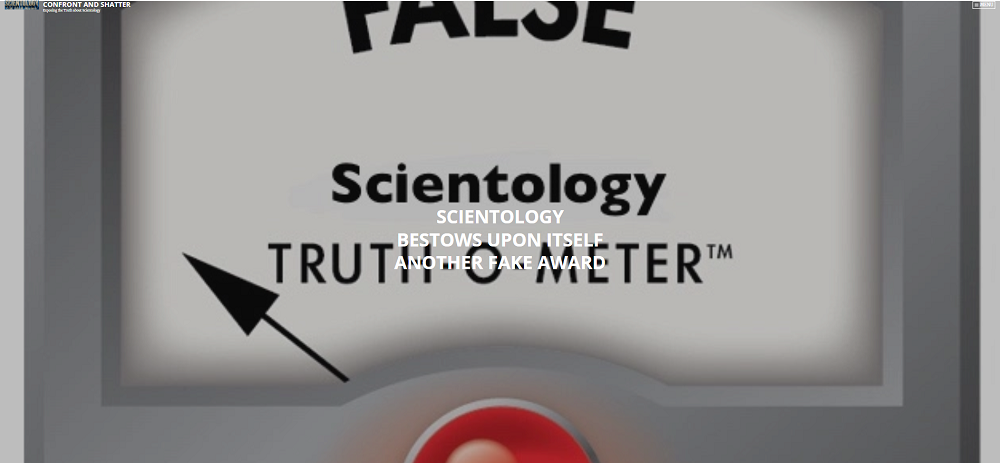 May 2020- Photo Op Flop Scientology issues a press release showing the VMs at the Cadeaux Bakery in Vancouver, BC with their Stay Well booklets. The illusion was that the bakery was accepting the booklets to hand out to their customers. The reality according to Cadeaux's General Manager was "We are actually going to ask for our photo to be removed from their site as we are in no way associated with the Church of Scientology. I had not realized until after they left that this was associated with them, they came at a busy time and I wasn't paying enough attention. We did not hand out the pamphlets in the end." He further stated that he found the entire situation misleading.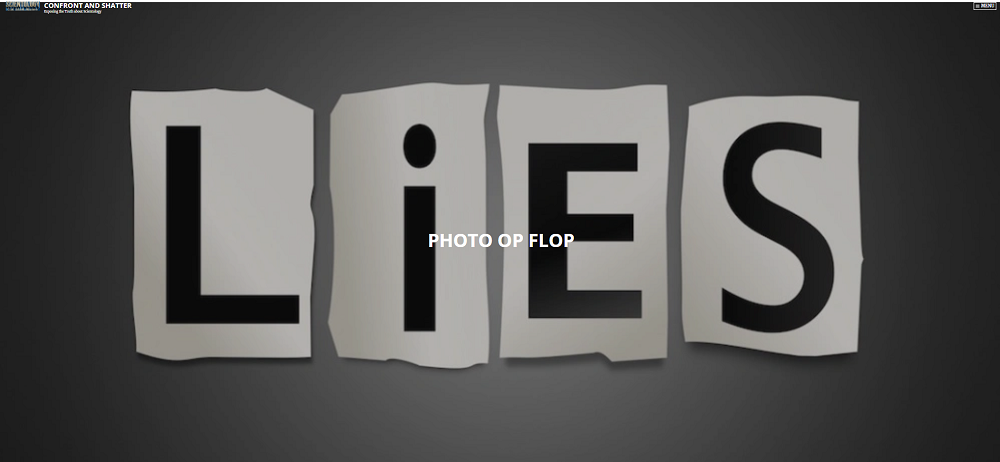 July 2020- Another One Bites the Dust Same situation as above. This time it's the Supplement Superstore in St. Louis, MO. Staged photo of smiling VMs and their Stay Well booklets with employees of the Superstore with the caption "Shops took sets of the books to share with their customers." The District Manager was extremely concerned about the photo, stated the employees had no idea who the VMs were or who they were affiliate with and said his CEO would be furious about the photo. They demanded the photograph be removed.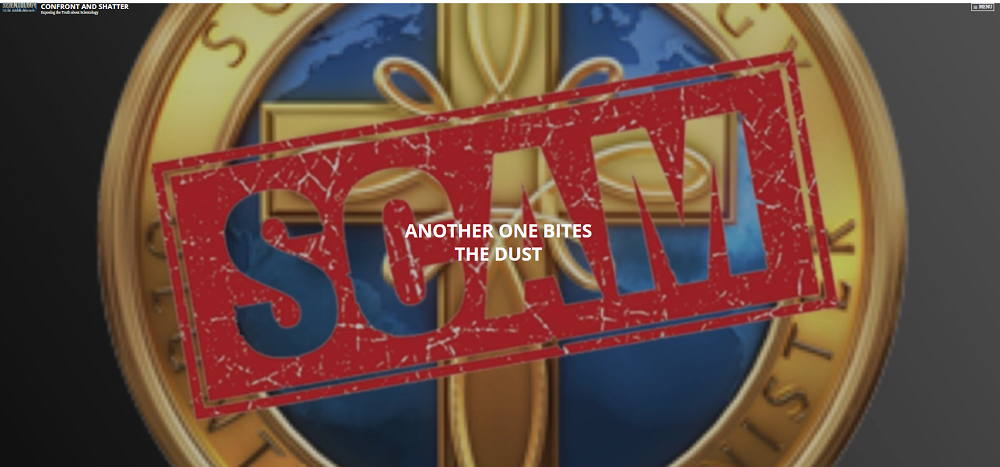 August 2020- The Volunteer Ministers… We Give Up The VMs add themselves to the list of emergency workers helping during the aftermath of the tragic explosion in Beirut, Lebanon. Scientology announced on Twitter that the Lebanese Red Cross were Scientology's partners in rendering aid. This was, of course, another lie. The Lebanese Red Cross confirmed that no such partnership existed.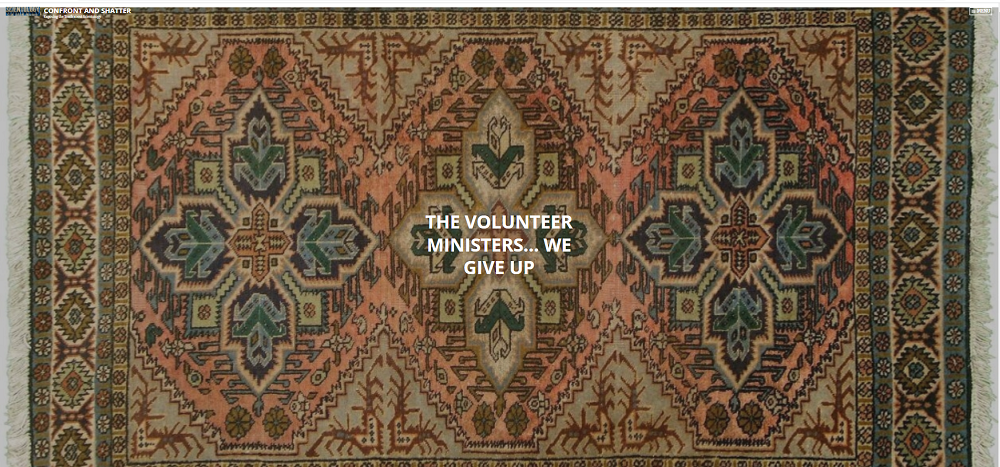 Also in August 2020- Two More Nopes for the Volunteer Ministers Scientology's VMs hit the Twin Cities creating two more fake photo ops with their Stay Well books. Both the Caribou Coffee Company as well as Speedway refuted the claims that they were assisting in distributing the booklets. Speedway demanded their photo be removed from Scientology's press release.
— https://azhlynnes.blog/2020/08/26/two-more-nopes-for-the-volunteer-ministers/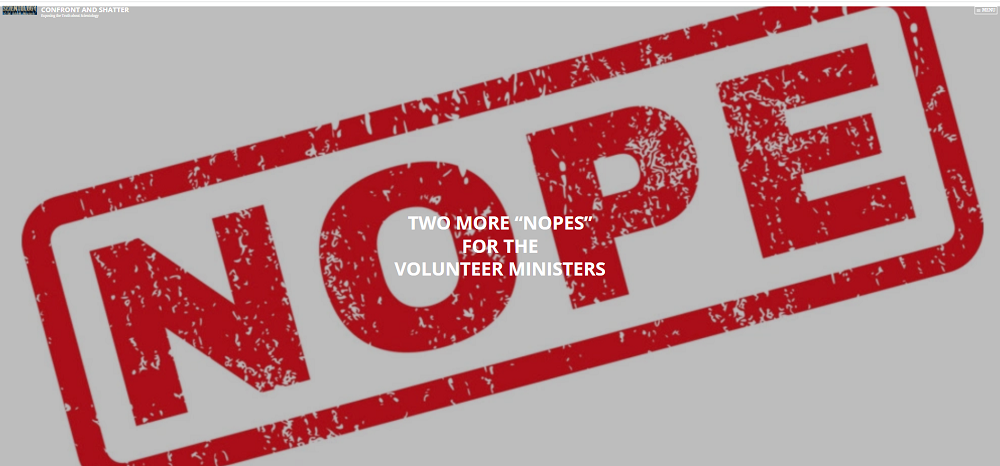 ALSO in August 2020- Volunteer Ministers Fake Another Good Deed Scientology's Way to Happiness front group announced they'd "fanned out across the area near the iconic Space Needle for a community street cleanup" as part of Seattle's adopt-a-road program. First: a Google Maps inspection revealed they were in fact right outside their own Scientology building, not cleaning up around the Space Needle. Second: according to Seattle's Public Utilities, there was no scheduled clean up during that time due to the COVID restrictions. This was yet another lie for show.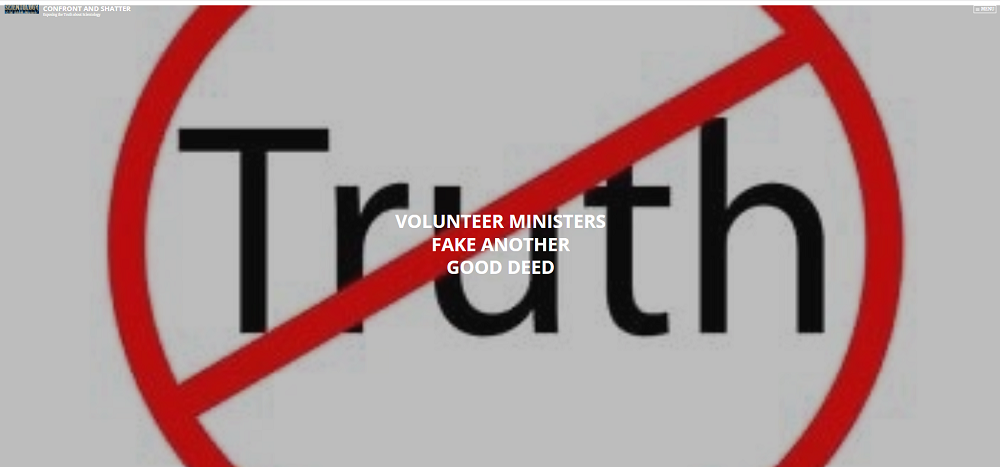 October 2020- Scientology Lies The Way to Happiness group repeated the claim of cleaning up Seattle's streets again. Again Public Utilities denied holding such an event due to the COVID situation. Scientology lied again just for good PR.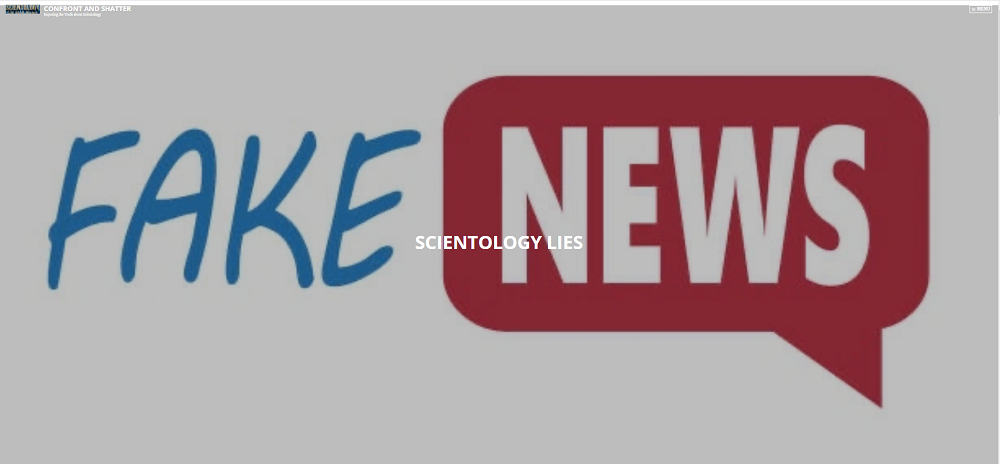 November 2020- Surprise! They Lied Again another fake Stay Well performance. This time Scientology attempted to use a popular Kansas City restaurant who, when I contacted them, was so irate they demanded the photo be removed and also asked that I remove their name from my blog article, which I did.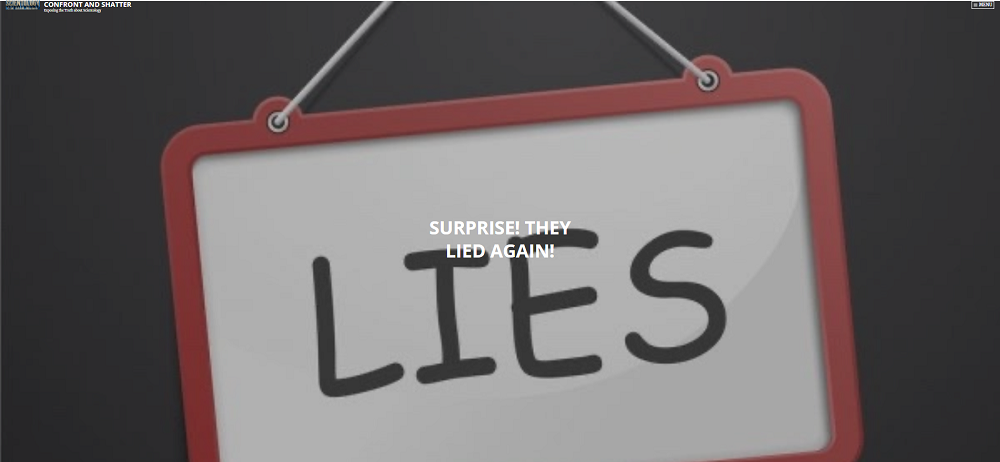 May 2021- Volunteer Ministers Busted Once Again Another fake Stay Well photo op. This time with the Tampa, FL police. Scientology claimed "Tampa Police have joined the 'information campaign', 'Taking boxes of booklets to hand out themselves.'" This also turned out to be a lie. The City of Tampa responded to me that the Officer in the photo was handed the box and that "we do not distribute literature from external sources."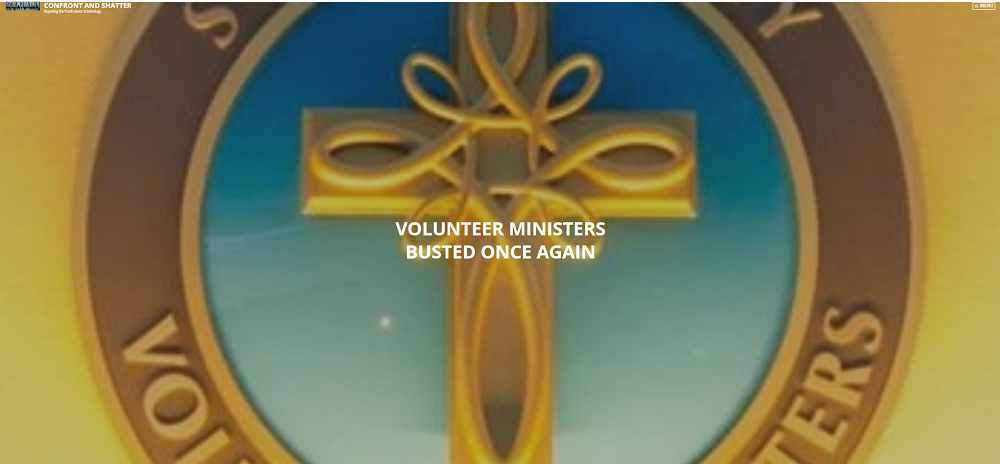 November 2021- 9/11: Scientology's Biggest Lie to Date They were not given clearance to be at Ground Zero. More importantly, first they claimed they'd been awarded the Medal of Valor by FDNY. This was refuted by the Fire Department. Then in an attack article directed at Ortega they claimed the medal came from the New York Police Department instead. We're waiting for official confirmation of this through an FOIA request but things are backlogged due to the pandemic.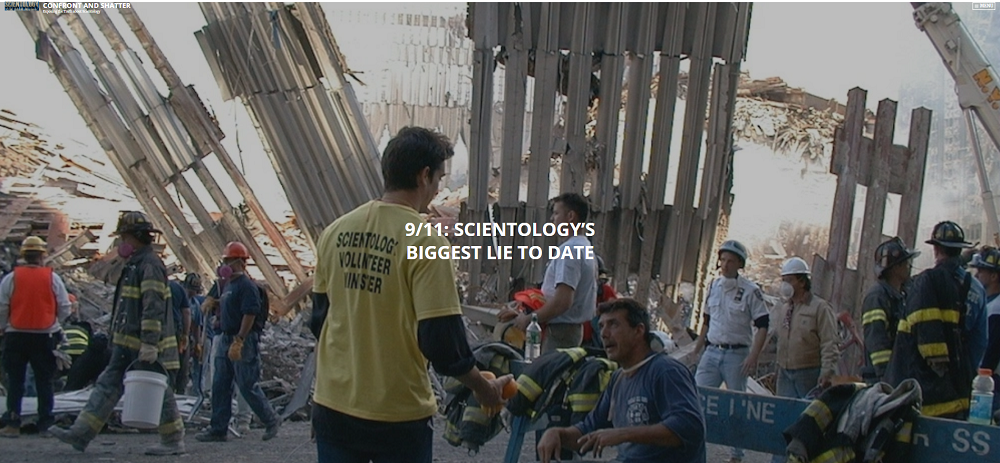 November 2021- A link was tweeted by a Scientologist leading to a list of awards and accolades allegedly awarded to L. Ron Hubbard. One such award claimed was "NY City firefighters bestowed upon Mr. Hubbard an Honorary New York Firefighter's Helmet, inscribed with the following: 'To our brother, L. Ron Hubbard, from your brothers at the New York City Fire Department, we honor you with this helmet, a symbol of our motto, 'to protect life and property' which the legacy of your technology embodies, 2 August 2003.'" According to the Battalion Chief, there is no record of such an award. See piece above.
2021- Also alleged is that Hubbard received "Official Recognition" from Scotland Yard for his "humanitarian legacy". I filed a Freedom of Information Request with the Metropolitan Police Service who responded they have no record of such an event. See piece above.
Finally, of note, Stand League's public tweet about F. Gaviña and Sons Coffee Company boycotting the Emmy Awards as a show of protesting against hate because of Leah. We know how this turned out. A Picture is Worth a Thousand Words