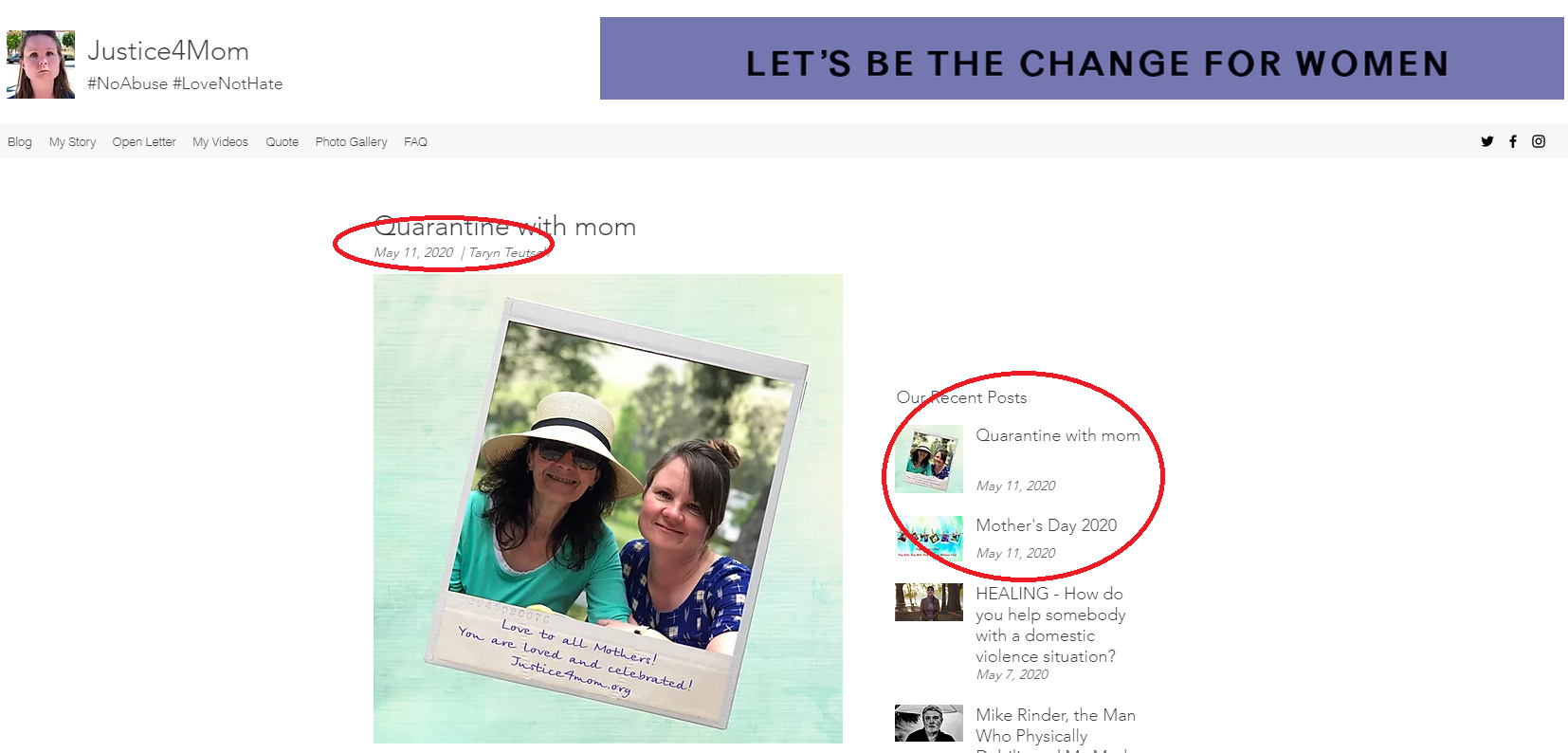 What has happened to the "Justice 4 Mom" OSA campaign?
Not a peep from them since May 11th.
When my daughter Taryn, my ex-wife Cathy and their sidekick Sea Org minders from Gold, Maureen Labordique and Chris Maifield showed up at the Denim Day event in LA last year, they were confronted by Danny Masterson victims who called them on their fakery.
Tony Ortega wrote an excellent piece at his blog about it, including a video of some of the discussion that occurred.
Of course, Taryn and Maureen denied knowing anything about Danny Masterson, but had detailed false information about Paul Haggis, asserting that I supported an abuser of women. The basis for their information about Paul Haggis was that it was "in a lawsuit."
Taryn, when cornered, said she was against "anyone who abuses women," but she "didn't have enough information" to comment about Masterson.
Since he has now been charged (and note, none of Paul Haggis' alleged victims ever even went to the police, let alone him being charged), it seems the cat's got her tongue…
Hey Taryn, right there in your own backyard, you have some serial abuse of women.
Why no statement of support for the victims? Why nothing decrying Masterson's abuses? You don't have a problem spouting off about allegations in a civil suit against Paul Haggis because he has spoken out about abuses and homophobia in scientology? You don't have a problem inventing lies about me because I have spoken out about abuses in scientology.
Waiting to hear from you…
It will probably happen around the same time your partner in crime, Ed Parkin, criticizes the NOI for their vicious anti-semitism.