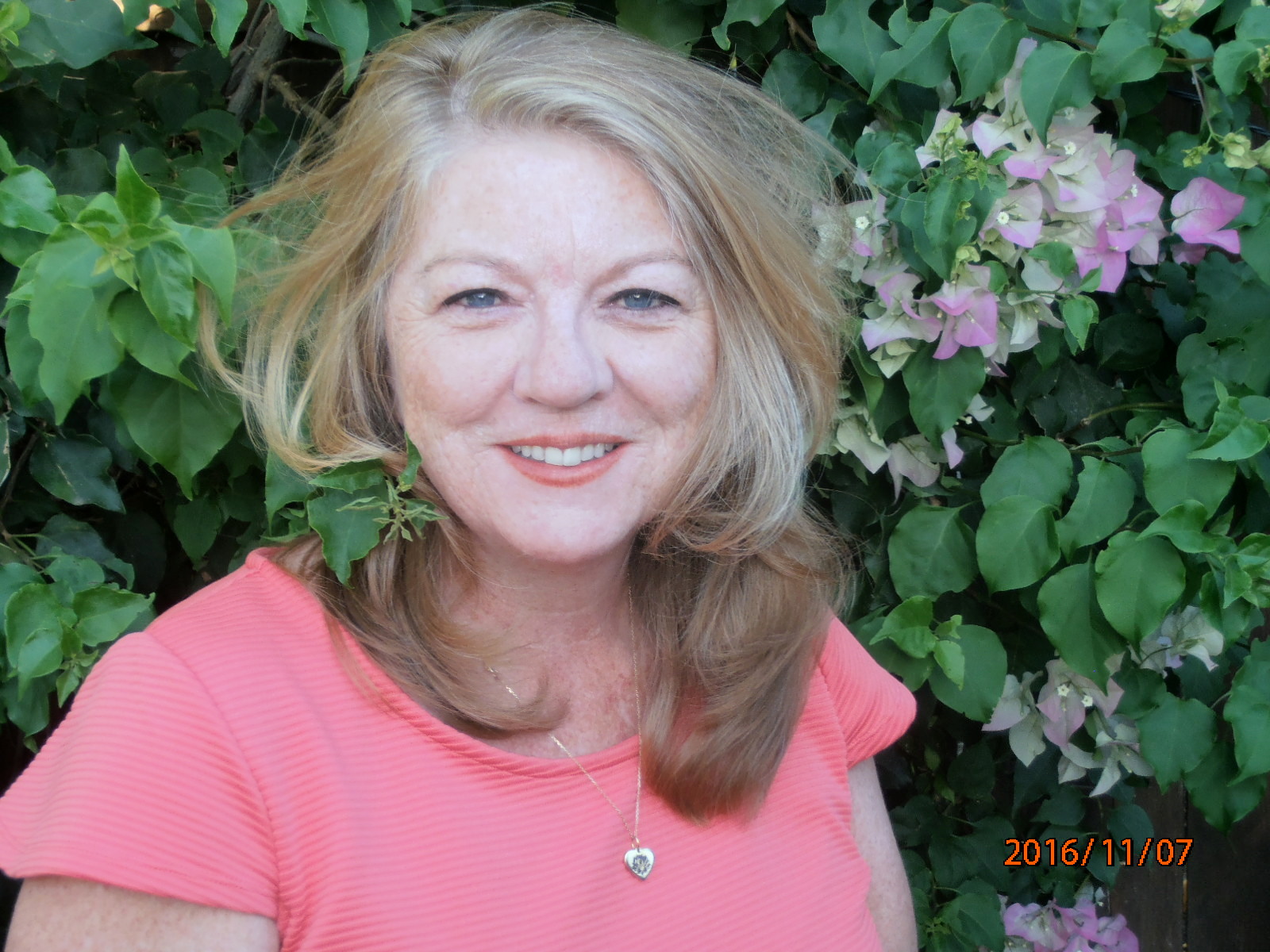 Rise of David Miscavige
I made an appearance on ABC's 20/20 on April 29th of this year for their program about Ron Miscavige.  Doing this TV show was the first time I was speaking out after almost 35 years – it was hard for me to do.
My appearance (in the first 10 minutes) was due to the fact that I had a missing link not covered in Ron Miscavige Sr. book RUTHLESS: how did the rise of David Miscavige happen? ABC filmed about 20 minutes of me telling this story, but only 2 minutes was used on the show.
The "church's" response to my appearance was something on the order of –"Lois was not there and had in fact been busted by LRH for the International down stats, so therefore she did not know what happened."
Well, I was there and in fact know the details of what happened. Yes, I was busted to Flag in December 1981 and sent to Flag to clean rooms, AFTER David Miscavige had taken over, in his non-violent coup.
Obviously, his full takeover of complete power happened soon after LRH died in 1986, when he became Chairman of the Board of RTC. I was nowhere near the church at that time and have no information on this other than what I have read in books, but none of it surprises me one bit.
I will remind you that I recruited DM into the CMO in 1976. Wow, in retrospect, what did I do?? I also became friends with DM, we got on well and I will not deny that fact. I liked him, he was funny, a hard worker, but there were brief flashes of what was to come, but I ignored them. I was senior to him as a messenger and on the org board in the CMO – I was Chief Officer CMO Int and we were of equal status on the Watchdog Committee. At no time was he senior to me, until a few months before the end, when all hell started to break loose and I remember feeling as though I was in some kind of alternative universe. Things were happening that were NOT  the scientology that I knew, things that I had not experienced in almost 10 years of being in the SO and working directly with LRH. Even though it was tough working with LRH, this was WAY worse and now I see how it developed after I left and all the horrors that have happened in the SO and especially at Int/Gold in the ensuing years.
Reading all those horrors (only in the last 2 years have I known this stuff) of the decades since, I just would never have thought that DM would have gone to such extremes and become such a sociopath.
Formation of the Watchdog Committe and RTC
In early 1979 LRH bought the property at Gilman Hot Springs just outside Hemet, CA. The plan was for this to be our Summer Headquarters (SHQ is what we called it) and our property in La Quinta, CA which is in the desert, would become the Winter Headquarters (WHQ). We were going to spend 6 months of winter at WHQ and then move into SHQ during summer. However, due to various circumstances the Media/FBI started to figure out who we were in La Quinta (WHQ). LRH started to realize that this was not a good situation but we were still in the middle of shooting movies and he was really not happy and continued to have his bad moods. Sometime in the beginning of 1979 we left WHQ and moved to SHQ, but due to security reasons LRH moved to an apartment complex in Hemet, which for security reason was called "X".
The CMO were getting more and more involved with management functions before we left WHQ (La Quinta) to go to SHQ (Gilman).  By the time we settled in Gilman, the CMO was mostly separated from LRH again (he being at X), he depended on the International CMO being not just his eyes and ears, but to become the overseer of International Management and Production. To take over that function from him. But LRH's idea was to have the new function not be so obviously tied to his messengers (and therefore him) but to be anonymous, hence the reason the Watchdog Committee was formed.
Dede Reisdorf Voegeding became CO CMO Int and she was the one who was given the task of setting up the CMO's at Flag, LA and each continent and the set-up of Watchdog Committee.
In early-1979 I was sent on a mission to CMO Clearwater along with Terri Gilham Gamboa. The two of us took over the CMO CW for almost 6 months. Our job was to get the CMO going there and overseeing the Flag Service Org (FSO) and International Management. It involved recruiting people into the CMO CW etc. Mike Rinder was set to be the new Deputy CO CMO CW (there was only one CO CMO, the head of each continental CMO was titled "Deputy/CO") and was then sent to Int for training and when he came back to CW, Terri and I would leave and go back home. Some notable names were part of CMO CW at that time – Ron Miscavige Jr; Bitty Miscavige, Bill Dendui, Steve Marlow, Vicki Aznaran,  Nettie Allcock,  Rosi and Rick Kamman, Sam Licciardi (who married Dave's twin, Denise), Debbie Cook and assorted others. When Mike Rinder came back to CW, we went home to Gilman.
I had also gone on a mission into the FSO prior, so now that the Watchdog Committee was forming, I was a prime person to be on it.
LRH gave instructions on how WDC was to be formed. Each member would be given either 2 or 3 key areas. Mine were FSO/AOSHEU/AFRICA. There would be a WDC Chairman and a Deputy WDC Chairman and then 10-12 members in total.
We were to study the book "Roberts Rules of Order for Fair and Orderly Meetings".  And that was how our meetings were to run. When stats were received from lower management on a Thursday night, each WDC member would look at their own areas stats and then work out handlings for any downstats, this could involve sending out observation missions, ordering evaluations to be done, or simply just telexing back that their handlings were good, or whatever.
So essentially, we had 2 jobs and these two jobs were separate – a normal post on the CMO Org board and then being a WDC member.
No-one outside of Int knew who was on the WDC. The CMO on each continent would be responsible for ensuring that WDC business was handled correctly, but the point of it all was to get LRH off the management lines. This was the handling he gave us to move him off the lines and for the Church to be run by WDC.
In addition to being on WDC, David Miscavige became Action Chief and that was his CMO post, to run missions that WDC wanted to send out.
Dede Reisdorf Voegeding, Gale Reisdorf Irwin and I were the only Senior Messengers who were on the WDC.  Marc Yager,  David Miscavige, Melanie Murray (Tech WDC), Annie Taskett, Donna Robinson were junior messengers. Everyone else at the time had never even been messengers with LRH – John Nelson (never met LRH), Mark Ingber, Liz Ingber and I am sure I am missing one or two others.
All the other messengers were still standing watches with LRH at his apartment called X (in Hemet). Dede, Gale and I stood a watch at X maybe one week total, but LRH decided that we needed to be full-time on WDC and our posts in the CMO. So I never again stood watch with him. The 3 of us, Dede, Gale and I also never got involved with making movies again either.
Gang of Five Section (See last write up for explanation of "Gang of Five")
"In late '78, while making training films, we were out on location using a golf course for one of the films. This was at Gilman Hot Springs. It was found that the place was up for sale, so LRH had it purchased with the intention of using it for summer headquarters and using La Quinta properties for winter headquarters — they were only about 90 minutes away from each other. Gilman Hot Springs became the Int/Gold Base outside of Hemet.
It was during this time we had a breach of security with some staff going to the press about the location of LRH, which made LRH very concerned about being served with legal papers.
In 1979, we moved from WHQ (La Quinta) to Summer Headquarters (now the Int/Gold Base). LRH was living in Hemet at an apartment complex called "X," so instead of messengers standing 6-hour watches and creating lots of vehicle traffic to the complex, the messengers would stay at the apartments for a week and would replace each other every week.  Dave and a few other messengers worked it out that the management traffic required too much of their time and they could not be gone for a week, so the rotation was shared between messengers like Claire Rossouw, Janis Gillham Grady, David Rossouw, Clarisse Barnett, Shelly Barnett. Also, not many messengers enjoyed going to X because LRH was in a very bad mood a lot of the time.  Pat and Annie were living permanently at the apartment complex along with Kima and Michael [Douglas] and a few other staff like Lola and Bert Rossouw, David Mayo, etc. The handling of LRH's management traffic for him was the start of the Watch Dog Committee or "WDC."
LRH would drive to the base, almost daily to shoot the training films, he also on occasion would meet Mary Sue there – the last time he saw her was at Bonnie View (LRH's house at the base) where he took photos of her to document how she looked before going to prison and to say goodbye.  Whenever they were apart, during the time periods I was with LRH, LRH and Mary Sue made it a point to write each other daily — after he left in Jan 80, I don't know how often he wrote her.  These letters were usually dictated to a messenger at a typewriter.
During the '79 time period, LRH also spent a lot of time in his audio recording studio set up at the apartments and worked on remixing his lectures and editing them. We would also sometimes go for drives where he would take photos of the scenery or go for walks in strip malls/supermarkets just to get out of the apartment."
In addition to us running WDC, and having our post in the CMO, we would also handle all traffic to LRH; this included personal letters from Mary Sue to LRH. We had to vet his mail and determine if it was okay to send to LRH. LRH did not want any "entheta" on his lines. This was very hard to do especially the personal letters from MSH to LRH. When handling this traffic we would all sit around a big round desk and go through it all.
One incident I recall is that I was handling a personal letter from MSH. In the letter she asked LRH "what happens if I go to a movie theater, will the BT's of other people jump onto me?"  This was OT III data and I was not yet on OT III, so I asked out loud to everyone else what does she mean? Well, DM jumped in quickly and grabbed the letter out of my hand for him to sort out as he was OT III. I had no idea at the time what that meant. I did not even know it was OT III data until I got onto the level myself about a year later. I never knew what happened to that letter and I have always wondered how he would have answered that… needless to say I never dealt with MSH letters again.
I did see LRH shortly before he left for good in the beginning of 1980. Marc Yager and I were the 2 WDC members who would go to X on Friday mornings to brief LRH on the weekly stats. Sometimes Dede Reisdorf would go too. Our mornings there would be recorded and when we got back to Int we would play the conversation to the rest of WDC. Since this was the last times that I saw him, he was in a much frailer state than previously and would sit in his chair with a blanket over his knees. He was not a happy chap and definitely seemed troubled.
Early 1980 – I am not clear as to why WDC/CMO moved to Los Angeles (PAC), but talking to others, there were renovations going on at Int and also due to security we needed to be far away from LRH. The main point of setting up the WDC/RTC was to get LRH off management lines. That was the key thing.
During our time in PAC LRH ordered that all of us (most probably about 30 people) had to do the Purif. We had this huge makeshift sauna set-up somewhere in the bowels of the big blue building. It was big enough for all 30 of us to sit in it and we even had a TV and video (on the outside of the sauna area which had very strong plastic as walls) set up so we could watch movies.  It actually was a lot of fun doing it with so many people, watching movies and/or reading or just chatting. I also got through my OT levels while in PAC, up to OT III expanded.
While in PAC, the normal watch messengers who were not on management lines, stayed at Gilman and continued to go to X to stand watches. LRH was going from X to Gilman at night to shoot movies, all with very high security; the main crew left at Gilman was the Cine Org, watch messengers and estates crew.
Here is a quote from Kima Douglas in her Interview for Bare Faced Messiah, by Russell Miller about their time in Hemet (X) and why her and Mike left.
"He had his own apartment at the top of the stairs; the external comm was next door. I furnished them and got his gear from Gilman. He seemed quite happy there for a while. We had lot of heavy duty secrecy. Michael was his finance officer and comm officer. He gave Michael a million dollars and told him to make money. Michael turned it into $3m with gold, silver, diamonds, oil and foreign exchange, and stock.
Mike was given a $1,000 bonus. When we left Michael had under his charge about $500,000 worth of diamonds, gold and silver coins in our name at the bank. It may have been $700,000 – there were five bags of gold coins. One night I had a steak thrown at me and he had been hauled over the coals because a stock had gone down. We sat on bed and said, "What are we doing here?" Four months later we left.
We needed to get it back into LRH hands before we got out. We got two big safes to put it in, got the diamonds and stuff out and put them in safes. I was so pleased when we got it back.
At Hemet he used to dress funny and go out funny. We'd draw sideburns – long and brown – on him and his hair was long. He'd wear funny cowboy hats. He'd always have 2-3 little girls with him. He didn't look like the locals, but he figured that's how the locals looked. But he never looked ordinary – he had an aura about him, a beingness. A big, powerful man. From far away you wouldn't see the painted sideburns. He'd wear a cowboy hat and a cowboy shirt. If I could, I'd have dressed him as a nonentity, but he always wanted to wear his hat at an angle, kind of jaunty. He wanted to display a bit of panache. He was very vain – he was fun that way. We drew eyebrows and colored them. The whole idea was to take away the golden red. I would do it before he went out. It was his idea to have sideburns. He didn't go into shops but would just walk down the main street.
He went to orange groves in the mountains to do shoots. He proved Kodak was screwed. He would get light readings and take thousands of pictures.
He started filming at Gilman and security was unreal – people walking around with guns.
Michael would travel 120 miles a day to go from Hemet to Gilman. There was never direct communication. I left in Jan 1980."
LRH leaves for good
In early 1980 LRH left X for good with Annie and Pat Broeker and Steve Pfauth (Sarge). There was much conversation amongst us messengers as to who should go with him, we were all fair game to go – especially the married couples. But it was finally decided that Annie who was not on management lines and in fact lived at X with LRH and Pat had previously gone away with LRH, so knew the deal. But I can tell you that Pat was not a first choice – LRH had reservations about him but he knew he had no choice. At the time we did not know that it was a permanent disappearance, we all thought it would be temporary.
It is important to remember that at this time things were even worse on the legal front, MSH was no longer around as a calming person to LRH and was about to go to jail and nor was Kima Douglas. With Kima & Mike blowing, X now became compromised and knowing LRH like I do, he would have been in a panic and would have become even more paranoid than ever before. Things were becoming out of control.
Mid 1980 – WDC moves back to Gilman from PAC.
All Clear Project
LRH was out of communication for a long time and during this time we continued to run International Management, but no-one outside the CMO knew that LRH had disappeared. It was quite scary running management on our own, with no assistance from LRH but we did the best we could. One of the main things we did during the time he was not around was to put a halt to the 5% increase LRH had instituted every month. (Reference LRH ED 522 ED The Solution to Inflation of Sept. 1976) We knew we were taking a big risk in doing this but we had done an international evaluation of all the Orgs and found that the big "Buy Now"  campaign which meant the prices were going up every month by 5%, was severely hurting the stats. LRH had instituted this due to inflation being high during 1976. But all of us on WDC, reading the facts of the evaluation knew that it was hurting the international stats. This became one of the main points that would be the downfall of Dede and to a certain extent Gale and myself. However, at the time, every single WDC member had agreed to ending the price increases.
Towards the end of 1980 – when Dede finally started meeting Pat in secret, the instructions were to fire a mission to make it so that LRH could come back and not have to worry about being sued.  The first step was to find attorneys who said they could make it happen.  The mission was fired under DM (as Action Chief) to start making calls and hopefully setting up interviews.  Terri Gillham and Norman Starkey were fired on this mission and law firms were called by asking a list of hypothetical questions until they found an LA firm who said they could pull it off. All of them said you can't STOP someone from suing someone else but this group had an idea.  Essentially it was level after level of corporations each shielding the previous one.  Somewhere in there LRH would be protected from anyone trying to pierce the corporate veil.  A handful of corporations, with complicated and convoluted structures and an ever increasing list of attorneys on the payroll. This was when the CSI, RTC ASI were set-up.
During this time period and the following months into 1981, Dede as CO CMO INT would have to meet with Pat Broeker secretly in isolated places in the middle of the night. The main focus was on the All Clear Project; LRH was still not back on any kind of management lines during this time. But the places she had to meet him were quite sketchy, so after a while of doing this, she started bringing David Miscavige (to have a male presence) with her for protection. During these meetings DM and Pat started chatting and it seemed as though Pat needed someone to talk to and they had already been friends for the past 3 years.
During these All Clear Project secret meetings they would also discuss and would argue about how to handle MSH's removal and the disbanding of the entire GO (whose functions were to be replaced under one of the new corporations being formed).  Pat told Dede that he was communicating all their discussions to LRH. Eventually Dede started letting DM meet with Pat directly and that is when they conspired to remove her from post.
During this time DM started getting weird, in that he would have outbursts with foul language, bossy towards his seniors and other messengers. I would say his attitude was becoming "intolerable and outrageous". There are two  instances that stick in my mind, the first being,  all of WDC sitting around our big table, each doing their own work, and all of sudden DM jumped up and started getting pissed off. Maybe he was reading a personal letter from MSH to LRH. His words were "I am going to get a f…….wire brush and shove it up her c…." I was absolutely stunned; I could not believe that he was saying that about LRH's wife. I had never heard anyone have such an outburst.
Another time, Gale and I were outside the WDC office – she ran EU as WDC and I ran AOSHEU as WDC. We were confronted by DM and Norman Starkey and told how Owen Starkey is needed at Int. At that time both EU and AOSHEU were booming and Owen Starkey was a key person in that. He was one of the top regges in the world at the time. Gale and I were adamant that it was not okay to take Owen out of EU, absolutely not. Well DM and Norman, right behind him just started shouting and screaming at us, how off-policy we were whatever, whatever… it was ugly. But they won.
In addition to running the All Clear Project as Action Chief, David Miscavige was running missions on how to dismantle the GO after the debacle of the Snow White Program and the FBI Raid of 1977. His "handlings" for this was to forcibly remove MSH from her post as Controller and for us to disband the GO completely, there was no disagreement that these actions needed to be done but it was the "how" which was in dispute.
The church continuously states that Dede and Gale and I were being too "soft" on MSH in regards to her removal from post as Controller of the GO. Even our general attitude – we did not have the SRA (severe reality adjustment) attitude of DM – BTW – this is a term he coined – SRA.
The point is that the messengers and MSH never had a very good relationship all the way back to the Apollo days. I would say it was an "uneasy" relationship. BUT, we all had the utmost respect for her and the fact that she was LRH's wife. There was never a question about that. She needed to be removed from her post in the most diplomatic way possible, not the terrible, harsh way DM handled it. I will stand by that forever. We knew the GO had f….up badly and it needed to be disbanded as it HAD committed illegal activities; there is no question about that.
Dede Reisdorf Voegeding was removed from her post as CO CMO Int and put onto heavy mest work in July of 1981. The reasons were the "soft" attitude towards Mary Sue and apparently an out-security situation of giving Omar Garrison (who was doing a biography on LRH) too much info on LRH and his whereabouts – BUT she did not even know where LRH was. In addition to the above, the cancellation of the monthly 5% price increases were cited as a reason. Those sort of price increases were never instituted again as far as I know. Dede knew that if she ever again had any face time with LRH she would have been able to straighten out the "wrong info" he was given about her, but of course that never happened.
Next up…….removal of Gale Irwin as CO CMO INT and myself (within a few months of the above happening). Dede, Gale and I and our husbands all being banished to Flag to do manual labor and following that our SP declares in 1982.
See the earlier installments of Lois' story here:
The Lois Reisdorf Story: Part 1
Lois Reisdorf – Part 2 LRH on the Apollo 
Lois Reisdorf – Part 3 LRH Moves to the US