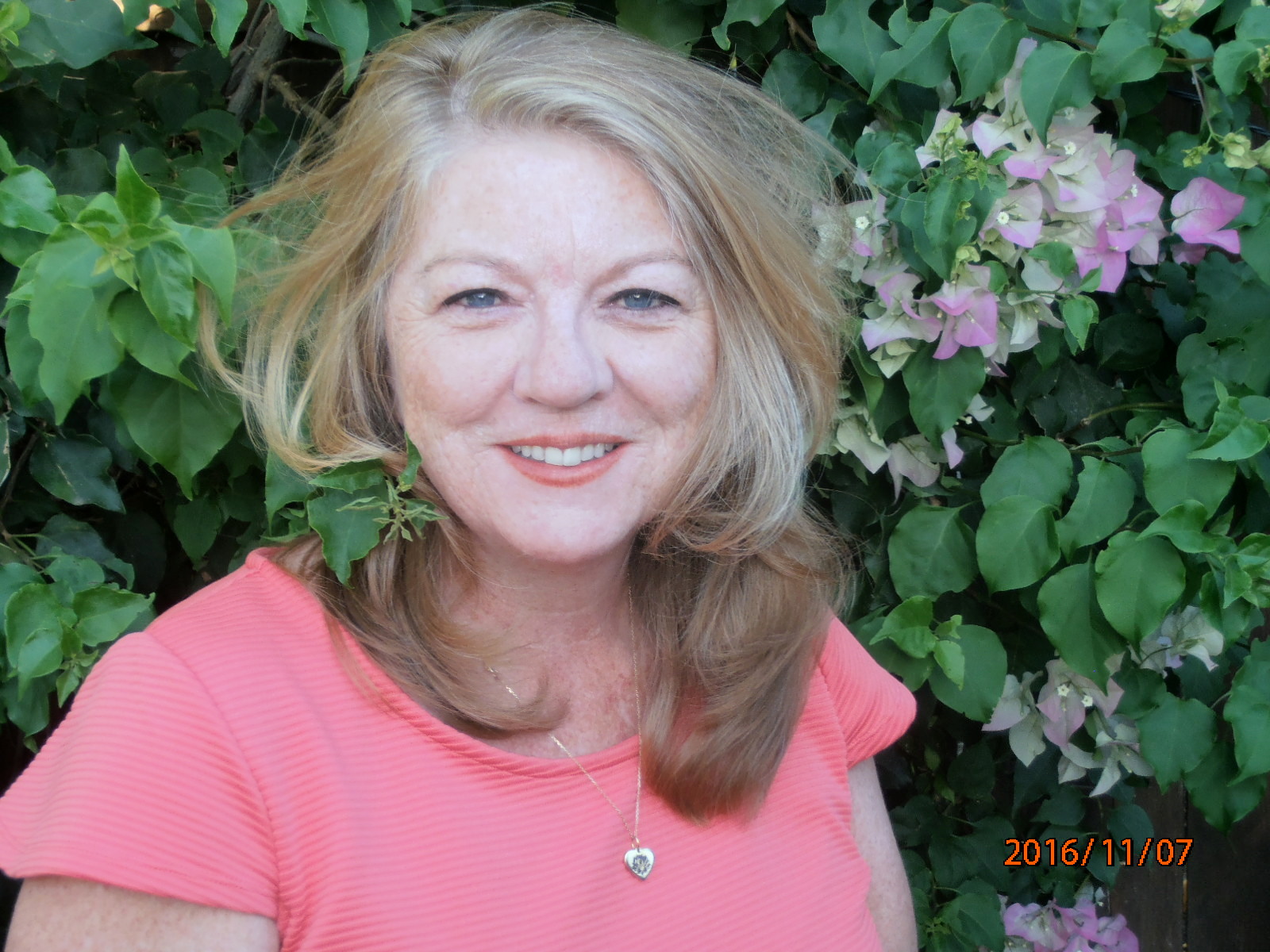 1978 was a crazy year, very tumultuous.
LRH arrived back to La Quinta in January of 1978 after Mary Sue had moved to LA to handle her criminal case from the Snow White FBI Investigation.
While he was gone, during the last half of 1977, the messengers and most of the crew on base were preparing for the making of the tech movies. During 78 and 79 we called this the Cine Org; it was not named Gold until later years. Recruitment had been done to get more people for this unit and we messengers had typed the scripts LRH had sent us via mail.
So when he arrived back to La Quinta he got straight into setting this Cine Org up. I cannot explain how stressed everyone was through this time period. Almost no-one had any movie making experience and certainly none of us messengers. He wanted to make the movies his way, so if there were a few people who had some experience, they obviously did not know what they were doing as far as he was concerned. Creating this movie making unit involved establishing people to make sets; costumes; makeup; acting; lighting and then of course the camera work.
LRH bought some fancy video cameras and then studied their manuals when we put him to bed at night. Then the camera people had to train on them. This is where David Miscavige comes in, as he became one of the cameramen along with Terri Gillham.
I was not part of the Cine crew – however, I did act in 2 movies, one was the Tone Scale and I was cast by LRH as Cheerfulness……for this movie, each actor for each tone level had to say "A E I O U" in the tone level you were. I remember sitting on a blanket, dressed all pretty as though I was on a picnic and then say over and over again A E I O U…in a cheerful voice….until I got it right!  Ugh it was awful because as time would be ticking by I was NOT feeling cheerful anymore and LRH was just getting madder. On top of that it was in the hot desert sun.
Even though I was not part of the crew I was a watch messenger, so frequently ended up being on watch during shooting time. My job then was to take care of LRH's needs, cigarettes, ashtray, and water, maybe run a message or two to some of the Cine people or take dictation. But I also had to hold the bullhorn up to his mouth when he was directing. There were many times that I held it up with my arm outstretched towards his mouth, and simultaneously had to hold down the button when he wanted to talk into it – well, for some reason the bullhorn would screech when I depressed the button. LRH would get so mad at me and throw the darn thing on the ground.  I hated that bullhorn. I am sure some of you who were there can remember me and the bullhorn..
LRH somewhat enjoyed shooting the movies, but at the same time, it was frustrating for him as he was dealing with people who were not professional and at times just could not get his vision. We did night shoots as well and sometimes were up very late into the night to get the right shots.
It was extremely stressful for everyone and most of the time it seemed as though nothing was satisfactory to LRH. He yelled and screamed constantly. Most of the crew, even if they had been on the Apollo, had never seen him act this way. It was crazy.
His anger and fits did not just stay on the movie set. Doreen Smith Gilham and I were more often than not assigned to the infamous morning watch. Doreen was pretty good at calming LRH down and to a certain extent me too. But this morning watch was the worst thing in the world. He woke up screaming and being angry. It could be because of the way we helped him get dressed, or that his cravat wasn't tied properly, or his breakfast was not good, or clothes smelling, it could be any trivial thing. Many times we would also elicit Kima Douglas to help us calm him down. From this point on I noticed a big difference with him. Before it had been these sort of outbursts every now and again, but now his was happening every single day and most of the day. Additionally, when Mary Sue was living at the base she would also be a calming person to him but with her now gone to LA, it was just horrible.
One day I remember waiting for the messengers on watch to turn over the watch to me, so I was sitting in the messenger office that adjoined his, waiting for them to come out. I could hear him yelling and screaming……I thought to myself and will never forget it – that I must never forget the year 1978 as it was the worst year ever as a messenger. I was under constant stress and I could not even talk to my husband about it. Nobody. I was scared to go on watch and actually lost quite a bit of weight (and I didn't need to lose any). I really did not want to be a watch messenger anymore, but what could I do? Nowhere to go and I certainly did not want to end up on the RPF.
During one of his tirades, and I cannot remember what it was about – but he was not only yelling and screaming he was walking from one end of Rifle house to the other, going into the kitchen, offices, the courtyard. I was running around like a chicken with my head cut off trying to "handle" whatever it was that was causing this outrage. When it was all over and he had calmed down and was now in his office, I tried to find the other messenger who was supposed to be on watch with me, she had seriously disappeared and I was the only one there. She had not been there from the beginning of the outburst. Well, I found her hiding in the large closet we had in our messenger office. She was scared out of her mind. At the time I was pissed at her but now I realize and see she had every right to do that. She was a junior messenger and had not stood many watches with him before, so I could understand how terrifying it must have been for her.
During this time period David Miscavige virtually never stood a watch. At the most he stood watch as a messenger maybe 3 months in total.
LRH GOES INTO A COMA AND ALMOST DIES – August
August 1978, during the hot desert summer with temperatures frequently between 118 and 120 degrees, we were on the set.  In those days we had a motorhome on set for him. That way he could eat his lunch or dinner and relax for a little bit. He started feeling sick and did not look good. Kima was there and took his blood pressure and pulse and they were sky high. She immediately took him back to his house at Rifle. The messengers on watch rushed back to the house. Kima tried to get him to go to the doctor but he absolutely refused. He got worse and actually went into a coma. We all thought that he was going to die right then. At this point in the history of Scn, one has to realize that Mary Sue was not there, but in LA, about to go to jail. There was no higher management set-up, no Watchdog Committee, and the CMO were not running scientology, only LRH. If one thinks about that now, who knows what would have happened had he died right then. I think Mary Sue would have taken over, even if she was going to go to jail.
LRH had been stressed. Cine was kind of going along, but he was frequently upset about that; he was worried about the GO upheaval and court cases that had begun and he was also concerned the management of Scn was not really going well due to the movie making……..there was a lot for him to be worried about.
Doreen Gillham was in Los Angeles on a mission, I think it had something to do with Revolt In The Stars movie script – trying to get it sold. I am not 100% sure, but Kima and a few of us older messengers had her find a Scentologist doctor, blindfold him and bring him to Rifle. She found Dr. Denk and he was brought to the house and immediately started treating LRH. Even though he wanted LRH to be in a hospital, he was concerned he would survive the drive, that's how bad he was.  It took a few days to get Denk there and in the meanwhile LRH was in and out of a coma. I only remember him lying on his bed for days, not talking and trying to feed him sort of porridge and I am not sure that he was even able to eat anything.
Once Dr. Denk was there he immediately started to get better, but it took a couple of months before he was able to return to shooting movies again and get onto a normal schedule. During this recovery time, we also had a chiropractor come out — a Dr. Keppler. At the time, I had never heard of a chiropractor before or even what that was. He would come into the office and put bottles of vitamins in LRH's hands and then he would push down on his arms, and if there was no strength, he would then tell LRH that he was lacking those vitamins or minerals or whatever. My first thought was that this was voodoo and why would LRH believe this when we as Scn'sts were not supposed to "mix practices". Now one can see that chiropractors are part of the Scn acceptable practices.
Per an interview with Kima, she said LRH had a pulmonary embolism, not a heart attack. I always thought it was a heart attack.
As far as I am concerned and from what I witnessed, Dr. Denk saved LRH's life and so did Kima Douglas (who had pretty much saved his life on 2 other occasions as well).
We also got David Mayo, who was at Flag as the Senior C/S FSO, to La Quinta. LRH had previously been audited by Paulette Cohen and for some reason she got in trouble and was not his auditor anymore. So now David was the most highly trained auditor/C/S, so we got him there to audit LRH. This was the start of LRH and David working on NOT's and many other tech breakthroughs which came out in the following couple of years.
DIANETIC CLEAR –SEPTEMBER 1978
For some reason, unknown to me, I was receiving Dianetic auditing – I do believe it was the new New Era Dianetcs which he had just worked on, even though I had had a lot of Dianetic auditing from my childhood until 1978. LRH and David Mayo were CS'ing my folders (could have been due to research). I went into this one session and of course, I was supposed to go back, back, back for whatever thing we were handling. I got so sick of this that I seriously had a wobbly in session and started yelling & crying that I was sick and tired of going back to past lifetimes and that I felt that I was just making it all up! I was really performing about this. I actually shocked myself. By the time I got out of session I felt scared. I thought that I was going to be in big trouble and was obviously a "no case gain." I had no idea what was going to happen and was quite nervous. About a day later I was told I had to go to the examiner and wow – the examiner tells me that I have been declared a Dianetic Clear. First off I had no idea what a Dianetic Clear was, but I was so relieved that I was not in trouble. I wrote the following letter to my Mom:
Dearest Mommy, Here is the HCOB LRH wrote after my thing, it all happened because of me!! Anyway it explains it all. I think we will have many Clears now. I am on Solo right now and will be on OT 1 shortly.
I then attached the HCOB of 24 September 1978 ISSUE III DIANETIC CLEAR. The first 2 paragraphs as follows:
The state of Clear can be achieved on Dianetics.
I have now determined there is no such thing as Keyed-Out Clear. There is only a Dianetic Clear and he is a Clear.
I was floored but actually felt like a fraud, how could that be that I am now Clear? I also received my Clear bracelet which states that I was the first Dianetic Clear. I have only in recent months told this story of feeling like a fraud to my husband and close family members.
NOTORIOUS LIST ONE R/S (rock slam) ERA
The time period from early 78 to late 78, LRH had given orders for the Cine Org; PAC area and Flag to have staff members sec checked on the List One (these are questions about having evil intentions against LRH/MSH/Scientology) and if anyone R/S'ed (rock slam on the e-meter) they had to immediately be sent to the RPF. It was one of the most awful time periods in the SO (at least up to that point). Auditors were misreading the e-meter and were saying a certain needle reaction was an R/S when it was not. Almost 50% of the staff in those SO areas ended up on the RPF. It was a major witch-hunt.
Fortunately for me I did not end up being sec-checked as I had not made any "goofs" to warrant the sec check, but I can tell you that I was scared out of my mind and a nervous wreck, because if you made one slip-up, off to the sec-checker you were sent. Especially when you saw people close to LRH being sent to the RPF.
One day LRH realized that a couple of messengers were missing and when asked where they were, he was told they were on the RPF due to the List One R/S program, he also noticed there were less and less staff in the Cine Org.
He got this checked into and found the problem and then reprieved pretty much everyone.
GANG OF FIVE
I have no idea who wrote the Gang of Five account which was posted on the Scientology-Cult.com website but whoever wrote it knew what was going on and I can attest fully to their truthful account and therefore I felt it prudent to re-post a portion of it here applicable to 1978 and will post more as I go through the years.
"In January '78, LRH returned to La Quinta and got into shooting training films for Scn.  While LRH was gone, the messengers were training on various fields of Cine.  Dave ended up Deputy/Camera Man and later became Camera Man.  While doing this, he was also the Action Chief and would run missions when not shooting films (an evaluation done in the late '80s found that though DM bragged about having run a successful Action Bureaux, the eval found that the Action Bureaux in the late '80s had a better success rate than Dave did; this eval never got approved as it would have made Dave look bad). He was a decent Mission Ops and there were many missionaries that liked working for him as he seemed to duplicate what his Missionaries were reporting or when they had trouble but he was always very determined to get things done on a "now" type basis.
Mary Sue was always a calming influence on LRH and when she was around him, he was not as moody. However, with her gone to LA, he had major mood swings.  Those that had not worked with him for long had a hard time confronting these outbursts.  It was during these rough days, though, that Dave Miscavige was around LRH – so he never really experienced what LRH was like when he was not stressed out about his wife and others being tried and jailed.
During the year of '78, many people including some Messengers were being assigned to the RPF (Rehabilitation Project Force) as "List One R/Sers" meaning there was supposedly evidence that they harbored an evil purpose toward Scientology. Later the adjudicating criteria turned out to be false.
Anyway, during the shortage of messengers Dave stood a few watches with LRH but the majority of his time was spent behind the camera.  He never had the status of being a Senior Messenger of the Watch and in fact did not spend very much time around LRH in his day to day work.  Early '77 to mid '77 as Traffic Messenger, and then Jan '78 to end of '78, he was mostly on the camera and not doing much in the way of watches with LRH. In '79 Dave spent little time with LRH as he was "too busy" handling management traffic.  So in all honestly, Miscavige did not have much history of seeing how LRH dealt with orgs and missions on a long term.  The time Dave did spend with LRH was one of the most tumultuous and upsetting periods of LRH's life.
In late '78, while making training films, we were out on location using a golf course for one of the films. This was at Gilman Hot Springs. It was found that the place was up for sale, so LRH had it purchased with the intention of using it for summer headquarters and using La Quinta properties for winter headquarters — they were only about 90 minutes away from each other. Gilman Hot Springs became the Int/Gold Base outside of Hemet.
It was during this time we had a breach of security with some staff going to the press about the location of LRH, which made LRH very concerned about being served with legal papers."
www.Scientology-cult.com/gang-of-five.html
See the earlier installments of Lois' story here:
The Lois Reisdorf Story: Part 1
Lois Reisdorf – Part 2 LRH on the Apollo 
Lois Reisdorf – Part 3 LRH Moves to the US