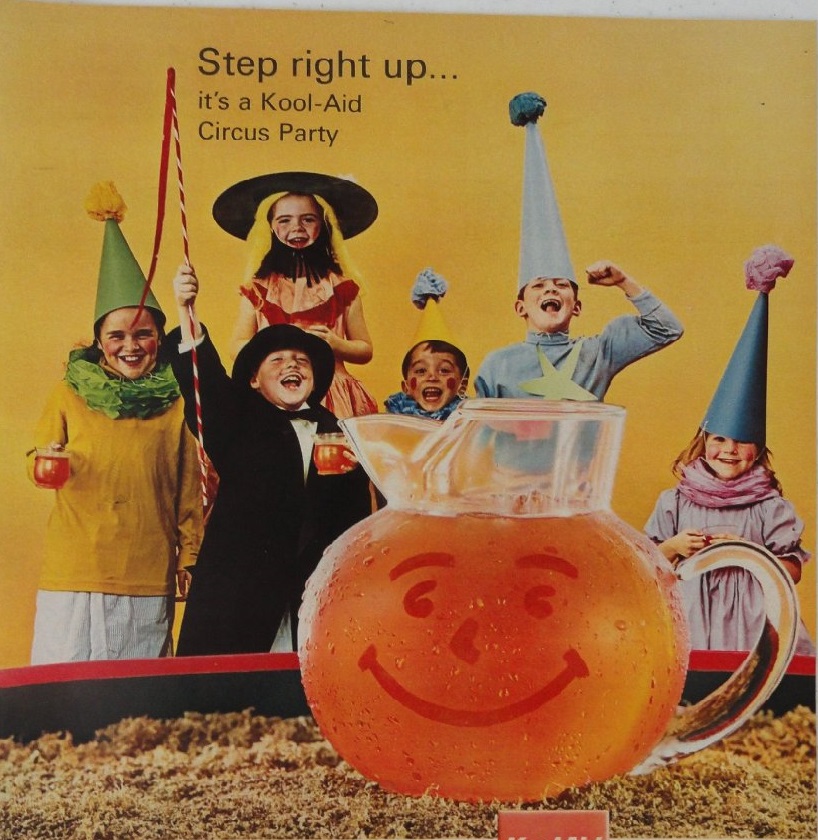 Busy day today, so getting out the latest Special Correspondent report and Facebook Funnies quickly.
ATTENDANCE:
I'm told that 14,000 people registered for ID cards but that attendance was 9,250.
To correct what I said earlier, it sounds like there actually were overflow spaces.
A tent in front of the Oak Cove.
Auditorium
Ballroom.
Sandcastle.
Osceola.
It's also possible they set up all the different locations so that they can give whatever figure they want without anyone being able to know that it was inflated, because any one person only knows how full their own area was. [There will be a better idea of this when everyone is out in the open today…]
MORE TECH DATA:
EM-18, Instant Rudiments Reads is cancelled, as is the very concept of an "Instant Rudiment Read".
So auditors have been taking prior reads on rudiments for basically EVER.
Apparently LRH cancelled EM-18 in 1968. He instructed it be removed from the E-Meter drill book in a dispatch. Which it was.
But then when the book was being re-released, someone "discovered" that the previous edition has "mistakenly" omitted EM-18, and so they put it back in the drill book.
Confessional Procedure is now only 11 steps instead of 28. The HCOB is 3 pages instead of 7. It's been reverted back to the original LRH revision, with any non-LRH revisions since then removed (didn't COB personally oversee the non-LRH revisions of Confessional Procedure since GAT 1?). The data to support this is in the LRH lectures on Confessionals, which had been all chopped up and partly included on Level 2. All of the improper editing of those lectures (Huh? Editing of lectures?) has been corrected.
Rudiments Definitions and Patter had been revised by a random person. Rudiments procedure was completely wrong and nobody has actually known how to do them.
HCO PL SPOT CHECKS, where sups do spot checks on students on the materials from a few days earlier; the whole thing was not written by LRH and has been cancelled. Same with Sup Meter Checks (Word Clearing Series 5 or 7). Not written by LRH and is cancelled.
Warehouse at Int where everything was put into chronological order. Missions out to every location LRH had ever been to find absolutely everything, putt it all together, and then go through it all. [Never heard this before….]
Also, to look for things that "didnt' make sense" and dig into the history of those items and research why they didn't make sense. 
ACADEMY LEVELS:
Basics are definitely a pre-req for Academy Levels.
Another reason the levels are shorter is that ALMOST ALL THE LECTURES HAVE BEEN REMOVED, because they had been instructed by LRH to be removed as being out-gradient.
It used to be there were one or two binders of lectures per Academy Level.
Now there is one binder of lectures TOTAL for all Academy Levels combined.
LRH said to go back through and take them out. But they crept back in in certain time periods.
LRH's 1959 Academy Lectures are what was supposed to be on the Academy Levels. . These were on the Academy Levels but they were all mixed up.
LRH apparently ordered 8 times for the Academy Lectures to be fixed but nobody ever did it.
METERING:
Only 6 HCOBs on the course, and 4 of those are of the KSW series. So basically the Metering course is just E-Meter Essentials, the Meter Drills, and these few references.
METER:
With all the digital innards, or whatever, this meter doesn't pick up all the "extra" electrical fields in the environment that were picked up by the carrier wave of the Super 7 Quantum (Static electricity from body motion, heaters, fans extra body motion reads,
CAUSE RESURGENCE:
$2,500 for this rundown.
Cause Resurgence has it's own floor. This rundown can be done multiple times. It was likened to a "Touch Assist" that would be done whenever needed.
COB couldn't show video of the floor because there is nothing to see.
He said this rundown is basically "Thetan Objective Processing" and so all it requires is space. No barriers. Nothing to see. No contraption. (Isn't this rundown supposed to be running around a pole? If so, he did not allude to this AT ALL)
People hearing this briefing were left with the impression that one entire floor of the super power building is 100% complete wide open empty space, no walls or anything. But this can't be true. I'll know more after the tours tomorrow.
CLASS XII's:
20 new Class XII's have been trained. L's tech has been completely reworked as well (no details though).
SPACES:
Course closed Wed night and has been closed since. The Coachman is already empty and delivery will open up on Monday in the Super Power building.
Super Power will be ready for delivery on Monday.
There are about 100 Super Power auditors ready to start delivering.
No word on how many people are prepared to route onto Super Power.
SUPER POWER:
Based on Power Processing, which is why it's called SUPER power.
Doesn't sound like there was really much hype about this.
There has already been so many freakin' Super Power briefings, what more could be said?
I'll try to find out how they are spinning the fact that staff aren't receiving it first, even though that's exactly what LRH said would happen.
COURSE ROOMS:
Digital student progress boards
Digital student graphs.
Digital reporting of student points.
PRICING:
I'm told that all FLAG intensives are $5,000, period. Including OT intensives.
I need to verify, but I think this is a price INCREASE on lower-level intensives, but a decrease on OT intensives.
I'm told pricing on training has not actually gone up. Need to verify it.
$20K for a training package through Class 4. I think this is a price decrease.
The "buy now" emails from the FSMs were not true.
FACEBOOOK FUNNIES:
COB almost moved to tears by the wondrous adolation of the longest standing ovation in history.
Hands. Were. Numb. OMG.
And the Ringmaster of Brownnosing is joined by his able deputy — Ed Bryan.