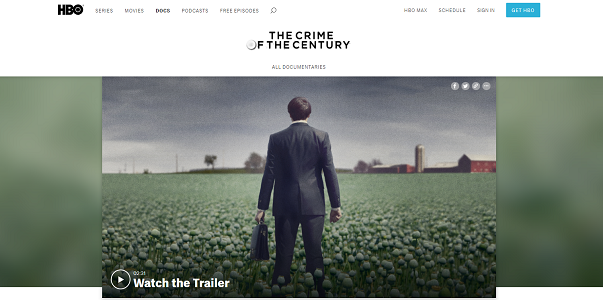 Alex Gibney has done it again.
This is a disturbing, powerful documentary that everyone in the country should watch. It details how the opioid epidemic was manufactured out of the greed of the pharmaceutical industry (all the way down to CVS). It is truly a horrifying expose.
But for scientology-watchers there is a special reason for giving this a look. It shows how those with money to burn are able to buy influence over law enforcement and legislators. It is grotesque, and it is exactly what scientology has done to head off investigations in the past.
Think back to the FBI scientology human trafficking investigation in 2009.  I wrote an article about on this blog entitled Scientology, Lying and the FBI where I explained that scientology spokespuppet Karin Pouw had admitted they hired an attorney to make contacts within the Justice Department. Her name was Mary Carter Andrues and she had left the US Attorney's Office in LA in 2007 after being chief of its Civil Rights Division which prosecutes human trafficking cases. Pouw confirmed Andrues had "dealt directly" with the DOJ.
In light of what you see in the documentary about how the investigations into the crimes of the drug companies and distributors were scuttled despite the best efforts of the law enforcement agents who were on the ground and had compiled overwhelming evidence — reflect on the admission of scientology as to how they went about scuttling the FBI investigation.
The justice system in the US is too often played by those with unlimited funds and unscrupulous former officials who trade their integrity for cash.
Alex Gibney and those like him who expose the sordid and corrupt realities of this world are true heroes.
If you haven't yet watched The Crime of the Century, please take the time.  Only one other documentary in recent time has been as important as this, and that is The Social Dilemma.