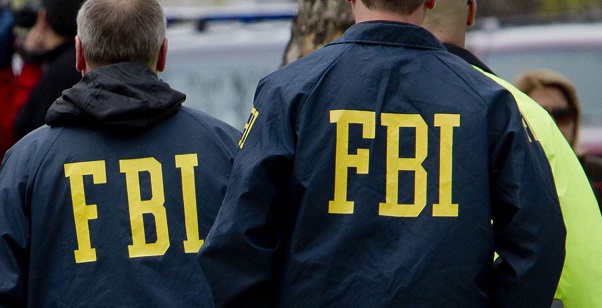 Recent articles at Tony Ortega's blog and the Tampa Bay Times recount the stillborn scientology FBI investigation based on FOI documents obtained by RadarOnline.
There is not much else to say about the investigation itself, it has been covered at length by Tony Ortega, the Tampa Bay Times and Lawrence Wright, first in his New Yorker article then more extensively in Going Clear.  
What is interesting is to look back at how scientology responded when asked about the investigation in earlier years. A number of people who had been interviewed by the FBI (including me) had confirmed that an investigation had been conducted.
Scientology was asked to respond.
In light of the documents now available, what they said is remarkable and clearly demonstrates the modus operandi and mindset of scientology.
These are excerpts from letters sent to the Tampa Bay Times in January 2013 responding to a series of articles about the FBI Investigation (you can find the complete letters on the TBT website). Boldfacing is mine:
Dear Messrs. Childs and Tobin:
As has now become routine for the Times, your questions have nothing to do with the current activities of the Church of Scientology. Instead, you maintain what can only be described as an unprofessional — if not incestuous — relationship with apostates who have a record of lying about their former religion and have been gone from the Church for so many years they are completely out of touch with what is happening in Scientology today. [Then goes on for pages about how busy Miscavige is and the "Church's continued and unprecedented growth"]
Further, you have long been provided incontrovertible documentation of the dishonesty of the sources you rely upon. There is nothing "recent" or "newsworthy" about any of the allegations you regurgitate. It appears that the older the story — in this case six or more years — the more the Times pushes it, no matter the lack of corroborating evidence and the contradictory testimony the same discredited sources provide.
Your statement that the FBI began "examining" the Church in 2009 is simply that: your statement. The Church has no knowledge that this "examining" ever occurred. Everything your sources claimed regarding the FBI has not materialized. Instead, it is the Times that reported that these same sources knew there was no investigation before they made their wild claims to the media in 2010. This tells you all you need to know about the honesty of your sources.
As we previously advised the Times, a former US Attorney dealt directly with the United States Department of Justice regarding this allegation and confirmed that there was no open investigation of the Church or any of its affiliates or leaders; any report to the contrary is false.
[Pages and pages of blah blah about Ideal Orgs and "good works"]
January 10, 2013
Dear Messrs Tobin and Childs,
… you remain incestuously connected to a small group of anti-Scientologists and your chief source, Marty Rathbun, continues to be a self-admitted suborner of perjury and liar and the ultimate conspiracy theorist who rants about the Church and its "white-shoe law firms" and invents absurd stories you blindly accept as fact. No one but you and this group of anti-Scientologists would ever ask who hired an attorney! And no, Ms. Andrues was not hired with or through our D.C. lawyers.
As to your other questions, we have nothing further to add to our prior responses. As you well know, this allegation came to our attention in the wake of Lawrence Wright's erroneous report in The New Yorker. The New Yorker trumpeted its "exclusive" in a press release, which various media, including the two of you, accepted at face value and regurgitated. You certainly cannot forget that Wright's and your same anti-Scientologist sources subsequently stated that Wright's claim was incorrect and confirmed (to the Village Voice) that before Wright published his article, they knew Wright's claim was false. Independently, you had a similar confirmation from Allan Lengel of AOL News the day Wright's article was published. Surely you do not intend to regurgitate Wright's claim yet again. There is no "investigation" as even your own sources have admitted.
In the time you have devoted to your grassy knoll theories, the Church's explosive growth has continued unabated as we dedicate our resources to serving our parishioners and the surrounding communities through our social and humanitarian programs.
Karin Pouw is further quoted in another article in the TBT of January 13, 2013 which, along with the earlier articles makes for interesting reading in light of the recent revelations:
But at some point, the church hired an attorney well suited to make contacts within the Justice Department and its human trafficking unit.
Mary Carter Andrues had left the U.S. Attorney's Office in L.A. in 2007 after serving as chief of its Civil Rights Division, which prosecutes human trafficking.
Answering questions for this story, church spokeswoman Karin Pouw said Andrues "dealt directly" with the DOJ. Andrues "confirmed that there was no open investigation of the church or any of its affiliates or leaders; any report to the contrary is false," Pouw said.
You can see what scientology did.
Confronted with questions about details of an FBI investigation that was exactly as described to them they:
Claimed the sources of factual information are liars and in an "incestuous" relationship with the media
Asserted the sources themselves had repudiated that there was an FBI investigation (a made up twist of a red herring)
Hired some "expert" lawyer to "prove" it was all discredited lies (though the statement from the expert was carefully worded about no "open" investigation but that coupled with repeating over and over that it was all lies and apostates blah blah was intended to make it appear everything reported was not true — when all of it was completely true),
Concluded that this was all "grassy knoll theories" and reasserted that the "lying apostates" had once again misled the media who were sucked into their lies in an "incestuous relationship."
This is classic scientology "PR" — taken right out of the L. Ron Hubbard Playbook that I detailed in an earlier article. "Attack the attacker" and "dead agent" sources. They knew they could get away with this as it is longstanding, ironclad policy of the FBI to never confirm or deny the existence of an investigation. So, they asserted everyone was lying about the 2010 investigation and that this was proven because there was (in 2013) no "open investigation" because a lawyer they hired told them so. And you can bet that same lawyer, if she really did have inside connections to the FBI in Los Angeles also told them at the time that what was being reported was accurate.
When asked to respond to the documents being released NOW — they came up with a new twist
In a statement, church spokeswoman Karin Pouw said the investigation's "rapid termination" was proof that the allegations by former members were false. She questioned whether release of the documents constituted news, noting that the case "was closed seven years ago with no finding of wrong doing."
She added that the church has learned the investigation was conducted by "rogue agents," including one who was later disciplined.
Now they acknowledge they investigation DID happen, but its "rapid termination" (2 years is rapid?) is "proof that the allegations by former members were false." Amazing. I would offer a different perspective — the fact of a lengthy and detailed FBI investigation is proof that everything the "former members" said was TRUE. It was no "grassy knoll theory," That the DOJ declined to prosecute the case is a reflection of the fear the government has about taking on ANY religious organization that can claim First Amendment protection, but especially scientology.
When the FBI decides they can no longer ignore the plain facts despite their failure in their last attempt, I hope they will approach scientology having learned some lessons from this investigation. There are a lot of victims out there counting on it.