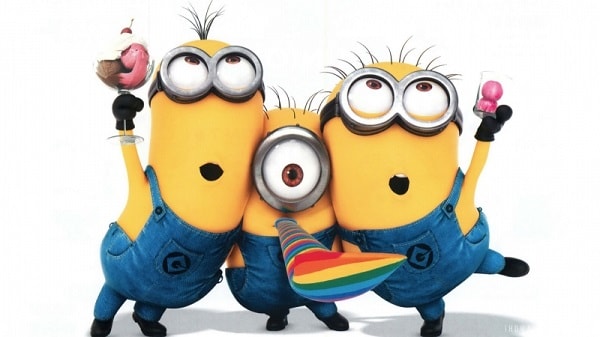 Plenty of good laughs this week…
Experience Your Own?
Just by going to graduation?
The thrill of fruit…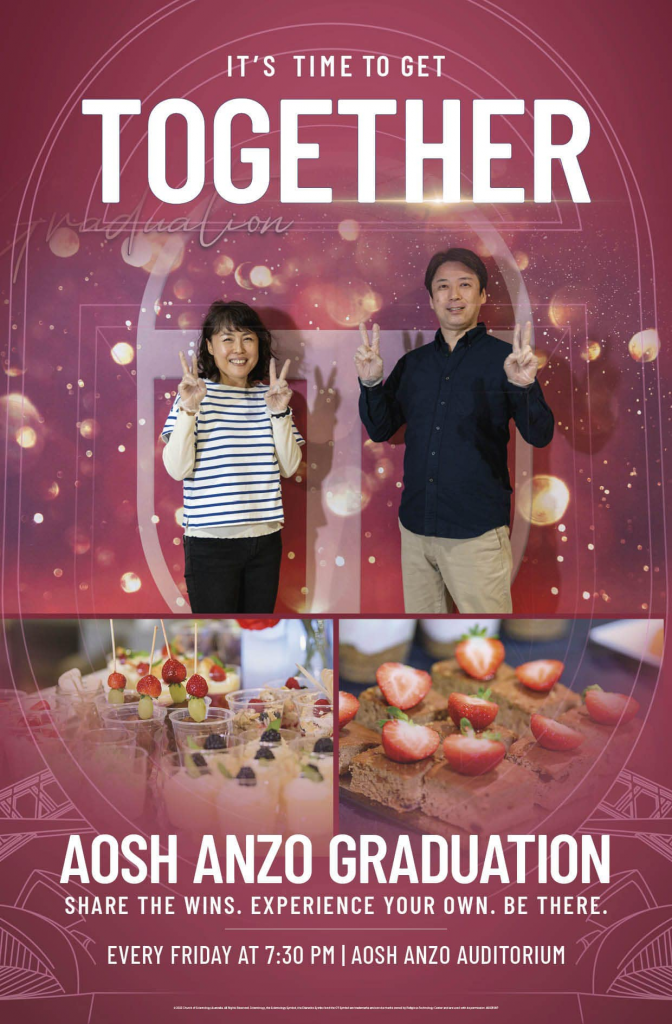 Grammar fail
Greg and Elizabeth has achieved….
Yo, Dave. When is the Golden Age of KTL coming?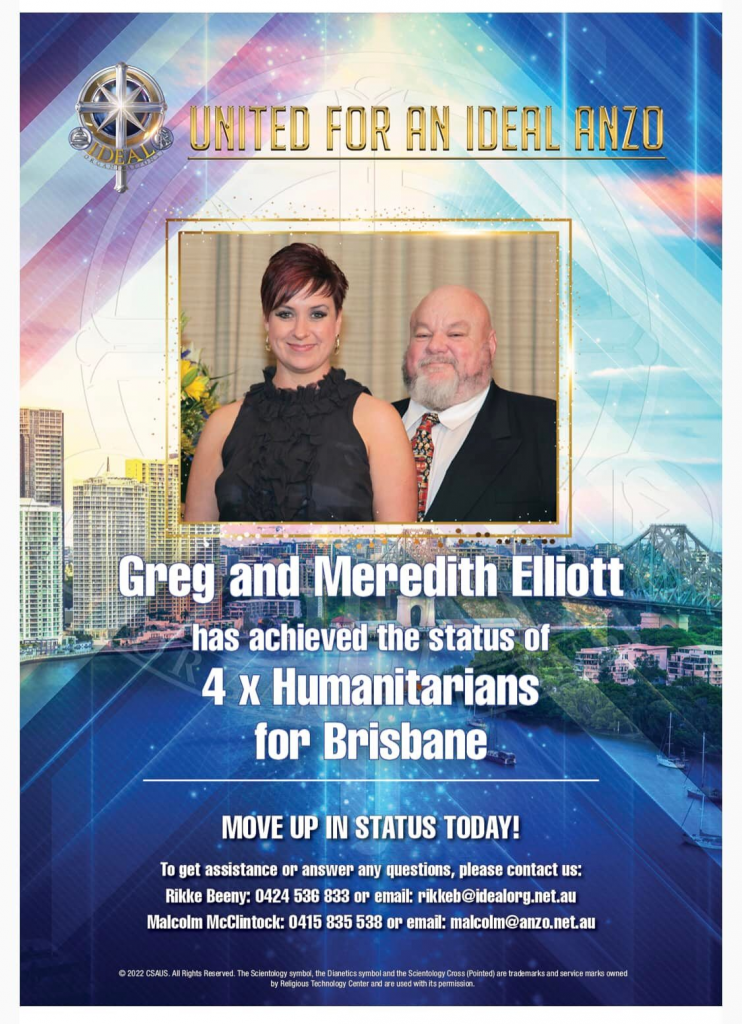 The Power of Canada!
On display with the CO FSSO and Jim Meskimen?
Attend live in your local org? A "live" zoom call?
This is definitely going to make the whole country ideal…
There are still orgs in Canada that after 20 years have gone nowhere — Calgary, Edmonton. Let alone Toronto and they didn't even need to buy a building!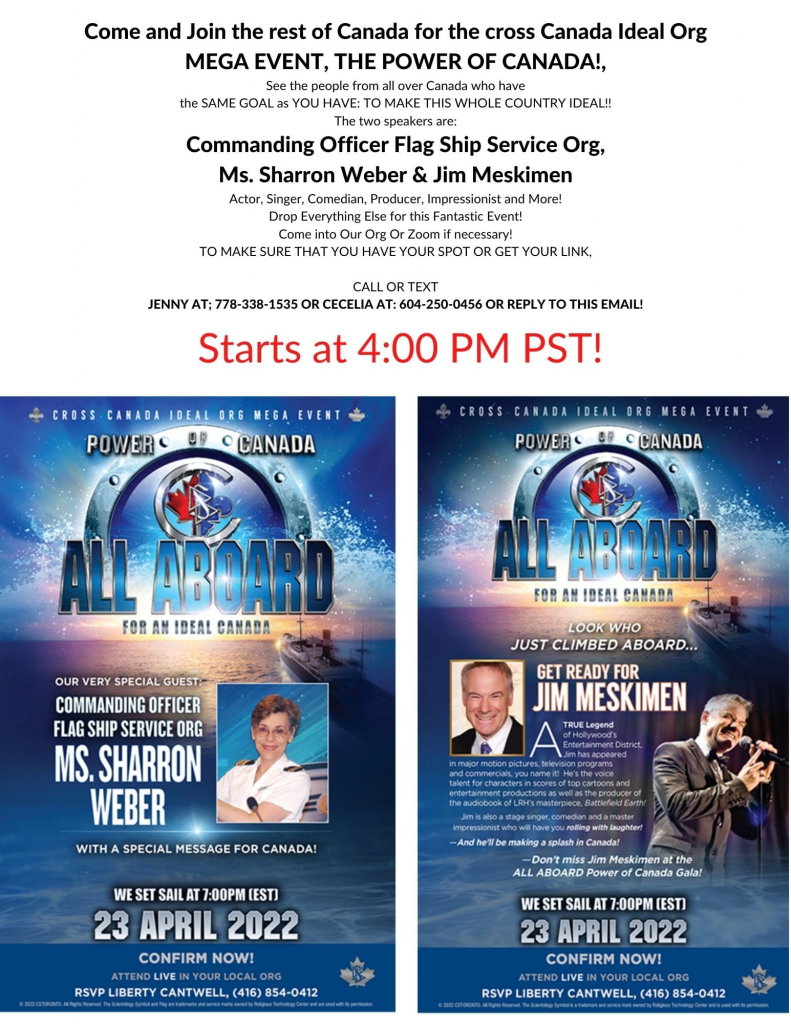 Epic, Inspirational, Spectacular, Groundbreaking, World Class, Out of this World, Breathtaking…
I think they missed a few favorites: Monumental, Watershed, Unprecedented, Amazing
You have to believe with this hype that Captain Miscavige will be there to yank his ribbon.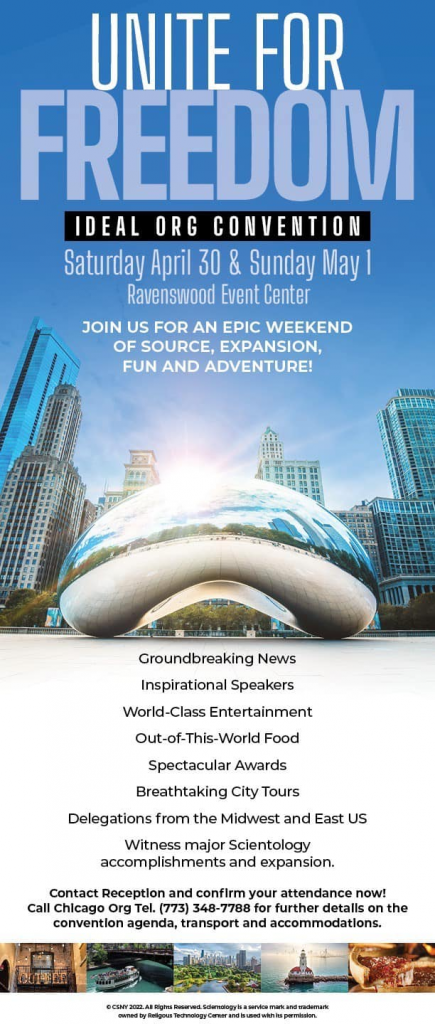 How grateful I am for COB
How does this work? Dave invented the Floating T/A?
Wonder how old his son is…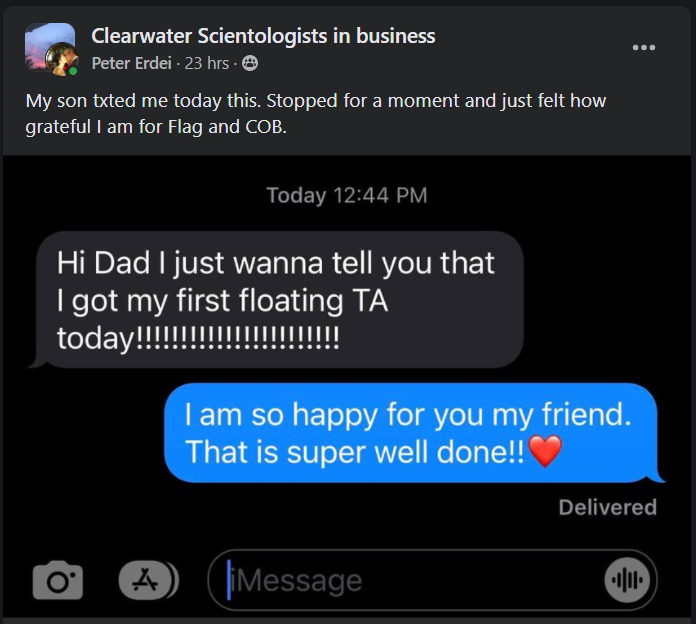 Wonder what she publicaly speculated about?
Again, GAK (Golden Age of KTL) is really needed.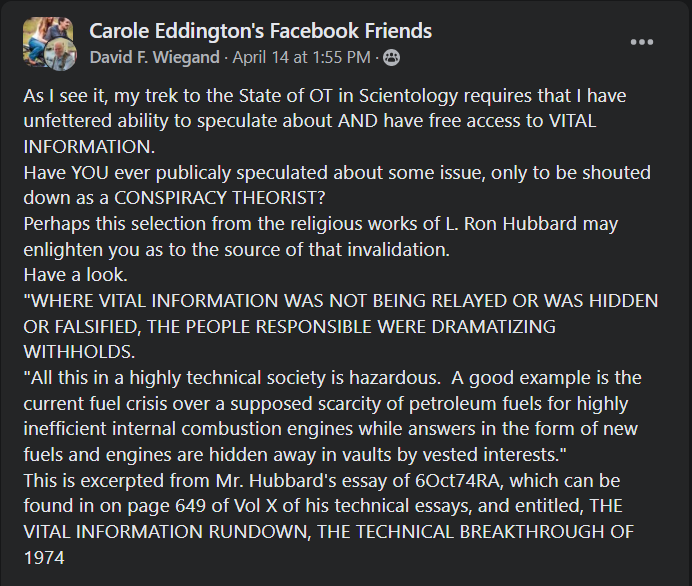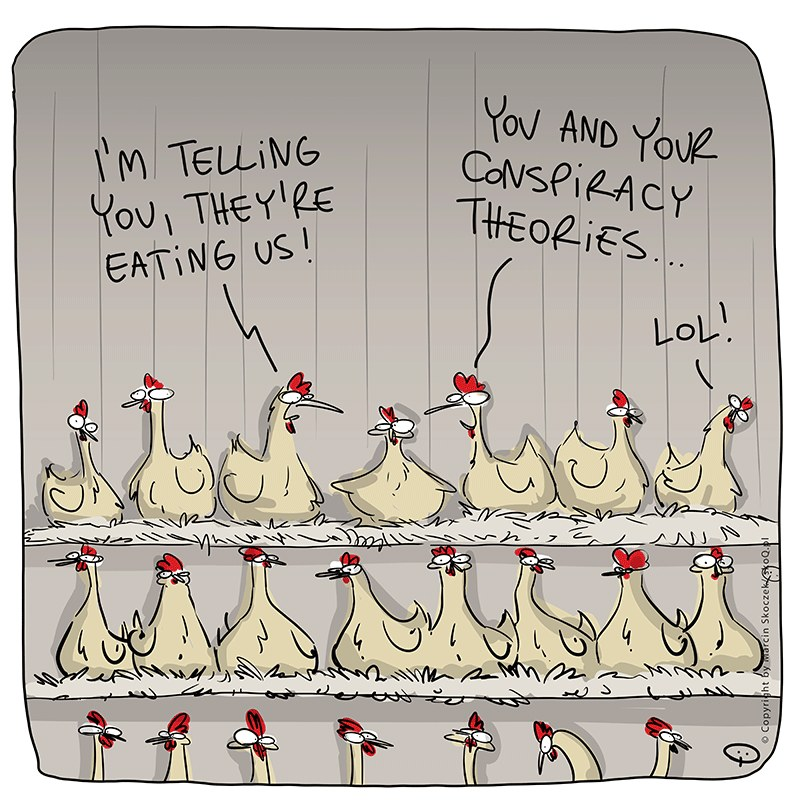 Great plan
Just steer clear of the org.
Ireland is DEFINITELY worth visiting.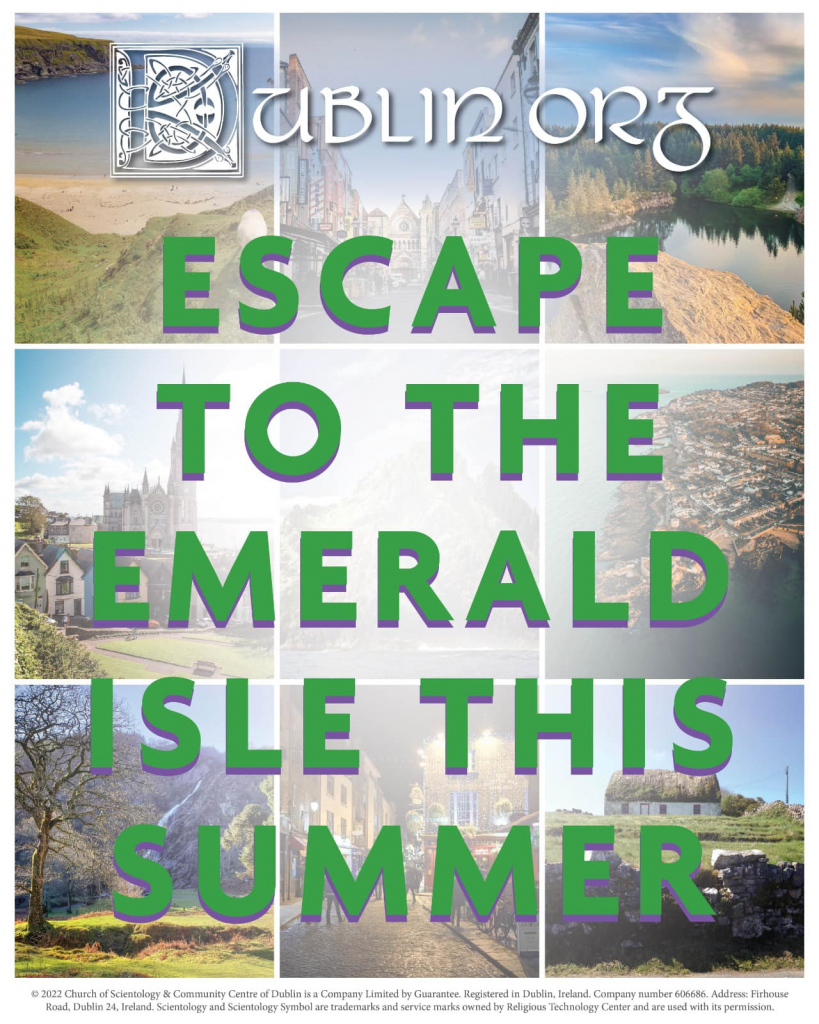 Join OSA and make peace
Unless you are talking about destroying the enemies of scientology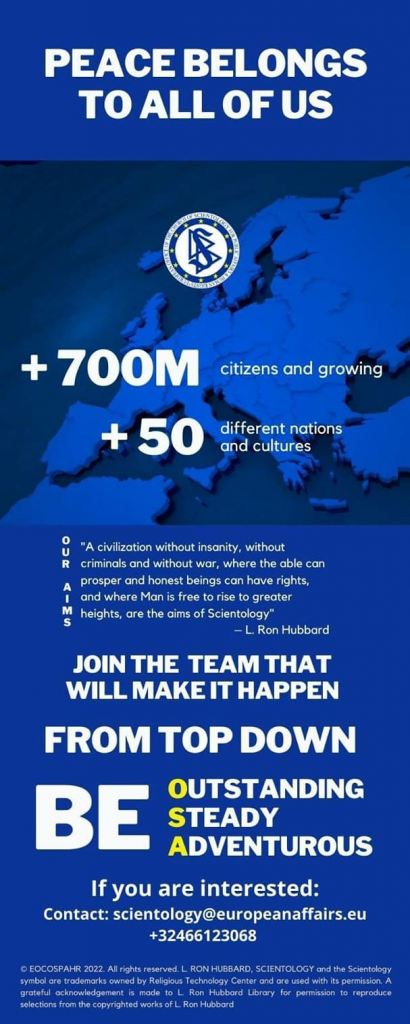 An Easter BBQ and Karaoke
At AOSHEU.
Nothing says respect for this Christian occasion quite like a Danish BBQ, air hockey and karaoke…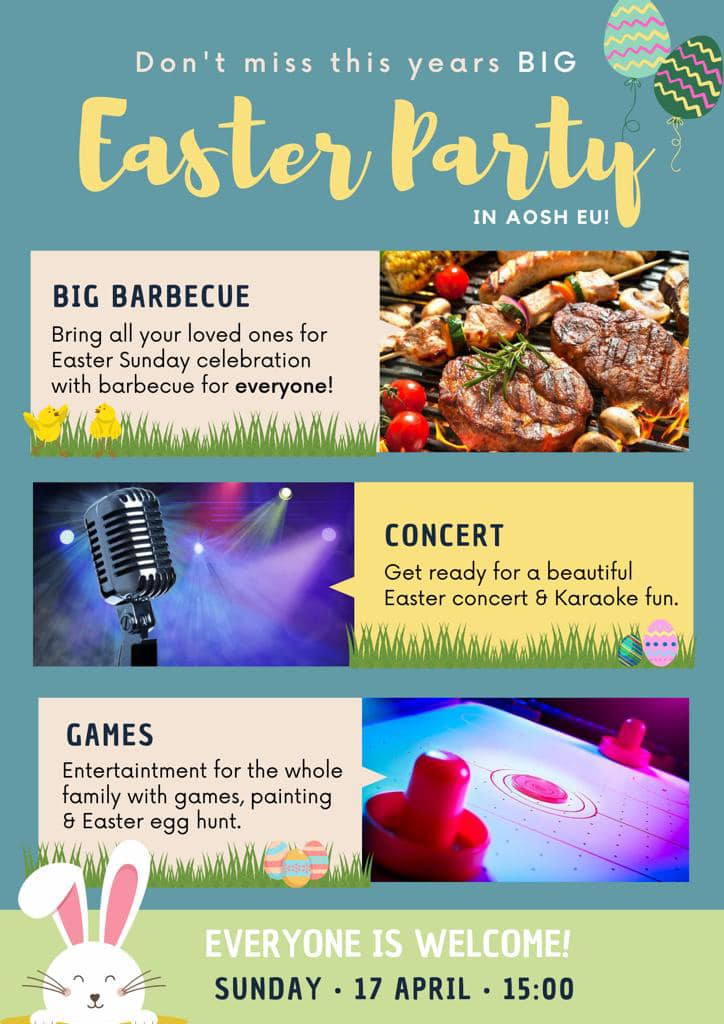 Not really "With" LRH
But you can watch hypemeister Dan Sherman spin some tall, long-winded tales about the man.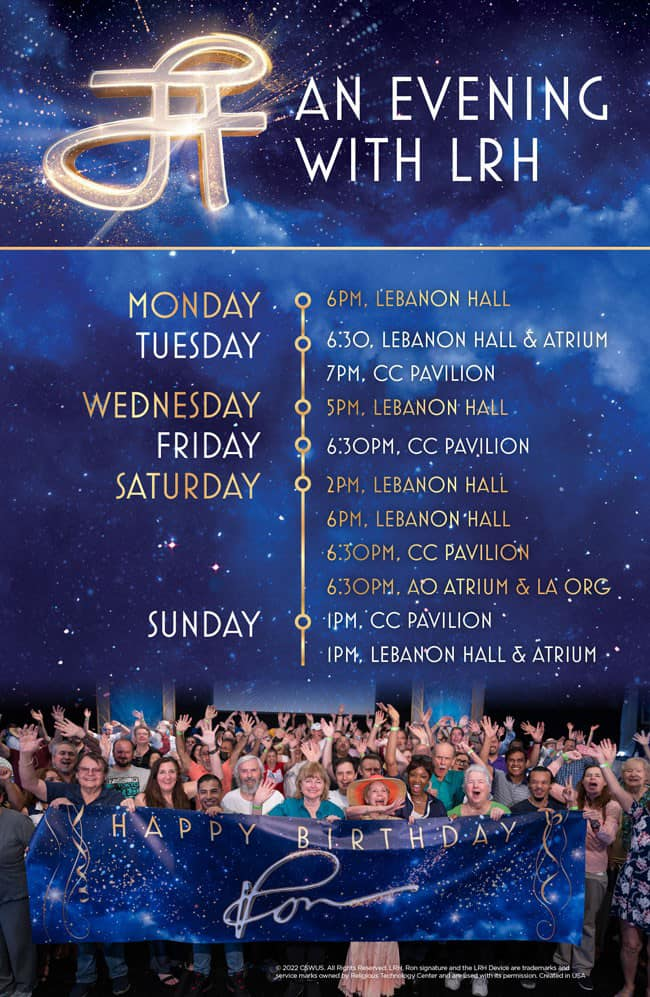 Who's zooming who?
At least it doesn't say to attend "live" in your local org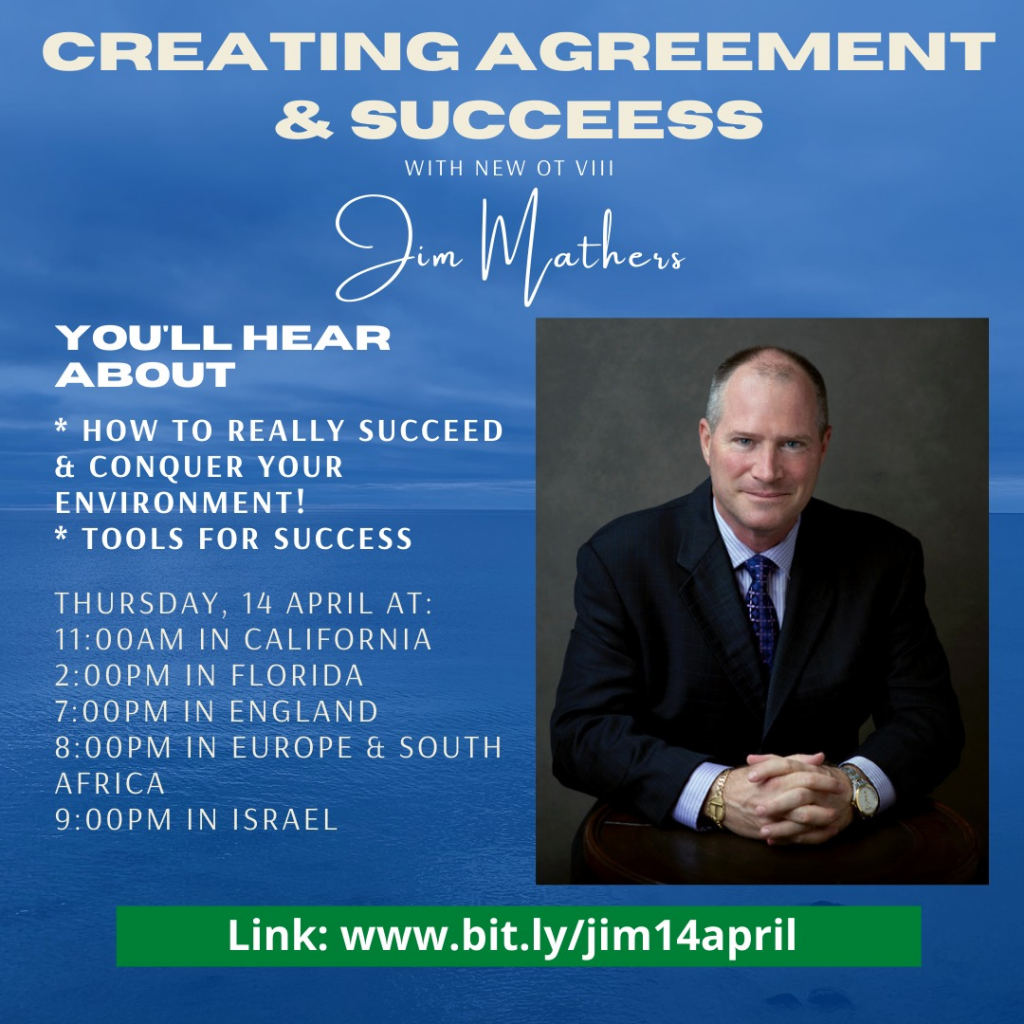 That's Cheating
You're supposed to DO something to earn an FSM Commission.
But likely nobody will come in anyway…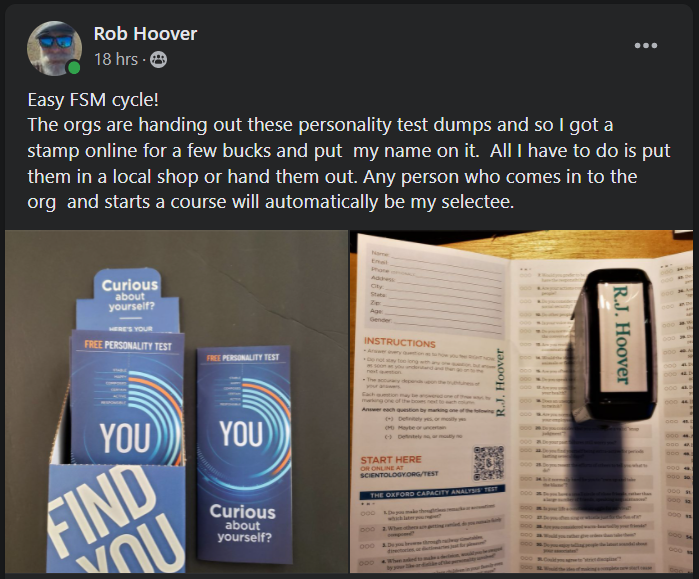 What did I get from OT III?
How much we help…
Who? BT's?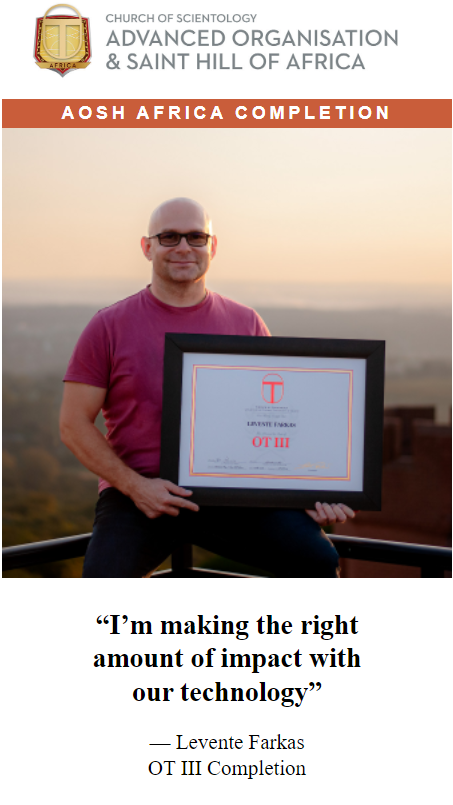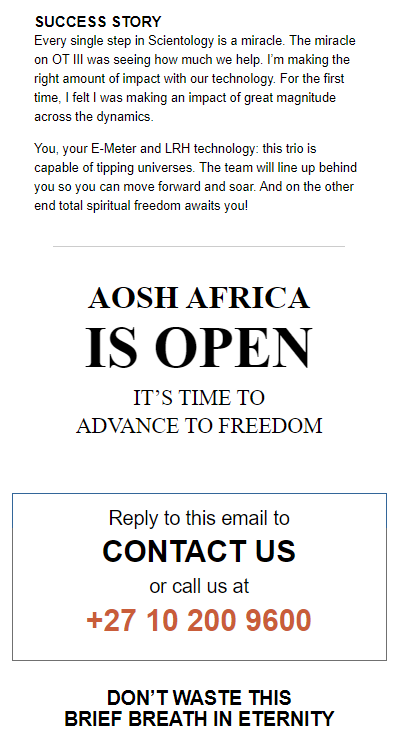 The New Civilization?
What is she talking about?
And why would anyone listen to her? Scientology's PR is abysmal….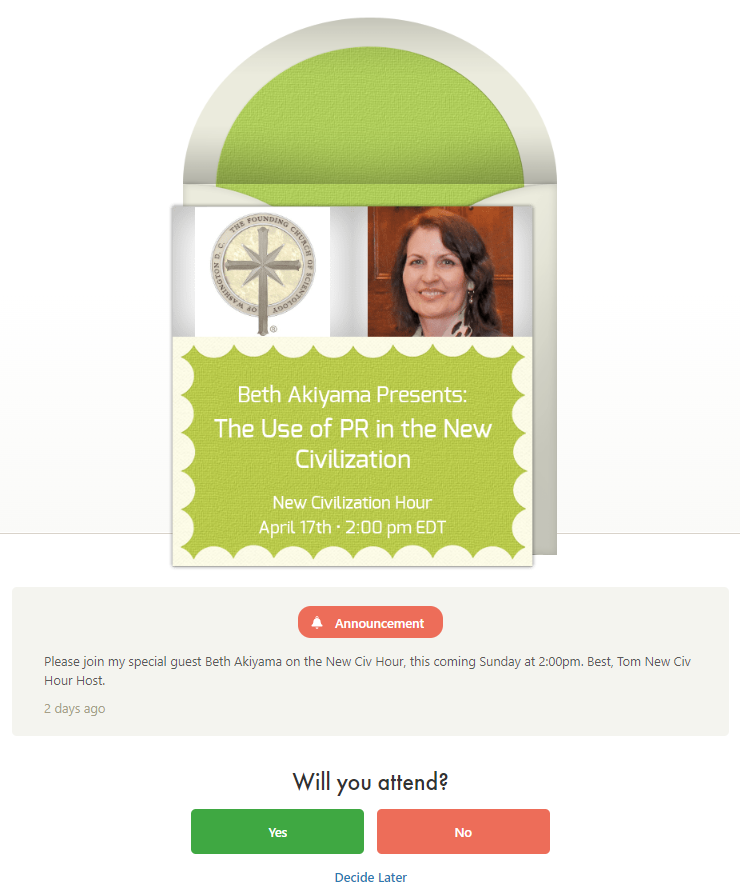 You cannot grow flowers in the wrong soil
The wise words of Arte Maren…
Why would anyone listen to this guy?
You cannot learn success from a failure (wiser words of Mike Rinder)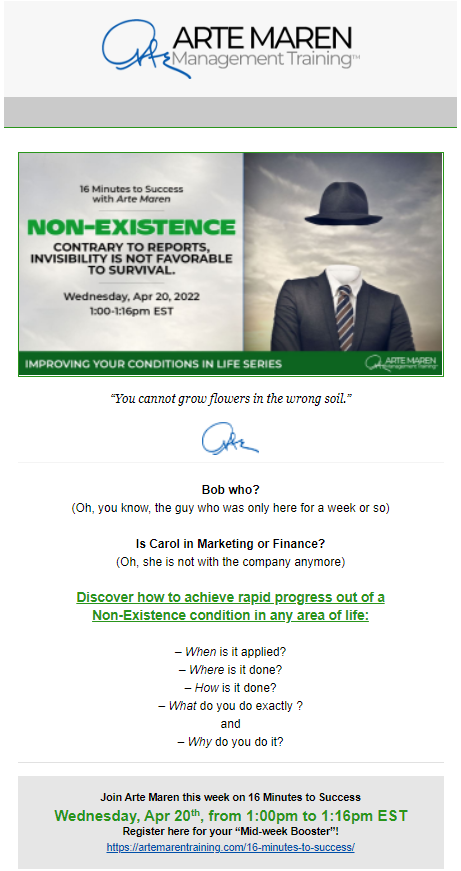 Are You Alive Today?
Some more words of wisdom from another failure.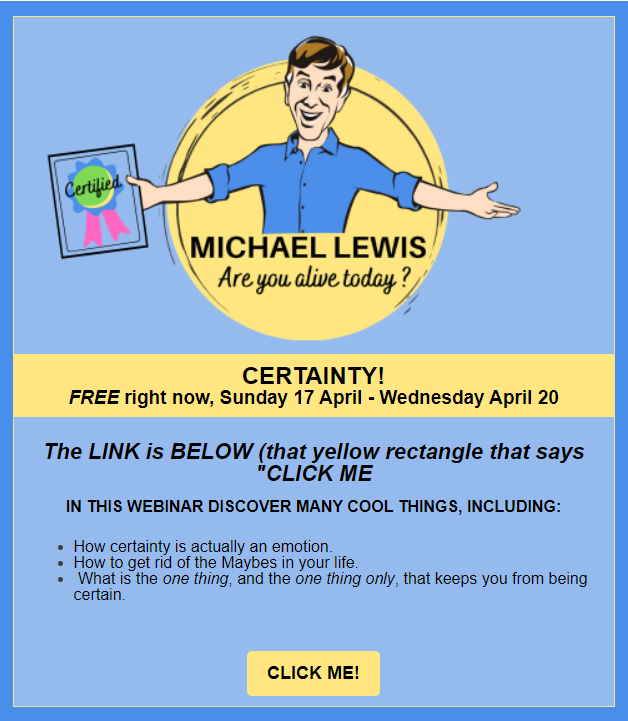 The OT Committee is FUN!
Yessiree. Even though it looks ordinary and not pertinent, it is not.
We all tell ourselves in our own surveys we are having fun. So, it must be true.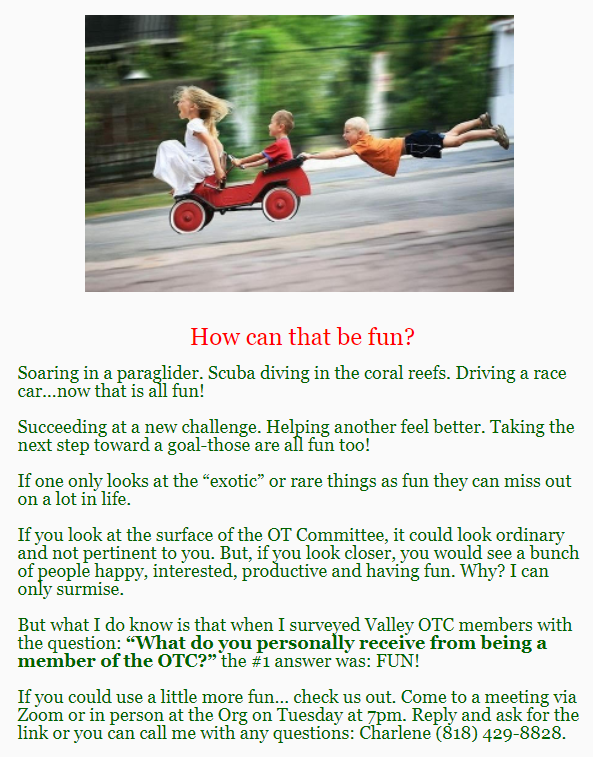 Get rid of your emotions…
Other than (fake) gleeful happiness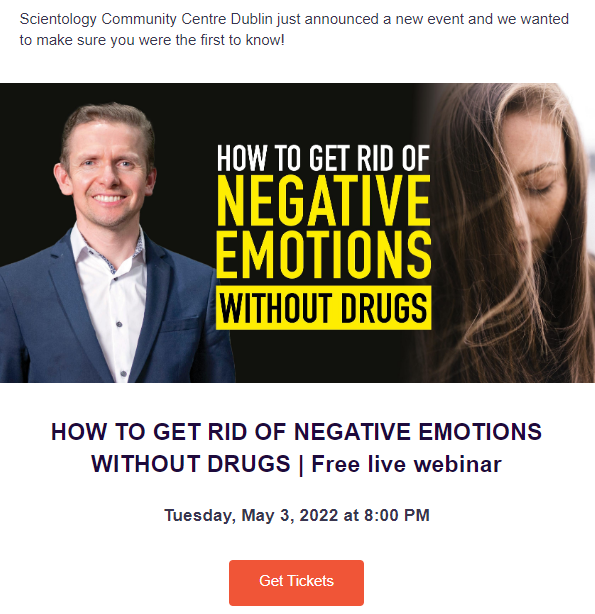 "Great"?
Doubtful. If they scrape together 50 kids and their parents they will consider it a huge success and we will see the promotion about it in a few weeks.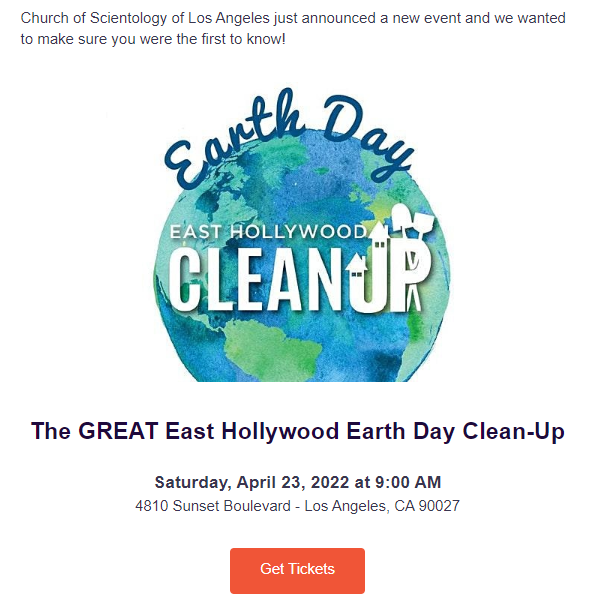 They're Moving!
Out of a house and into the building in the photo at the bottom.
Now THAT'S some serious straight up and verticalness right there…
Sunland Mission is Rocking
The unnamed "Executive Director Model Ideal Org of Los Angeles" says so.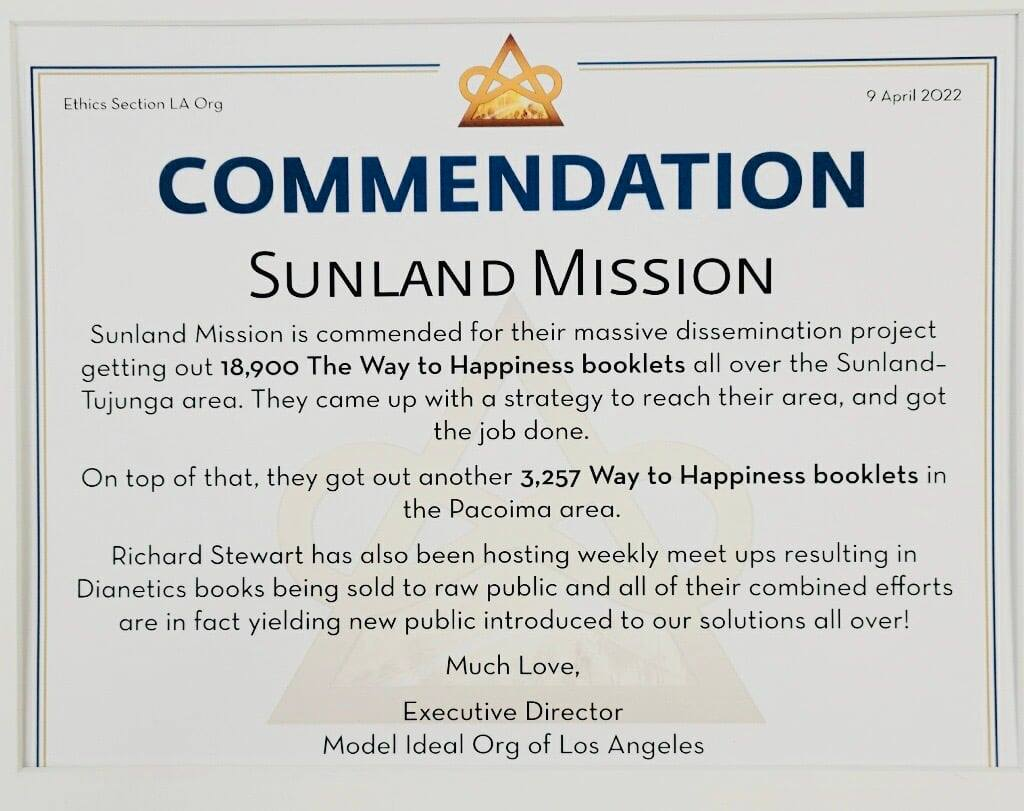 "Suplemental"
KTL Dave. Please.