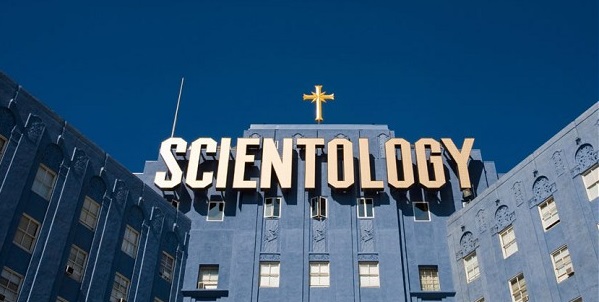 Another in the ever-growing series of essays by Terra Cognita. See earlier posts here: The Horrors of Wordclearing, Why Scientologists Don't FSM, Respect, The Survival Rundown – The Latest Scam, Communication in Scientology… Or Not,  Am I Still A Thetan?,  To Be Or Not To Be,  An Evaluation of Scientology,  Fear: That Which Drives Scientology and Justification and Rationalization.
The Reg
Love em or hate em, the registrar—reg for short—is an icon in every Scientology organization. In most missions and orgs, they're the most important person on staff. As everyone well knows, the reg is responsible for "regging," or signing public up for services and taking their money. Simply put: no reg, no income. Orgs live and die on what transpires at the registrar's desk.
With no exceptions, all routing forms in Scientology include a stop at the reg, who will learn everything they can about the person's life—including his bank account and credit card numbers. A good reg knows all.
Personality +
Personality is imperative and a good reg must be friendly. Very friendly. They must communicate well, exude enthusiasm, and always be happy to see you. It doesn't hurt if they're attractive, as well. In church parlance, they must be "uptone" and have high "ARC." The more of each, the better.
The reg should be someone with whom you want to be friends—someone you want to hang out with. Since regs work all day and all night, "hanging out" with them isn't actually possible, but you get the idea. In many Scientology orgs, the reg is your pretended best friend.
A good reg is like a concierge. Their Rolodex is second to none; they know everyone important; and they get things done. No one in an org is more capable than the reg.
But most important, the reg is a salesman. Their bible is Big League Sales, and as long as they close the deal and get you to pay for your next service, the reg is golden.
Purpose and Intention
The purpose of the reg is to help LRH clear the planet by signing up people for their next service and getting them up the bridge. Some contend, their purpose is to fleece as many people as possible out of as much money as they can.
One thing for sure, the reg will take a person's cash—or swipe his credit card—regardless of his or her financial condition.  A reg cannot have any doubts or reservations about asking for money or worry about leaving a person penniless and unable to pay the rent. A good reg believes there is NOTHING more important than Scientology and getting people up the bridge.
I liked the small handful of regs I dealt with over the years. I never thought they were evil and trying to trick me out of all my money, but that they truly believed they were doing the right thing—as delusional as that was in retrospect. Was I naïve? A bit, yeah. I'm proud, though, of all the times I said "No," and that I'm not impoverished.
Lies
As with everywhere else in Scientology, lying is SOP—standard operating procedure—in the office of the registrar. The reg lies to the public. The public lies to the reg. Everyone lies to themselves.
Few people choose to reveal their true net worth to the reg—which as all Scientologists know is simply counter-intention and "the bank talking." Common lies and half-truths include, "My credit cards are all maxed-out;" "I have no savings;" "My bills are killing me;" and, "We gotta get the kids through school first." It's all right for the church to hide their finances but it's an overt and withhold for the public to do the same. Financial transparency is not a two-way street in the world of Scientology.
Regs use an assortment of scare tactics to persuade people to hand over their money. "The world is going to hell in a handbasket and there isn't much time left" and "The prices are going up," are common refrains. "This is the first time in all our eternity that we have the chance to truly go free," is another. "You can't take your MEST—matter, energy, space, and time (basically: physical shit)—with you when you go," is a fourth, and which essentially means you might as well liquidate all your assets and turn over the proceeds. Since Scientology is the most ethical group on the planet, giving all your money to them is the "greatest good for the greatest number of dynamics."
The Tag Team
It's not uncommon to sit for hours with the reg trying to figure out how to buy your next service. They'll ply you with drink and hors d'oeuvres while they show you reference after reference regarding your next level, and win after win from those who've completed it. And if all that doesn't work they have another ace up their sleeve.
Regs often bring in others to help them get their product. DofP's, auditors, fellow regs, CO's, and ED's are often called upon to help close a deal. FSM's, too, are frequently asked to help get a person to open his wallet.
Last but not least, regs rely on spouses. If anyone can convince a person to write a check, it's the husband or wife—who, of course, only want what's best for their partner.
How many reading this have received a late night phone call from Flag that went something like this:
"Hi, Joe. This is Flag registrar, Felicia. I'm sitting here with you wife, Sylvia, trying to figure out how she can continue on the level. She's doing fantastic, by the way, and really wants to keep going! How are you doing?"
"Ah…fine."
"Great! So we just got the TE [tech estimate] from the CS, and Sylvia only needs four more intensives. We thought it was going to take so much more. How great is that?"
"Ah…yeah…that's good."
"I know! So Sylvia and I were talking and she said you have money in your Charles Schwab Investment One account to cover the hours. How fortunate is that, huh?!"
"Ahm…yeah."
"And by the way, Joe, Sylvia just raves about what a great guy you are. What a lucky girl she is!"
"Ah…thanks."
"She's really doing well, too, and none of us want any barriers to get in her way, right? So I'm gonna put Sylvia on the line. Here she is."
"Hi, honey."
"Hey, babe. How's it going?"
"It's going really good. My auditor is great. It just makes so much sense to not stop and then have to come back sometime in the future. In the long run, it'll be way cheaper to just stay and finish the level right now. So Felicia and I were thinking that maybe you could transfer the money…"
Been there; done that.
(I'll leave the full, unedited version to Regraded Being.)
The Letter Registrar
The letter reg—who's really not a reg at all—is one of those posts in Scientology rated just below apprentice janitor in value and importance. The grueling qualifications for the post are: a) English is not their first language, b) English is not their second language, c) English is not their third language, and d) they must not have graduated from an accredited high school.
Per LRH, the letter reg "finds individuals who want something and writes that person letters that help him or her to get it." Apparently, they find what this "something" is by looking through horrendously out-of-date files of people who bought a book or did a service sometime in the distant past. Ninety-nine point nine times out of a hundred, this person has blown and hates Scientology with a passion, is living in a hut in northern Finland, is OT8 and not interested, or died in 1978.
I've received HUNDREDS of ridiculous letters from letter regs over the years and have yet to answer one. Does anyone actually acknowledge these guys? What do they do every Thursday at two? They can't have anything to report.
Hy Levy
Perhaps the best—and most sad and frightening—account of a Scientology registrar is the one that was published in the Tampa Bay Times about Hy Levy. The man regged millions and millions of dollars over his sixteen years at Flag, but unfortunately, died of cancer shortly after leaving. The story is captivating.
Click: http://www.tampabay.com/news/scientology/former-scientology-insiders-describe-a-world-of-closers-prospects-crushing/1201166
Still not Declared,
Terra Cognita