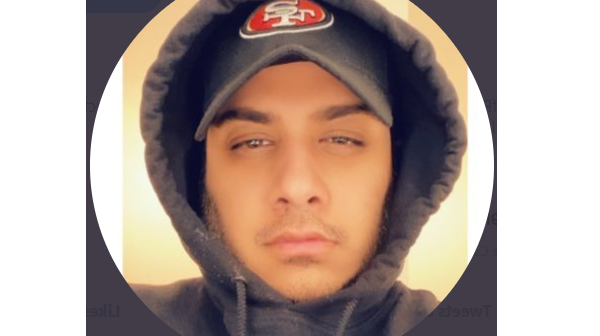 We are joined this week by media and politics reporter Yashar Ali.  Yashar has done over a dozen stories related to scientology and more are coming. He has been a long-term voice against scientology abuses who has never been scared off by their Fair Game tactics.
Yashar was recently named one of Time magazine's 25 most influential people on the internet: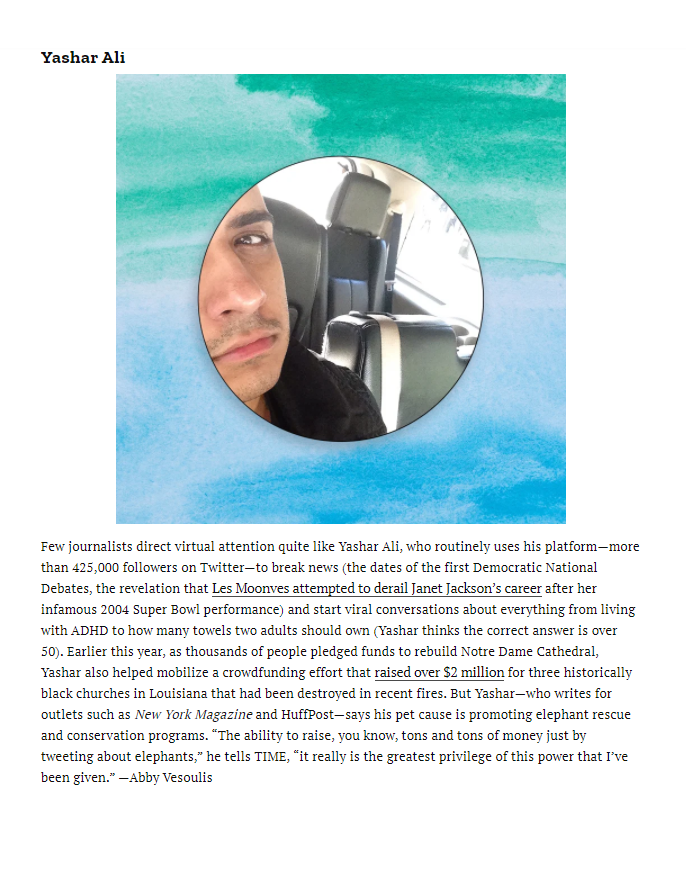 You can follow Yashar on Twitter: @Yashar,  Instagram: yasharali and Facebook: Yashar Ali
With his background in politics and the media we had a lot to talk about: Scientology celebrities and how the media fails to hold them accountable. What politicians and law enforcement should be doing with respect to the abuses of scientology and its tax exempt status. Scientology's attempted intimidation of the media and the fair game they have carried out against Yashar personally. And a lot more.
We mentioned a number of documents that I would include here as a one-stop repository for those who might want to see the facts concerning scientology.
Early in our conversation, Yashar talks about discovering Andreas Heldal Lund's groundbreaking website Operation Clambake which is still an incredible repository of information about scientology.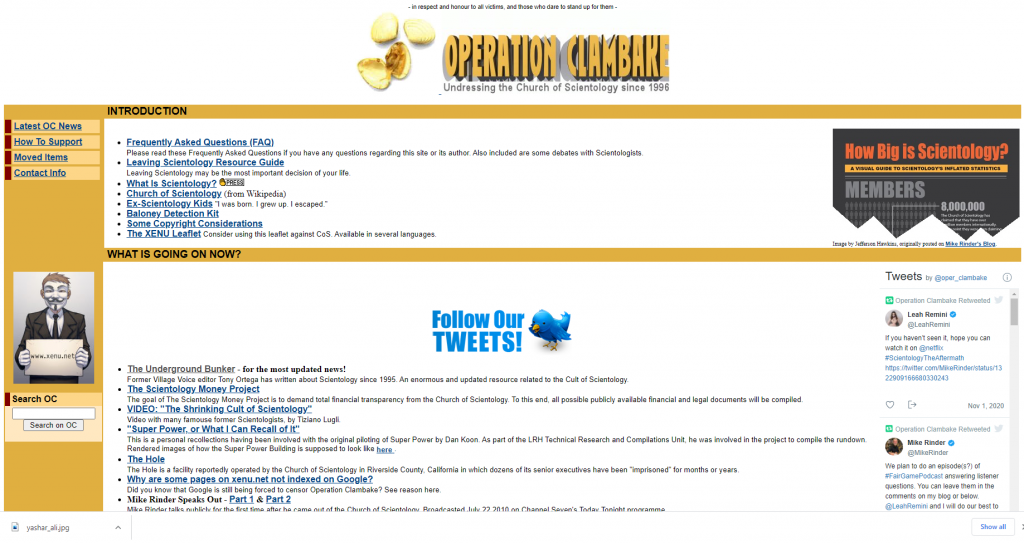 This is the compendium of Hubbard writings about destroying the enemies of scientology that I posted on my blog previously: Dealing with Critics of Scientology – The L. Ron Hubbard Playbook. 
This post contains many of the most infamous of the "scriptures" of scientology, directing scientologists to "always attack, never defend," "cost them their jobs," "investigate noisily," "destroy them utterly," "threaten what they seek to protect" and a whole lot more.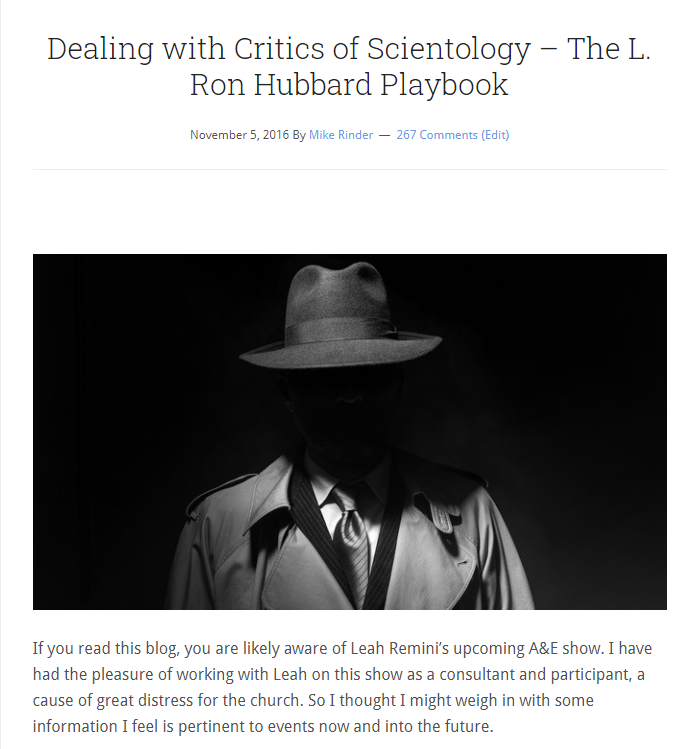 We mention the passage in Dianetics where Hubbard says a 7 year-old-girl should not react to a passionate kiss from a man: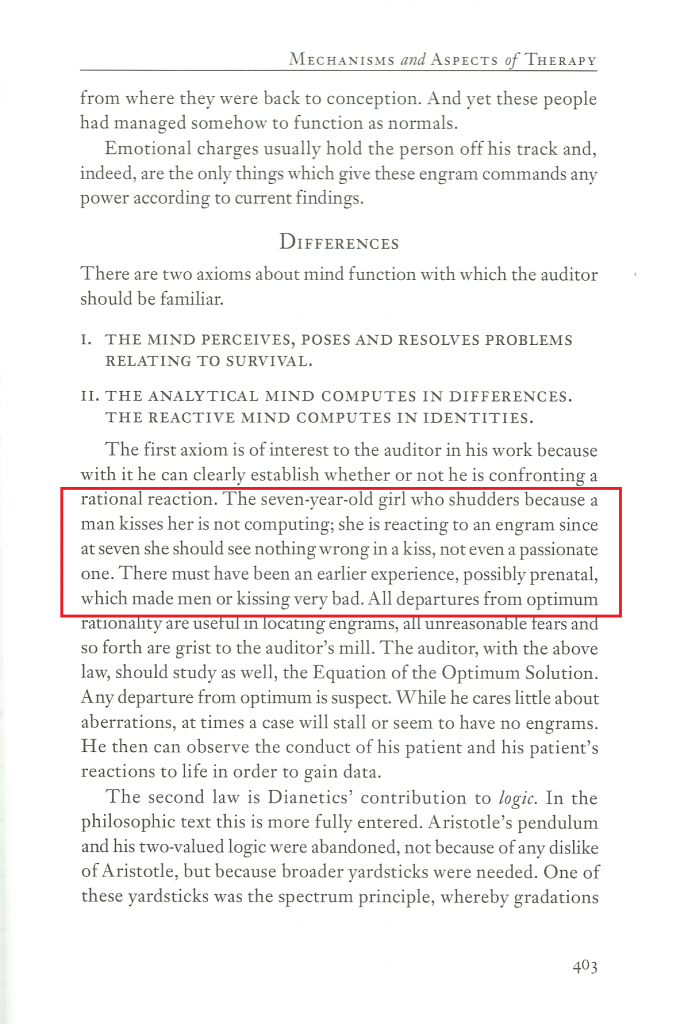 Here is the scientology policy on not contacting law enforcement — these are denominated as High Crimes in scientology in the book Introduction to Scientology Ethics:
Delivering up the person of a Scientologist without justifiable defense or lawful protest to the demands of civil or criminal law.
Reporting or threatening to report Scientology or Scientologists to civil authorities in an effort to suppress Scientology or Scientologists from practicing or receiving standard Scientology.
This is another earlier article from my blog concerning covering up and not reporting crimes: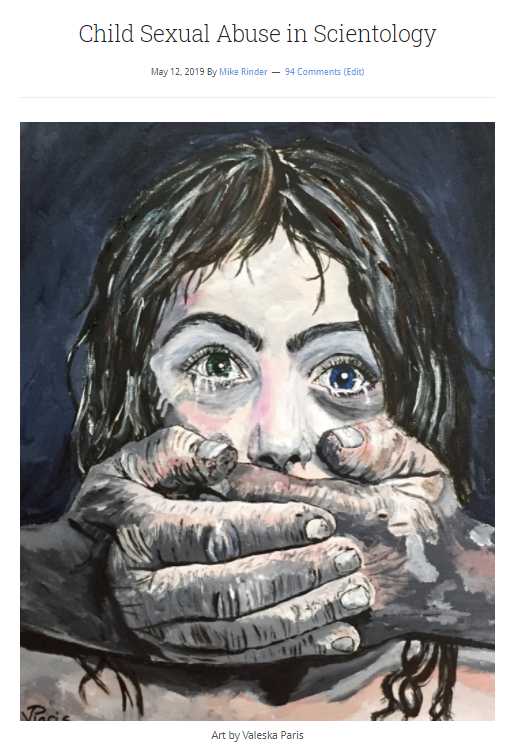 This is the final chapter of Hubbard's Introduction to Scientology Ethics book — part of the scripture of scientology that every scientologist is bound to follow. It is just one piece that exemplifies his views about law enforcement and the government.
And this is another infamous Hubbard quote from his second book Science of Survival concerning the eradication of those below "2.0 on the Tone Scale." The Tone Scale is Hubbard's method of determining someone's value and predicting their behavior. For example, homosexuals and "other sexual perverts" are pegged by Hubbard as 1.1 on the Tone Scale (below 2) and should therefore be eliminated.
There are only two answers for the handling of people from 2.0 down on the tone scale, neither one of which has anything to do with reasoning with them or listening to their justification of their acts. The first is to raise them on the tone scale by un-enturbulating some of their theta by any one of the three valid processes. The other is to dispose of them quietly and without sorrow. Adders are safe bedmates compared to people on the lower bands of the tone scale.  Not all the beauty nor the handsomeness nor artificial social value nor property can atone for the vicious damage such people do to sane men and women.  The sudden and abrupt deletion of all individuals occupying the lower bands of the tone scale from the social order would result in an almost instant rise in the cultural tone and would interrupt the dwindling spiral into which any society may have entered.  It is not necessary to produce a world of clears in order to have a reasonable and worthwhile social order; it is only necessary to delete those individuals who range from 2.0 down, either by processing them enough to get their tone level above the 2.0 line — a task which, indeed, is not very great, since the amount of processing in many cases might be under fifty hours, although it might also in others be in excess of two hundred — or simply quarantining them from the society.  A Venezuelan dictator once decided to stop leprosy. He saw that most lepers in his country were also beggars.  By the simple expedient of collecting and destroying all the beggars in Venezuela an end was put to leprosy in that country.
Here is an earlier article on my blog concerning Scientology Homophobia: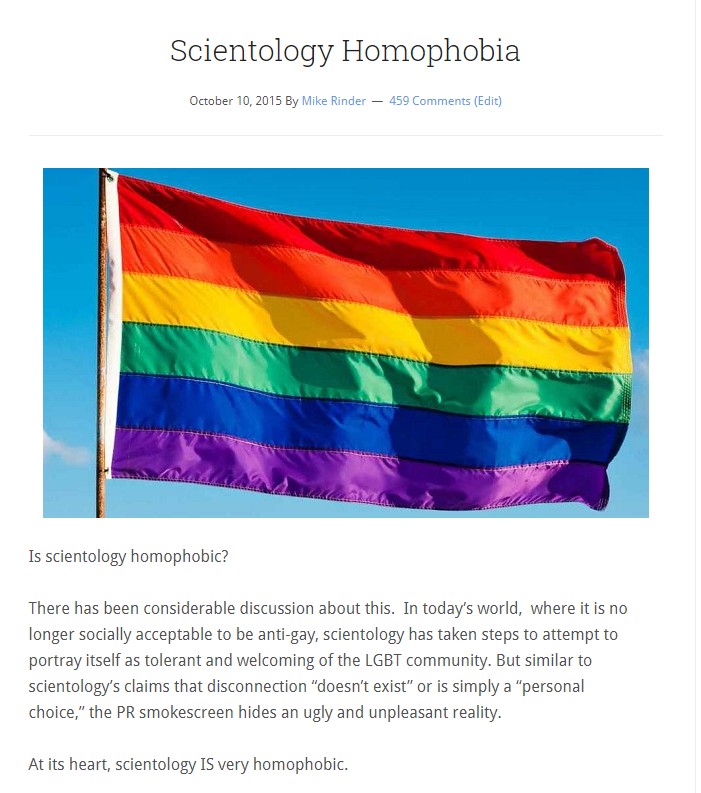 What is the scientology "Bridge to Total Freedom"?
It is the sequential series of steps laid out by L. Ron Hubbard that every scientologist must follow to attain "spiritual freedom."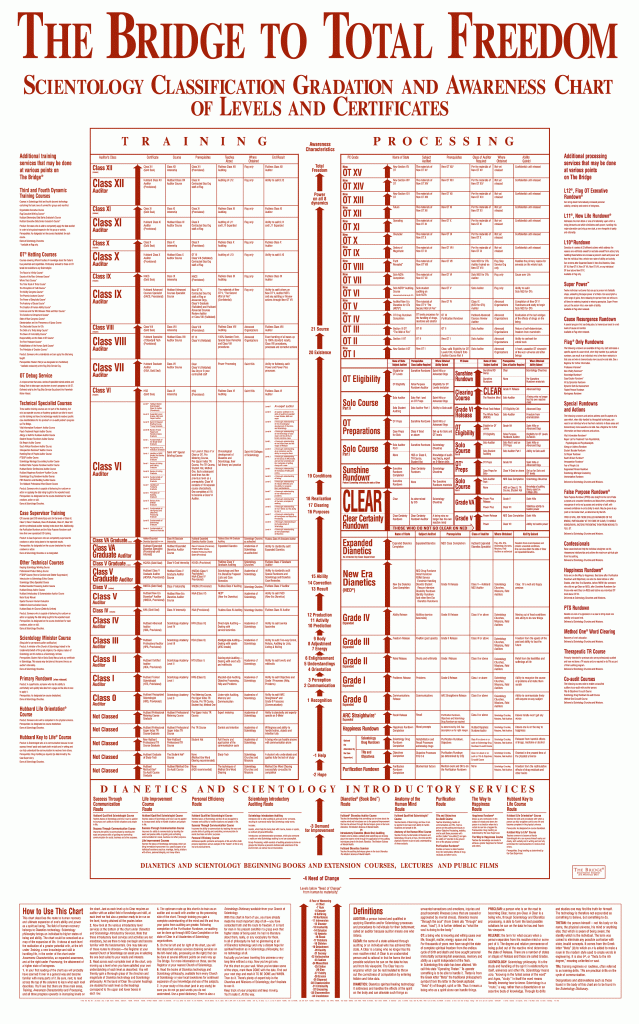 It contains a lot of arcane terminology, many claims of things to be accomplished which are dubious at best, outright lies at worst. But most of all it is a path of continued financial burden — every service listed on this grade chart has a fixed price (called a "donation" to make it sound more palatable — but if you don't pay you don't get the service). Scientology is a business masquerading as a religion. There are not only fixed prices, they pay commissions to anyone who brings someone in and gets them to pay, and offer "discounts" to incentivize larger payments.  Here are some examples of scientology service price lists: A scientology Price List
Here is a tiny sample of the smear tactics scientology has employed against Yashar — comparing him to Goebbels in response to him reporting something they didn't like. This is typical of the smear sites scientology spends enormous TAX FREE money to maintain, and the social media bots they use that Twitter and Instagram refuse to deactivate.
This is an episode you do not want to miss.