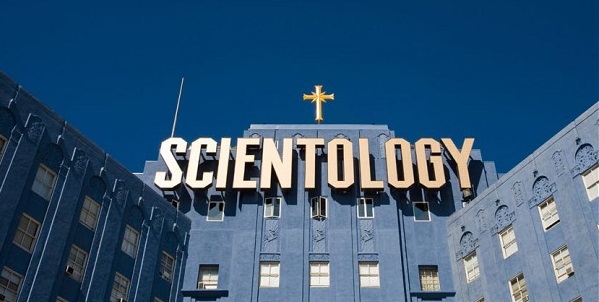 The next Terra Cognita essay. See earlier Terra Cognita: The Is-Ness of Is-Ness, Cause Over Life — Really?, BT's in the Belfry, Two New Conditions!, The Condition of Liabilitiness, Condition of Doubtfulness  The Mind, The Way To Happiness: Really? A Story, Auditing: a PC's Quest for the Holy Grail, The Knowledge Report, Integrity, The Almighty Stat, The Reg, The Horrors of Wordclearing, Why Scientologists Don't FSM, Respect, The Survival Rundown – The Latest Scam, Communication in Scientology… Or Not,  Am I Still A Thetan?,  To Be Or Not To Be,  An Evaluation of Scientology,  Fear: That Which Drives Scientology and Justification and Rationalization.
The E-Meter
I've "cleared" the definitions of watt, volt, ohm, and current a million times—everything to do with electricity—and I still don't get the full concept. Just so you know, electricity's never been my thing.
Those within the Church of Scientology—and many outside—swear to the accuracy of the e-meter in helping to locate traumatic incidents within a person's mind. Some see this meter as an elaborate hoax. Still others see the machine as a kind of faux lie detector.
What if an auditor, however, simply asked questions without relying on a machine to tell him if his PC's answers were worthy of exploration? On one hand, he wouldn't have his attention constantly distracted by his meter. On the other, his PC might take up issues of interest that otherwise, wouldn't have been allowed.
Note: PC stands for "pre-clear" but I use the term loosely for anyone receiving auditing, regardless of their Grade Chart level.
A Box; A Needle; One Battery; Two Cans; and a Bunch of Copper Wire
In its simplest form, an e-meter is an electronic device that measures what happens to an electrical current running through a human body. The PC completes this circuit by holding a metal can in each hand connected to the meter by an electrical cord.
According to the reaction of a large needle on a wide dial, an auditor is supposed to be able to tell if there's something inside the PC's mind worth addressing.
Recalling past incidents steeped in charge—emotional upset—causes the needle to "fall" to the right of the dial. Harboring undisclosed overts and withholds are said to cause similar reactions. If the needle doesn't react to an auditor's question or command, it's assumed there is no charge and the auditor moves on to the next item.
Hubbard wrote extensively on needle reactions and what they mean but for our purposes here, you only need to know that a needle reacts according to what's going on in a PC's mind. At least, that's the theory. As with everything else in Scientology, LRH had provisions for when things didn't go as predicted. The e-meter is no exception to the rule.
Mind vs. Sirloin
If it's unclear whether the e-meter reacts to what's going on inside a PC's mind, it's very clear that the machine reacts to his physical body. Squeezing the cans, even gently, causes a needle to fall (move to the right). Coughing, yawning, talking, taking deep breaths, stretching, and sudden jerks of the body all cause needle reactions. Hunger, tiredness, illness, malnutrition, moisture content of a PC's hands, and room temperature affect a meter, as well.
If all these physical reactions result in different needle manifestations, it's a good bet that others do too. Might a rumbling stomach, peristaltic motion, gas, random muscle contractions, a beating heart, and the flow of blood all effect the meter, too? Outside the Condition of Death, a body is never completely still.
So what's to differentiate a reaction caused by the body to one caused by something in the mind? Or can we separate the two? Even if the meter does "react to the mind," the manifestation is purely physical. The electrical current running through the PC has somehow been disturbed.
This quote has nothing to do with the e-meter—or maybe it does. "I felt a great disturbance in the Force, as if millions of voices suddenly cried out in terror and were suddenly silenced. I fear something terrible has happened."
I'm not an Electrical Engineer, a Rocket Scientist, or the Leader of a Modern Religion
According to LRH, the e-meter reacts to charged items in a PC's mind—past incidents containing emotional trauma. Outside of anecdotal evidence, though, no scientific research exists to back up these claims.
Can one really declare that a particular e-meter read was the result of dying ninety-nine billion years ago on the other side of the galaxy? Did the memory directly cause the needle to react, or did the recollection (or mock up) cause the PC to involuntarily clench which in turn, caused the needle to fall? Or some combination of the two?
LRH taught that a "fall" meant a particular item should be addressed. Many times, there is something in need of handling. From my experience, though, charged incidents don't always translate into needle reactions. And vice versa: needle reactions don't always mean there's a charged incident to run.
We can suppose a PC's awareness level just wasn't high enough to confront the "reading" incident. Or we can dismiss the e-meter as an unworkable tool.
For whatever reason, all too often falls don't correspond to charged incidents and charged incidents don't produce falls.
LRH, too, said size made a difference. With regards to the e-meter, though, we can't say with certainty that the length of a meter fall means one thing or another. Again, there has been no scientific research. We can't say a needle falling one inch means that an incident is any more "charged" than one in which the needle fell only half an inch.
Scientologists are taught to take LRH's word for the meaning of needle reactions. He said a fall meant there was "charge" in a PC's mind in need of address, and a "floating needle" meant everything was copacetic. And if you disagreed or weren't sure, your awareness level was low, or you had a misunderstood word and needed to restudy your materials. But who was Hubbard to say what's going on in my mind? What is charged? What isn't? What exists? And what doesn't?
Have I simplified the whole auditing process and left out other explanations for e-meter and needle phenomena? Yes. Often though, simpler answers are better. The more complicated we make a topic, the more we risk convoluting things with erroneous and flawed assumptions.
Taking Up an Item. Or not.
Frequently—very frequently—auditors spot needle reactions on their e-meters only to have their PC's not be able to recollect the corresponding incident. In these cases, auditors coach their PC's to "look," and "look some more," and "take another look," until they finally come up with something. Sometimes they come up with a real incident: having their wisdom teeth removed when they were eighteen. Sometimes they mock one up: having their head removed on Zorcan eighty-three billion years ago. Other times they draw a blank.
On the flip side, PC's often come up with answers to auditor's questions that don't cause needle reactions. LRH said this meant the item wasn't charged and shouldn't be taken up. Some auditors let their PC's ramble on about the incident anyway. Some don't.
Who's to say that a reaction by a needle on a machine is a suitable gauge in determining what should be addressed in a therapy session?
"At the exact end of the question"
LRH said that only those questions that read—produce a needle reaction—at the "precise end of any major thought voiced by the auditor," should be addressed. In my experience, this rule was interpreted to mean needle reactions at the exact end of the last word of the auditor's question. Not a fraction of a second before; not a fraction of a second after; but at the precise end. This rule never made sense when I read it on the Hubbard Standard Dianetics Course and it doesn't make sense now.
Thetans are lightning fast— per LRH, faster actually—and thought happens almost instantaneously. Which means thinking of an answer before the auditor finishes his question is more than reasonable.
As an example, an auditor asks the question, "Recall a time when you crushed a bug." In order for an auditor take up the question, the e-meter needle must fall at the exact end of the letter "g" in the word bug. Not the "u" and not six nanoseconds later. But what if the meter reads on the word "crushed?" What if a PC has lots of charge on getting crushed by bugs on the planet Recalcitrant? Huge, monstrous ones. Or for some reason known only to God, he flashed on the answer a half second after the end of the question? According to LRH and the meter, the question isn't charged. And the PC is wrong to think there's something there that's needs handling. Some construe this as invalidating to the PC. Others see this as efficient therapy.
Since many questions are word-cleared prior to the auditor formally asking it, it's not unreasonable to think PCs may anticipate what's coming and react to the "major thought" before the end of the question.
E-meter Drills
LRH devised a course consisting of twenty-seven drills on how to use an e-meter and what reads mean. I could write pages on this course alone but here a few "highlights."
The e-meter is supposed to read on emotional charge but on the course, students are drilled on getting reads by assessing their twins on lists of fruit, animals, trees, and other innocuous items. If students don't get any reads, it's not because their twin didn't have any charge on peaches and plums, but because they—as auditors—didn't deliver the questions with enough "intention." Bullshit!
If I, as a PC, heard the question, so did me as a thetan. If I heard the question, it registered in my mind. I got the thought. Period. I don't need an auditor to "impinge" on my mind with vocal gymnastics. Even LRH said, "Verbalization is not the intention."
Little has contributed more to robotic auditors (and mixed up PC's) than the mindset that questions have to be delivered with "intention." Nothing in a Scientology student's training is more subjective and arbitrary. Whether they deliver their lines with sufficient "intention" is solely at the discretion of clueless coaches, robotic supervisors, and Kool-Aid-inebriated senior C/S's.
Date/locate/bloviate. Perhaps no e-meter drill is more reviled than Number 25, Track Dating (or Date/Locate). In this drill students are asked to locate hidden dates using only their e-meters and a series of "greater than," "less than" questions. Dates can range from yesterday to hundreds of quadrillions of years ago. I witnessed students spending ungodly hours on this bogus exercise. Many broke down in tears, screamed, and blew the course over this drill.
Control
I was reminded by my spouse that the e-meter is another Scientology device for exerting control over its parishioners. Instead of allowing a PC to determine what's charged or not, or decide what he feels he needs to handle, he's indoctrinated into giving up self-control and responsibility in favor of an unproven machine—and all too often, a cold, unfeeling therapist. There's little room in auditing to run what interests a PC without having it "read" first on an e-meter.
On the flip side, many PC's have reported influencing the meter to their advantage. Often, this involves trying to produce a floating needle during sec-checking or while at the examiner. Thinking "good thoughts" or of a particular "good time" are favorite tricks. Like Han destroying the Death Star or a son getting a job with full benefits.
Once again, there is no scientific evidence proving that an e-meter does what LRH taught.
Squeeze and Breathe
I don't understand why "squeezing the cans" or "taking a deep breath and letting it out" causes an e-meter needle to fall to the right. Probably something to do with galvanic stuff and fancy wiring. Amps, volts, wattages—those kinds of things, right? And don't ask me why a physical machine registers on thoughts with no matter, energy, space, or time. This is way above my pay grade.
I just know that my empirical evidence doesn't jive with LRH's. I've seen far too many examples of e-meters not doing what he said they did. And for this reason, I can't give him a pass and pretend the e-meter works as advertised. Sorry, Ron: flunk.
I believe in creativity, imagination, and inventiveness, and thus, if an auditor tells a PC to find an item, he'll find one or damn well conjure one up—meter or no meter.
Still not Declared,
Terra Cognita