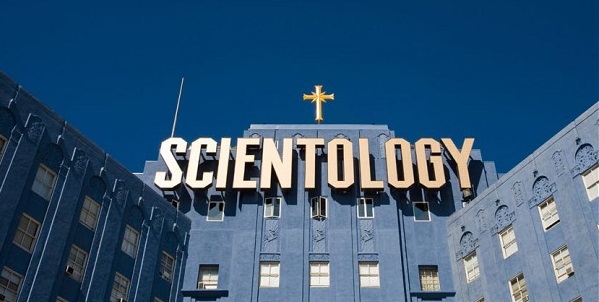 We have a special treat. A second Terra Cognita essay in 3 days. This follows on so closely from the last: Condition of Doubtfulness.  See earlier Terra Cognita: The Mind, The Way To Happiness: Really? A Story, Auditing: a PC's Quest for the Holy Grail, The Knowledge Report, Integrity, The Almighty Stat, The Reg, The Horrors of Wordclearing, Why Scientologists Don't FSM, Respect, The Survival Rundown – The Latest Scam, Communication in Scientology… Or Not,  Am I Still A Thetan?,  To Be Or Not To Be,  An Evaluation of Scientology,  Fear: That Which Drives Scientology and Justification and Rationalization.
Condition of Liabilitiness
LRH wrote, "Below Non-Existence there is the Condition of Liability. The being has ceased to be simply non-existent as a team member and has taken on the color of an enemy."
Is there anyone in the history of man who didn't hate doing every single step of the accompanying formula? Or who felt lighter and more at cause after they were done?
LIABILITY FORMULA
The formula of Liability is:
Step 1: Decide who are one's friends.
If you've arrived at Liability from having worked your way up from Doubt, this step should be a cinch. You've already determined who your friends are, right? If not, be aware that looking too carefully at church policy or tech, or doing any kind of real research, is prohibited. But this really isn't a problem because the answer is as obvious as it is undeniable: All Scientologists in good standing are your friends.
Anyone not a member of the church can't really be your friend. Not really. They might be pretending to be an ally, but they're not. Undoubtedly, they're PTS and under the influence of an SP and should be avoided. A true friend would be a Scientologist.
Step 2: Deliver an effective blow to the enemies of the group one has been pretending to be a part of despite personal danger.
The "enemies of the group" part is easy. Take your pick: psychiatry, medical doctors, the IRS, the government (England, Australia, the US, Marcab—doesn't matter), society, world bankers, Type A relatives, WOGS, or last but not least, dilettantes not contributing enough to clear the planet. The bottom line is if they're not Scientologists, they're enemies of Scientology. What could be simpler?
As Regraded Being recently pointed out, delivering an effective blow can be as easy as making a phone call. It's the "despite personal danger" where one must exercise caution. Passing out "Way to Happiness" booklets on the corner of Sunset and L. Ron Hubbard Way is relatively safe. Handing out pamphlets in a Columbian barrio after dark can be risky. Be aware of security cameras before splattering the front doors of psychiatric hospitals with buckets of warm pig blood or torching an IRS office.
By far, though, the most effective blow to the enemies of the group is to donate large sums of money to the IAS—The International Association of Scientologists. Nothing drives members of the aforementioned suppressive groups more crazy than seeing money funneled to the one sane group on the planet, the IAS.
Note: Always keep in mind, that in Step 4, you're going to have to convince your group members that the blow you delivered was effective.
Step 3: Make up the damage one has done by personal contribution far beyond the ordinary demands of a group member.
Within the church, this step is known as the "amends project." Atonement for one's sins isn't a new concept but LRH formalized the idea into rigid policy. I never felt particularly restored after doing one of these projects—but that's just me.
"Making up the damage" typically involves humiliating oneself by working at one's local org doing some sort of mind-numbing, physical project. Folders always need filing in Central Files. Painting rooms in an org is a favorite. Cleaning bathrooms that haven't seen a bottle of Clorox or a sponge in three years is another (bonus points for using a toothbrush).
I've read accounts of Sea Org members suffering especially rough times completing this step to the satisfaction of their peers. Which makes me wonder: do RPF members have to do conditions? Are they perpetually stuck in Treason? Or do they become mired in some other brutal condition that's never been made public?
Once again, though, donating large sums of money to the IAS is usually enough to get people to sign your petition in the next step of the formula.
Step 4: Apply for reentry to the group by asking the permission of each member of it to rejoin and rejoining only by majority permission. And if refused, repeating (2) and (3) and (4) until one is allowed to be a group member again.
Many Scientologists know this step as "the petition." Rarely, does one not sign one, but occasionally some holier-than-thou ostrich will contend you haven't done enough and ask that you do a little more to "make up the damage"—as doing less would be "out-integrity" for both of you.
If the previous step wasn't shameful enough, groveling before your peers as they read about your "transgressions" and what you did to "make up the damage," is guaranteed to complete the humiliation process.
I hereby promise to slash my wrists before I ever again degrade myself so dishonorably.
Still not Declared,
Terra Cognita