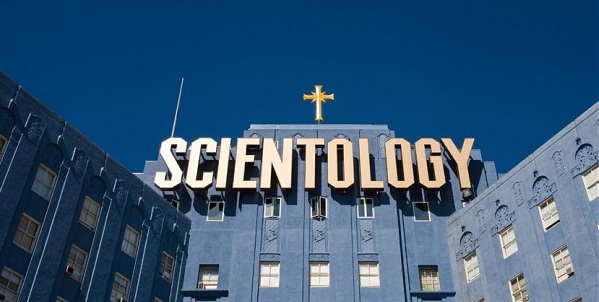 Next in the ongoing series of essays by Terra Cognita. See earlier posts here: Integrity, The Almighty Stat, The Reg, The Horrors of Wordclearing, Why Scientologists Don't FSM, Respect, The Survival Rundown – The Latest Scam, Communication in Scientology… Or Not,  Am I Still A Thetan?,  To Be Or Not To Be,  An Evaluation of Scientology,  Fear: That Which Drives Scientology and Justification and Rationalization.
The Knowledge Report
One of the most abused policies in Scientology is the knowledge report—KR for short. Anyone who's been in the church and "stepped out of line" has received one. For many, nothing causes more charge (really pisses one off) than getting one of these. Most staff and public have written KR's. Many have thick ethics folders filled with these jewels.
All Scientologists hate getting KR's. Nothing messes more with a person's day than receiving one, and nothing perpetuates the "snitch" mentality within the church than these reports.
The Knowledge Report Defined
Writing reports was instituted by LRH in Policy Letter 1 May 65, "Staff Member Reports."­­­­ His intention was to provide a means for staff to report "outpoints" so that "bad spots in the organization be recognized and corrected." He listed twenty-one different types of reports, including everything from "An Annoyance Report," to "A High Crime Report." The last on the list was "Knowledge Report," defined as, "On noting some investigation is in progress and having data on it of value to Ethics." "Staff Member Reports" was issued to staff only—not public.
In 1982, LRH followed with "Knowledge Reports" in which he wrote, "Anyone…WHO DID NOT FILE A KNOWLEDGE REPORT becomes an ACCESSORY in any justice action taken thereafter." He noted that, "The single most notable difference between an upstat, easy-to-live-and-work-with group and a downstat, hard-t-to-live-with group is that the individual group members themselves enforce the action and mores of the group. That is the difference—no other." In summary, he said, "IT IS A FAILURE OF THE INDIVIDUAL GROUP MEMBERS TO CONTROL THEIR FELLOWS THAT MAKES A GROUP HARD FOR ALL TO LIVE AND WORK WITH."
As in the earlier policy letter, this one too, was issued to staff only—not public.
Despite being written for staff, the public embraced these policies over the ensuing years, no doubt encouraged by Ethics to control the flock.
A Mechanism of Control
The KR is a major method for controlling staff and public. For many, the mere thought of receiving one of these reports triggers the fear of harsh ethics—or for Sea Org members, being RPF'ed. For me, receiving a KR prompted an angry response. Whichever the emotion, the KR is dangled over the heads of Scientologists as a threat. Step out of line and somebody will report you.
All Scientologists know that receiving a KR is cause for getting called into Ethics. This usually involves being assigned a lower condition and doing some sort of inane and superfluous "program." Inevitably, one of the steps involves sec-checking at your expense.
Receive enough KR's, and one's invitation to do the OT Levels is jeopardized—or at least made to cost more. In cleaning up one's ethics files, LRH wrote, "Any amends project must benefit the org and be beyond routine duties…" As for staff, he wrote, "But the person's staff pay is also suspended…" Of course.
Communication
Writing a KR is a weak and cowardly method of ratting out a friend without having to confront them face to face. Despite "being able to communicate freely with anyone on any subject" (ability gained on Grade 0) the average Scientologist is too scared to physically speak with a person with whom they think may not be in harmony with the church.
This fear of OT O (zero) with a live human being runs so deep that, more often than not, the author of the KR doesn't send a copy to the interested party—which he or she is supposed to do per policy.
Not providing copies to interested parties has become pervasive in the church. Multiple MAA's refused to forward copies of KR's written on me. They told me sending copies through the mail was "out security." When I pointed out that the church sends boxes and boxes of PC folders around the world on a daily basis, they had no answer.
Ethics
Ethics does little to investigate the veracity of KR's beyond the most rudimentary level. They assume everyone is guilty and don't want to hear your side of the story.
Having to confront real truth can be a real bitch.
Truth and the KR
I've received many KR's over the years and not a single one ever contained the whole truth. Most were filled with missing data, altered sequences, half-truths, and outright lies. Many were based on third party and circumstantial evidence. Many quoted bullshit policy that had no bearing on the situation whatsoever.
The level of self-righteousness runs deep for the author of the KR. They feel they're "keeping Scientology working" and doing what's best for "the greatest number of dynamics." They are completely right and those on the receiving end need correcting.
Much of the confusion, missing data, and lies contained in KR's could easily be cleared up if the "offended" simply talked with the "offender." But of course, as I already mentioned, most writers of KR's are too spineless. Talking with a person face to face is beyond the confront level of the average Scientologist.
Up-lines
The public is encouraged to write knowledge reports to RTC (Religious Technology Center) regarding outpoints within the organization. Good luck with getting a response. At best, you might get a note back saying, "Thank you for your communication." More likely, you'll get a call from Ethics.
It's OK to report friends and juniors in Scientology. Public and staff that use KR's to report criminal behavior or outpoints within the organization are considered "critical," and "disaffected."
Last Word
Interestingly, in "Knowledge Reports," LRH wrote this bit of truth: "When misconduct and out-ethics is occurring in a group, it is almost impossible for other members of the group not to know it." I wholeheartedly agree.
And yet, as much as Scientologists snitch out their friends for petty offences, they're afraid to report the real crimes of those running their church. Fear and hypocrisy flourish and prosper in The Church of Scientology.
Still not Declared,
Terra Cognita