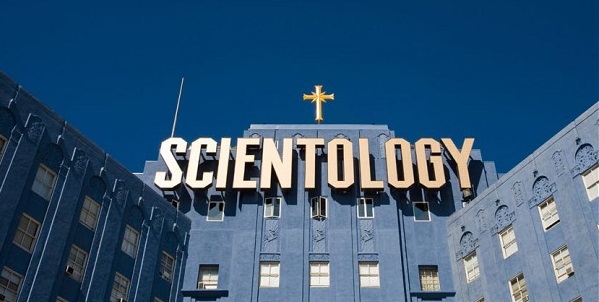 The next Terra Cognita essay. See earlier Terra Cognita: Cause Over Life — Really?, BT's in the Belfry, Two New Conditions!, The Condition of Liabilitiness, Condition of Doubtfulness  The Mind, The Way To Happiness: Really? A Story, Auditing: a PC's Quest for the Holy Grail, The Knowledge Report, Integrity, The Almighty Stat, The Reg, The Horrors of Wordclearing, Why Scientologists Don't FSM, Respect, The Survival Rundown – The Latest Scam, Communication in Scientology… Or Not,  Am I Still A Thetan?,  To Be Or Not To Be,  An Evaluation of Scientology,  Fear: That Which Drives Scientology and Justification and Rationalization.
The Is-Ness of Is-Ness
LRH lectured and wrote about four related conditions of existence: Is-ness; As-is-ness; Not-is-ness; and Alter-is-ness. Which is a lot of isness, let me tell you.
As-Is-Ness
"The condition of immediate creation without persistence, and is the condition of existence which exists at the moment of creation and moment of destruction and is different from other considerations in that it does not contain survival."
Verb form, As-Is: "to view anything exactly as it is without any distortions or lies, at which moment it will vanish and cease to exist."
I call foul!
In this definition, LRH uses the word "anything," as in ANY THING. Which in my dictionary includes thoughts, memories, emotions, and rock, paper, scissors. And of course, big glass ashtrays rising off chairs. Has anyone ever seen a person actually "as-is" a physical object (when they weren't drunk, stoned on LSD, or just about to go under the knife)?
If not, then nobody on the planet has ever actually viewed anything as it really is. Everything we're seeing is an illusion, some sort of facsimile. My laptop, my cup of coffee, my spouse: all lies! Say it ain't so, Ron!
But what about erasing engrams, you ask? Many of you have made plenty of those vanish, right? You've viewed a painful incident in session "exactly as it is without any distortions or lies," and poof, it's gone! Completely disappeared. Or at least the emotional aspect of it.
I always had a hard time reconciling the concept of "erasure" and "as-is-ness." In DMSMH, LRH wrote that to erase was "to recount an engram until it has vanished entirely." I could understand deciding that a particular incident no longer had any subconscious sway over me, but never fully believed the "erasure" part. Apparently, I was supposed to be able to make something vanish that had happened billions of years ago but in present time, I couldn't make a mosquito disappear right in front of my face. Something seemed a little off. Or as LRH wrote, I just hadn't duplicated the damn thing.
And what is "immediate creation without persistence," anyway? Why would I want to create something that didn't exist for a least a few minutes? Why create something only to have it "un-persist?" I need for my chocolate chip cookies to persist for at least five minutes after I've taken them out of the oven.
This is all too complicated for my simple mind.
Alter-Is-Ness
"The consideration which introduces change, and therefore time and persistence into an as-is-ness to obtain persistency," and "the effort to preserve something by altering its characteristics."
Ah-ha! Now I get it. In order for me to preserve my chocolate chip cookies I merely need to introduce change. Like make them oval instead of round?
In order to preserve something I need to alter its characteristics. For example, that stone Buddha statue in the corner of my yard isn't really the original? The sculptor altered the original at the point of creation to keep it from disappearing? Just like every grain of sand, every molecule, every atom, and every subatomic particle in the known universe?
Apparently, I've continued this alter-is-ness because if I saw the statue for what it really was, it would vanish—or as-is. So I'm not looking at the original. I'm looking at a fake. Just like the rest of my world is one big lie. Because this is the game we've all agreed to play. Or something like that, right?
LRH wrote that consideration introduced change which made everything persist. Not only did he use the word "consideration," habitually throughout his career as Founder, he used it as if it was no big deal; as if "consideration" was an innate ability we'd all kinda forgotten we had. All we had to do to make something happen was to consider it done and "voilà!" it was done. But if this were true, why is no one on Earth able to duplicate a simple little rock and get it to "as-is?" For is this not just another consideration? Or did I skip a step?
LRH couldn't as-is all those alter-is'ed government agencies that were after him, much less, his own demons.
Is-Ness
"Is-ness is the apparency (sic) of existence brought about by the continuous alteration of an as-isness." "This is called, when agreed upon, reality." "Something that is persisting on a continuum. That is the basic definition of is-ness." "The anatomy of reality is contained in is-ness, which is composed of as-is-ness and alter-is-ness. Is-ness is an apparency (sic), it is not an actuality. The actuality is as-is-ness altered so as to obtain a persistency."
I thought altering something to obtain a persistency was alter-is-ness. Wait…maybe alter-is-ness is just the "consideration," and "is-ness" is the resultant reality that everyone sees and agrees upon. For example, after alter-is'ing my Buddha, it becomes an "is-ness," or our perception of reality.
And by the way, to keep him solid and persisting, we are continually altering its as-is-ness. Or something like that. All I know is that that stone Buddha in my garden hasn't changed since I placed it there years ago. Perhaps if I really duplicated the statue and its message, he would bow serenely and as-is. Like if I was OT 7.
Not-Is-Ness
"Trying to put out of existence by postulate or force something which one knows, priorly (sic), exists. One is trying to talk against his own agreements and postulates with his new postulates, or is trying to spray down something with the force of other is-nesses in order to cause a cessation of the is-ness he objects to."
This sounds an awful lot like what goes on in an average Scientology org. Staff not-is'ing bogus orders and sketchy policy happens regularly.
For years, I not-is'ed tech and policy that didn't make sense, while at the same time, not-is'ing my own understanding—my own knowingness.
Last Words
This essay is as confusing and muddled as anything I've ever written. Hopefully, more enlightened readers will excuse my stupidity and shed light on the subject—or at least speak more eloquently
Not that anything is really real, anyway. This blog and all its replies are only an apparency (sic) of existence. And seriously, has anyone really seen Mike Rinder in the flesh and blood? Does the man really exist? Or is he merely a kind of Web-based, ethereal is-ness roaming around our agreed-upon reality?
The more I reread these definitions, the more confuseder (sic) I get.
Still not Declared,
Terra Cognita
P.S. If I don't as-is your comments that I don't agree with by viewing them exactly as they are "without any distortions or lies," I'll simply not-is them into oblivion.