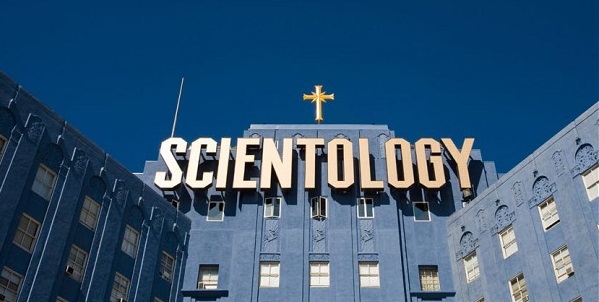 The next Terra Cognita essay that follows closely the last 2: The Condition of Liabilitiness and  Condition of Doubtfulness — Terra is injecting a little more humor into this one.  Though of course, satire is often mistaken for fact when it comes to the bubble of scientology.
See earlier Terra Cognita: The Mind, The Way To Happiness: Really? A Story, Auditing: a PC's Quest for the Holy Grail, The Knowledge Report, Integrity, The Almighty Stat, The Reg, The Horrors of Wordclearing, Why Scientologists Don't FSM, Respect, The Survival Rundown – The Latest Scam, Communication in Scientology… Or Not,  Am I Still A Thetan?,  To Be Or Not To Be,  An Evaluation of Scientology,  Fear: That Which Drives Scientology and Justification and Rationalization.
Nothing Stopping Us Now! Two New Conditions!
Breaking news! Scientology Supreme Leader, David Miscavige, has found another box in the far reaches of the closet containing TWO more Conditions! These previously undiscovered game-changers will officially be released at the first ever Golden Age of Admin event and are what will send Scientology skyrocketing to incredible new heights never before imagined, in the world, this lifetime, and blow you away, you betcha! These are the missing puzzle pieces this section of the universe has been waiting for and which has kept man enslaved. These conditions are guaranteed to blow the lid off of expansion!
In an unprecedented gesture of good will (some think he accidentally hit a wrong key on his laptop), DM has forwarded these two new Conditions to Mike Rinder. The first falls directly below the Condition of Confusion. The second sits just above the Condition of Power! Hold on to your wallets! In you're in for a swift ride! Here they are!!!
Condition of Death
It will be found that when a human a body stops fogging a mirror, its heart stops beating, and the needle no longer registers on the dial, a condition of Death exists.
The formula for the Condition of Death is just one step:
Find a new body.
Condition of Simon Bolivar
What a song it is to inherit a successful pair of steel-toed boots. There is nothing to it. Just step in the boots and start kicking your rivals to the curb.
Life is lived by lots of people. And if you lead, you must rule with an iron fist. If you have power, wield it or you sure won't have it long. When you have people, use them until they threaten your position and then get rid of them.
Never move off a point of power and never pay all your obligations. Always keep them wanting more. Abandoning power utterly is dangerous indeed.
The formula for the Condition of Simon Bolivar is:
The first law of a Condition of Simon Bolivar is to eliminate all opposition, imagined or real.
Assume the highest ranking position of that project, organization, or group to which you belong if not already attained.
Consolidate your control by assigning the remaining members of the group new posts, ensuring they're not fully hatted or so competent as to threaten your base of power.
Create new opposition and do everything possible to eliminate it.
Have those directly under you write up your hat and eliminate them.
Identify the group member most likely to succeed you and eliminate that person. Continue this step until all potential threats have been removed.
Post all wives, husbands, next of kin, and mistresses to Buffalo or Perth, whichever is farthest from your base of operation.
And lastly and most important, always push power in the direction of yourself.
L. Ron Hubbard
Founder
Still not Declared,
Terra Cognita