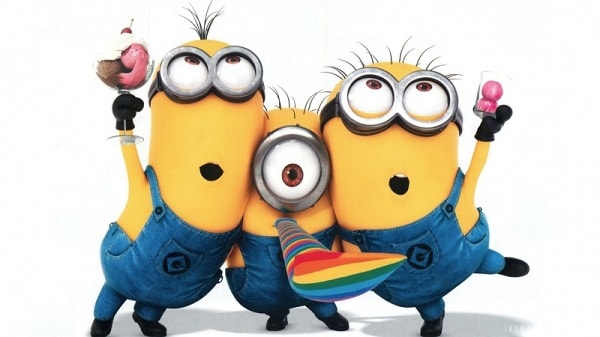 Free Ice Cream
Apparently George is George is a whale who supports this mission. He is like the Good Humor Man…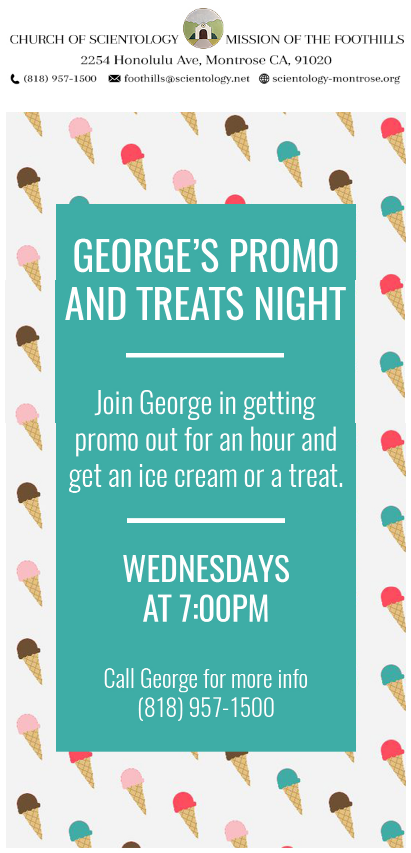 Really not looking good…
Bobby Wiggins is sadly not much of an advertisement for "OT VII Super Power Completion"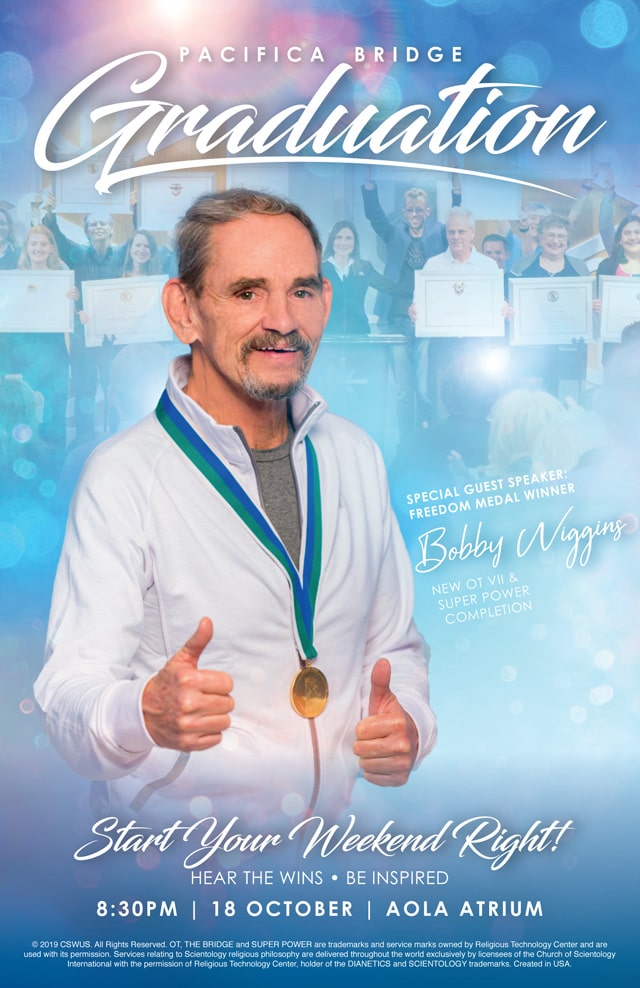 This their plaque?
They can't even get the first name right?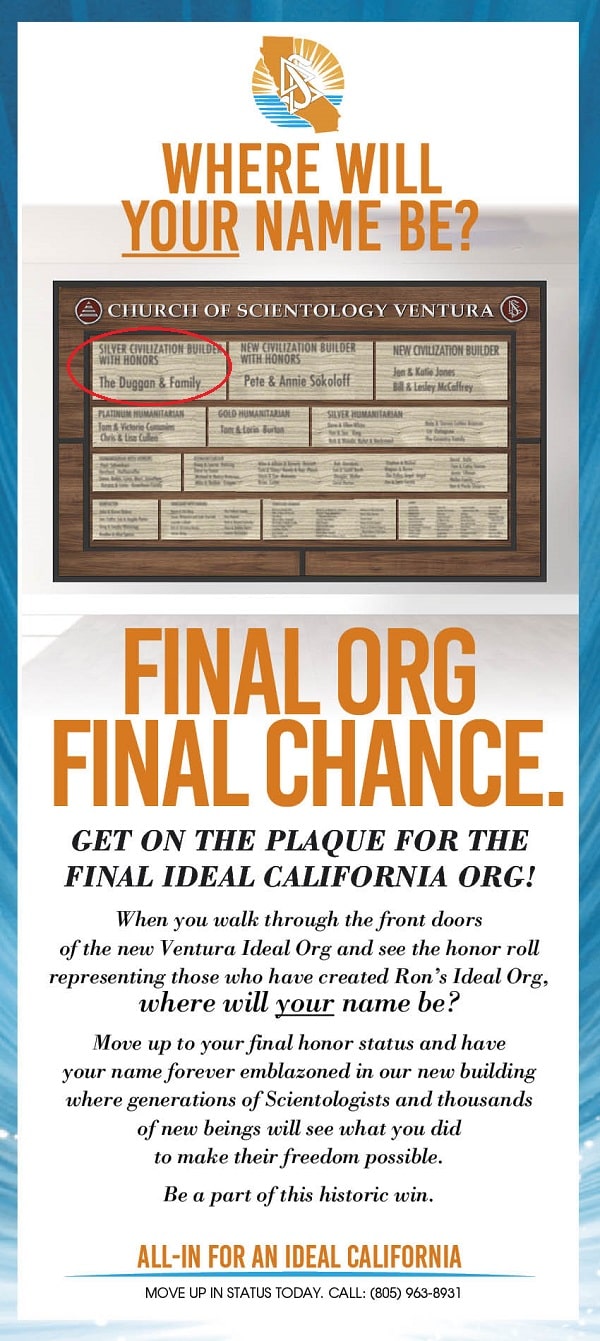 Such a terrible lie
And they put it out every year around this time.
Seriously? Now that's an offer you can't refuse…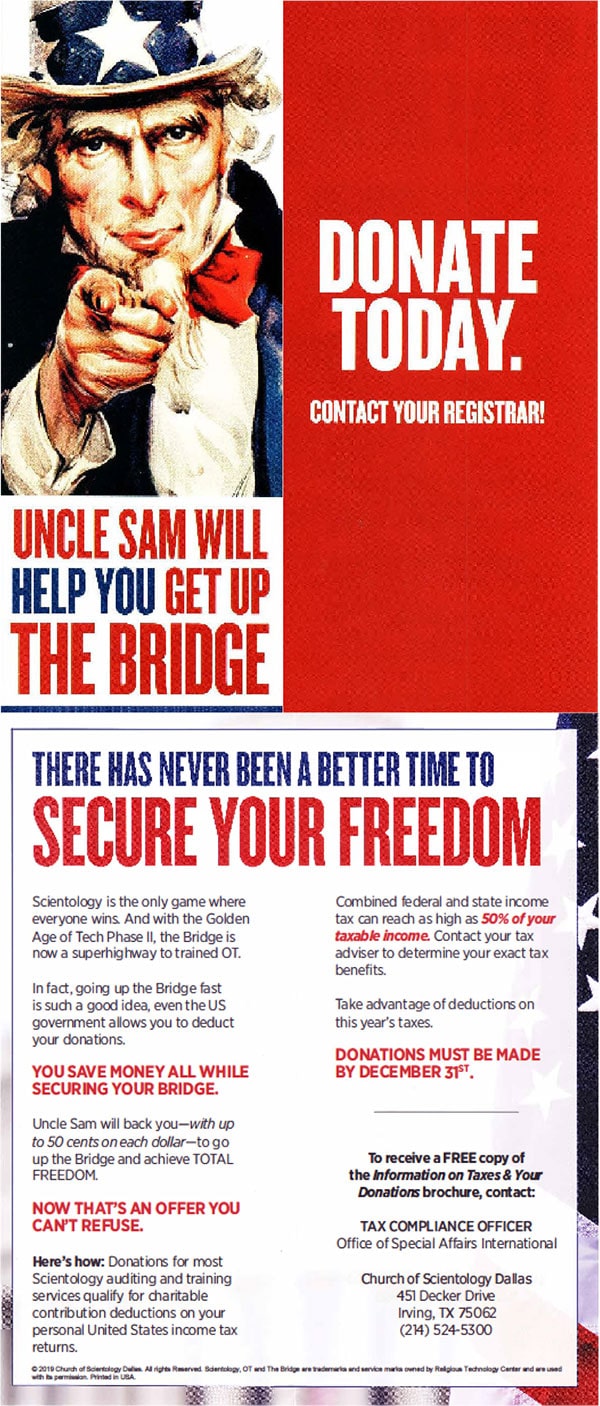 Worst photoshop ever
Looks like a cardboard cutout pasted onto the page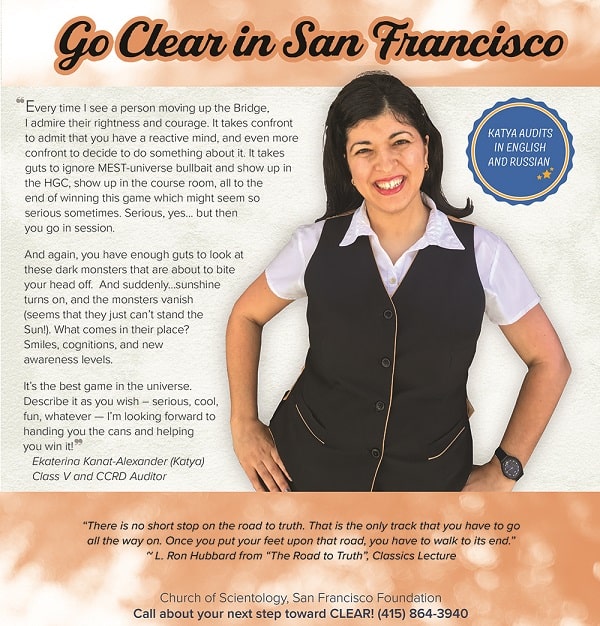 All new same old same old…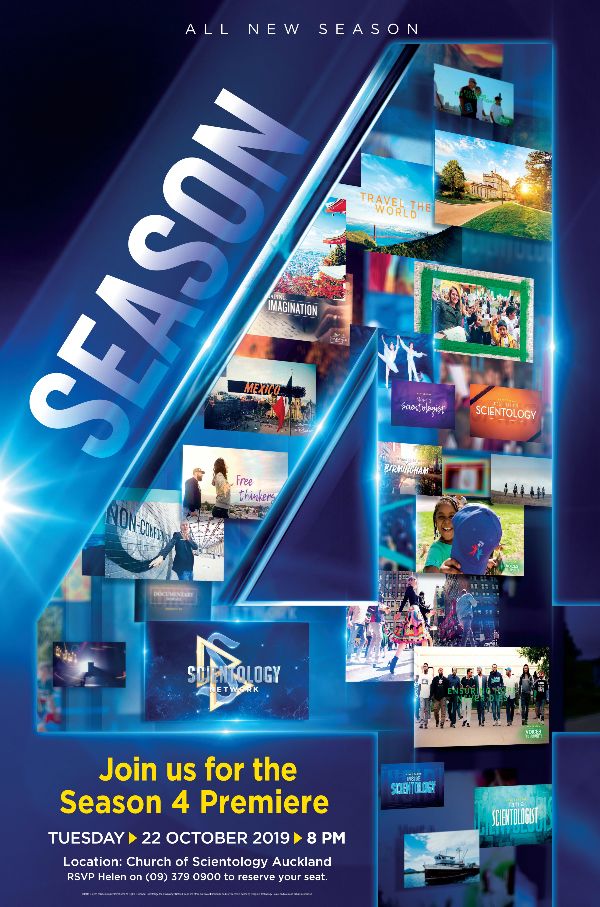 So desperate to get anyone to come…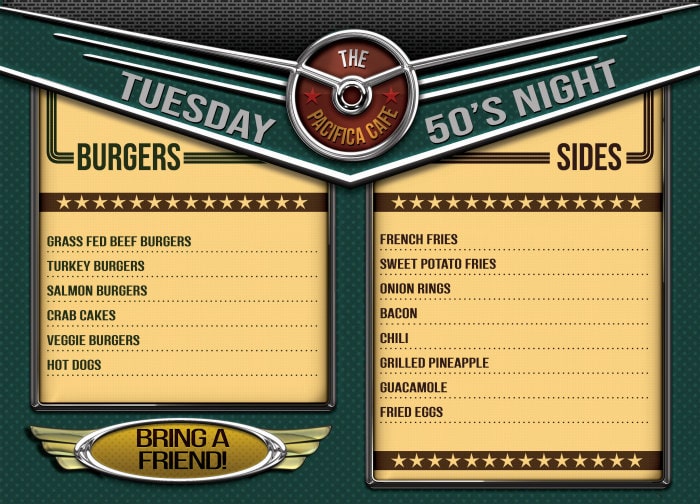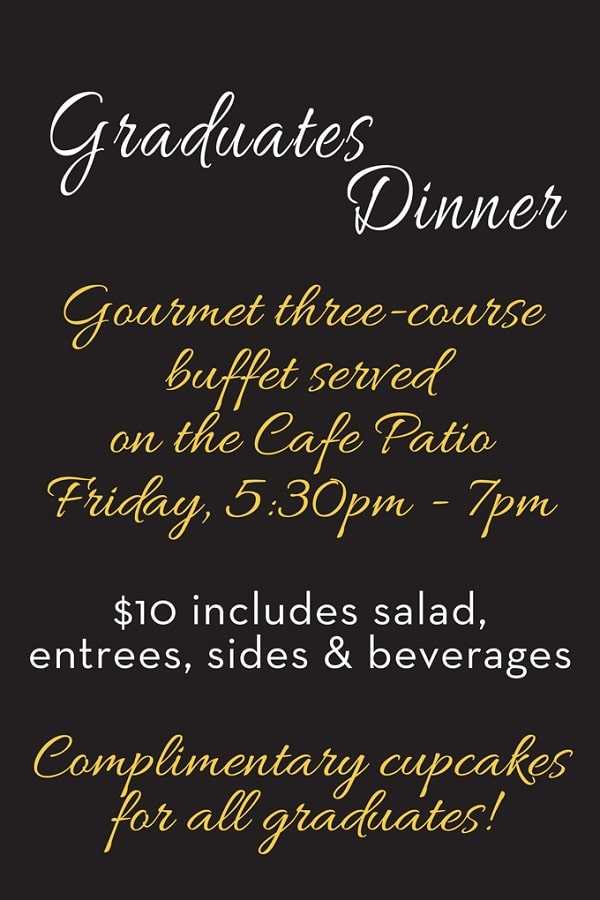 The "real" Chiefs?
They're serious?
Apparently these people are not from Kansas City or they would not dare send anything like this out…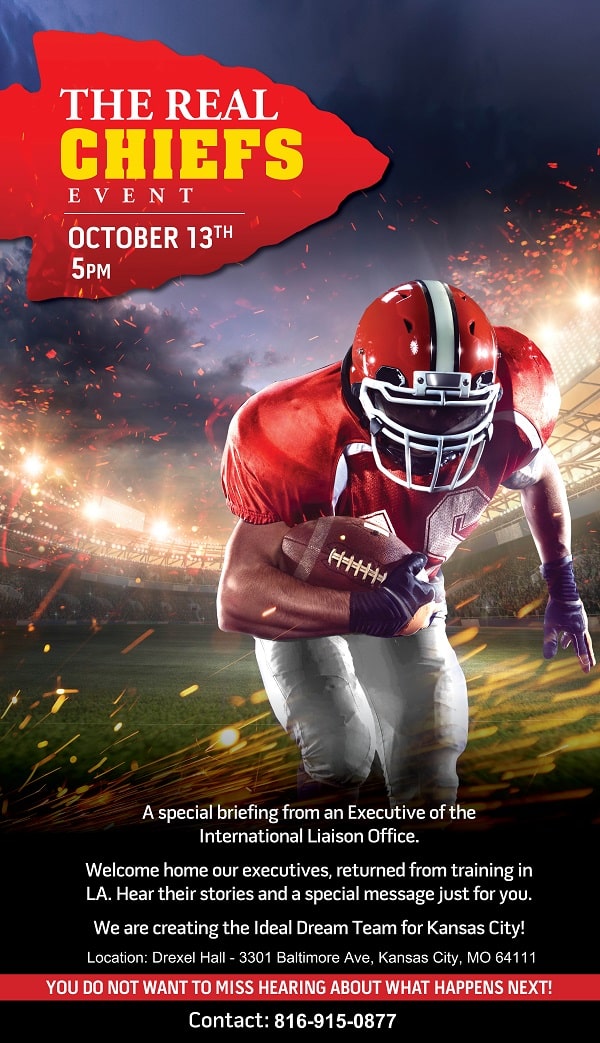 Concerts, burgers, 3 course "gourmet" buffets
They will literally try anything…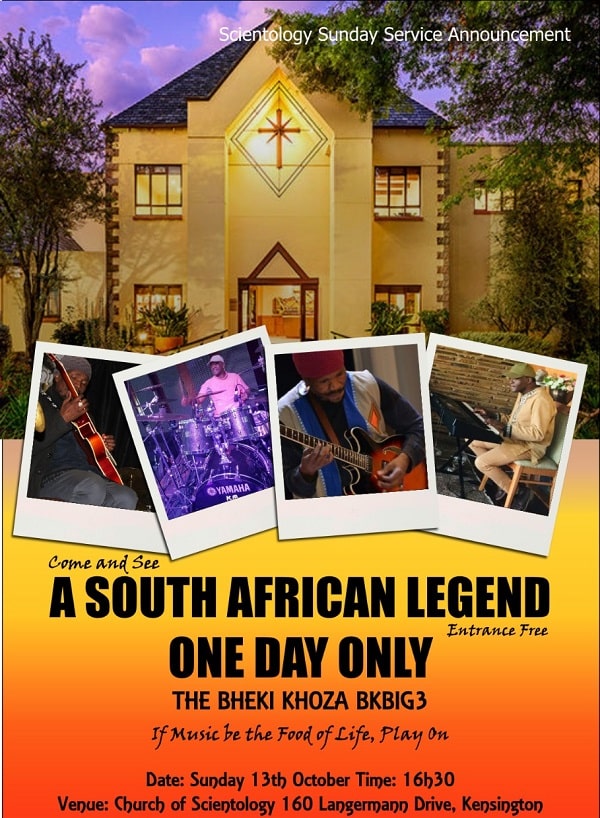 Old Mick finally put out to pasture…
Apparently there was nothing for him to do on the Freewinds any more. He has been in the Sea Org nearly 50 years.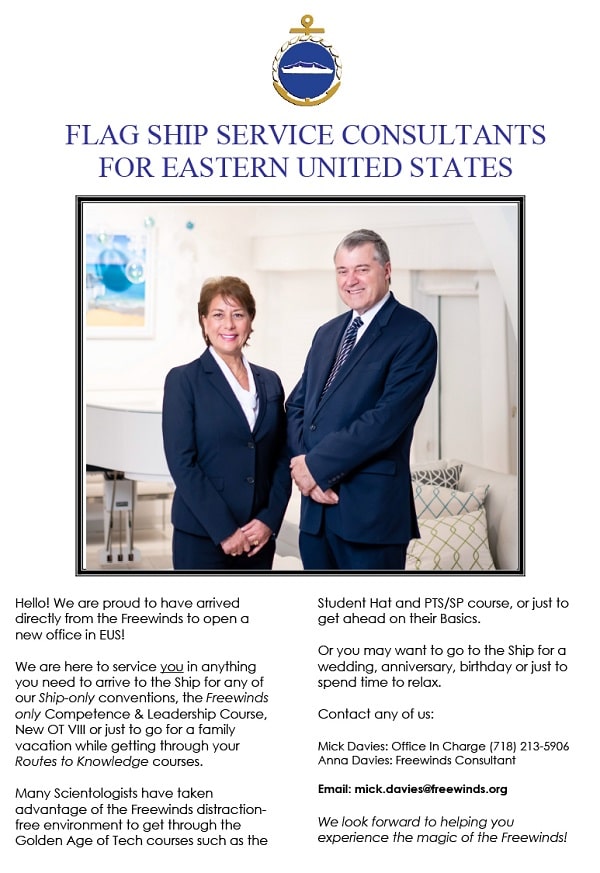 Wizarding Wonder?
The only real wonder is how much more money this is going to take before it ends?
The wizardry is escaping without being bankrupted.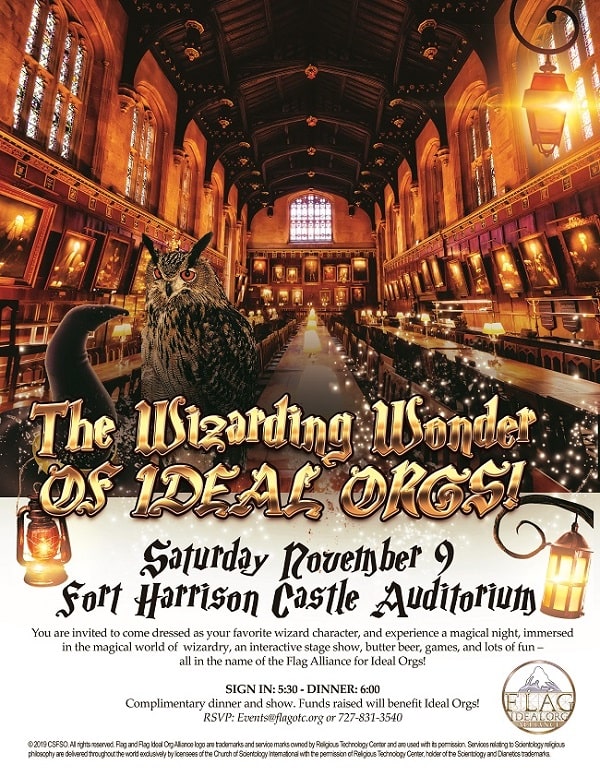 Scrounge in the garbage…
Somehow this is SOOO appropriate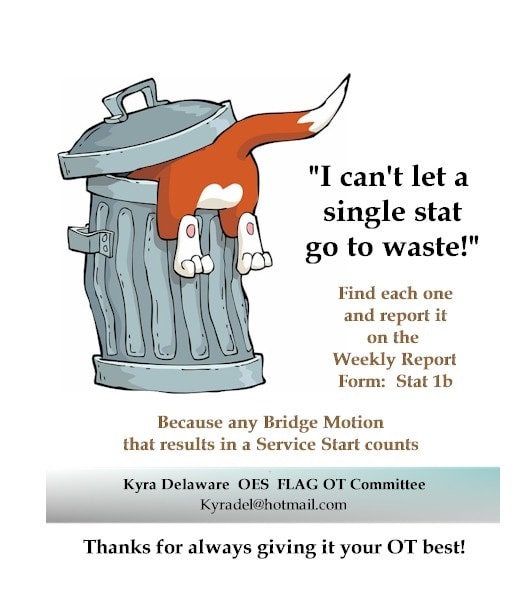 A celebrity speaker…
Who is so NOT a celebrity that we won't use their name.
But we do have a reptile zoo for Graduation… That is a new one.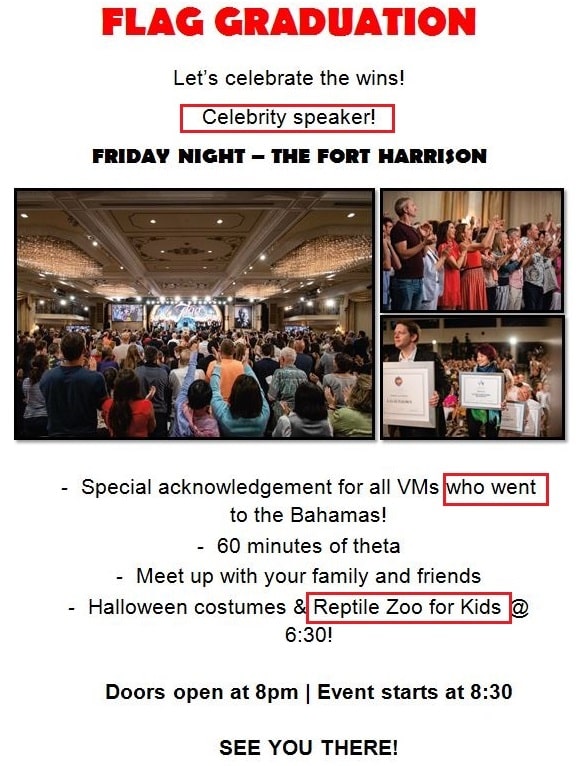 Blown away with specifics
"A lot of field activity" and "higher attendance."
And its from the Sea Org members stationed in Columbus to try to make this place "ideal"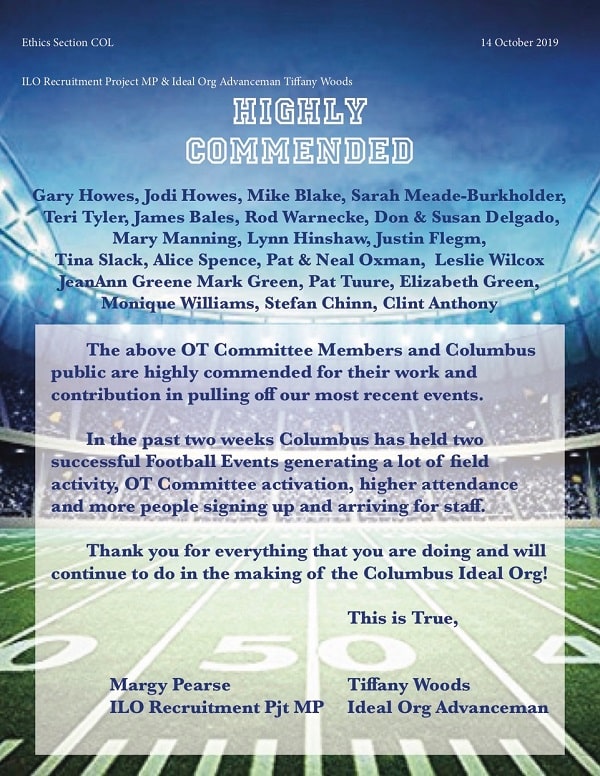 Does Dan York look like he is winning in life?
Not to me either.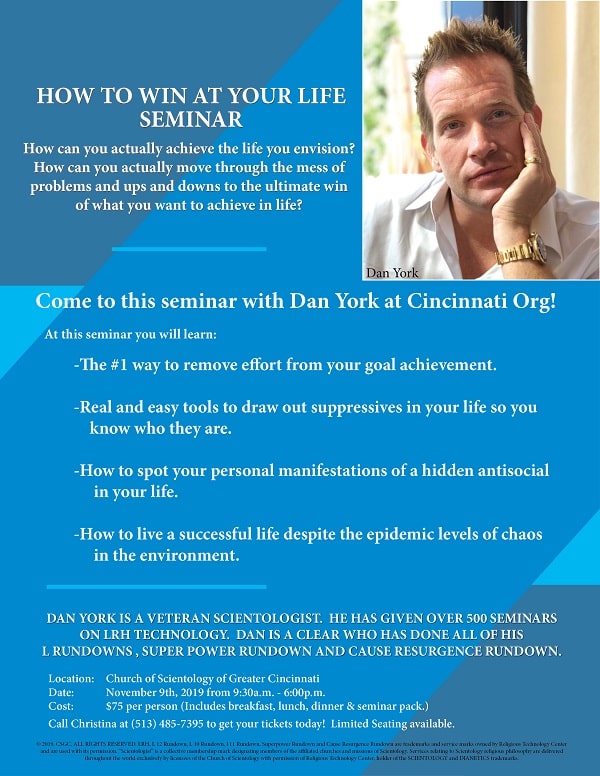 More camel droppings…
They think this makes any sense at all?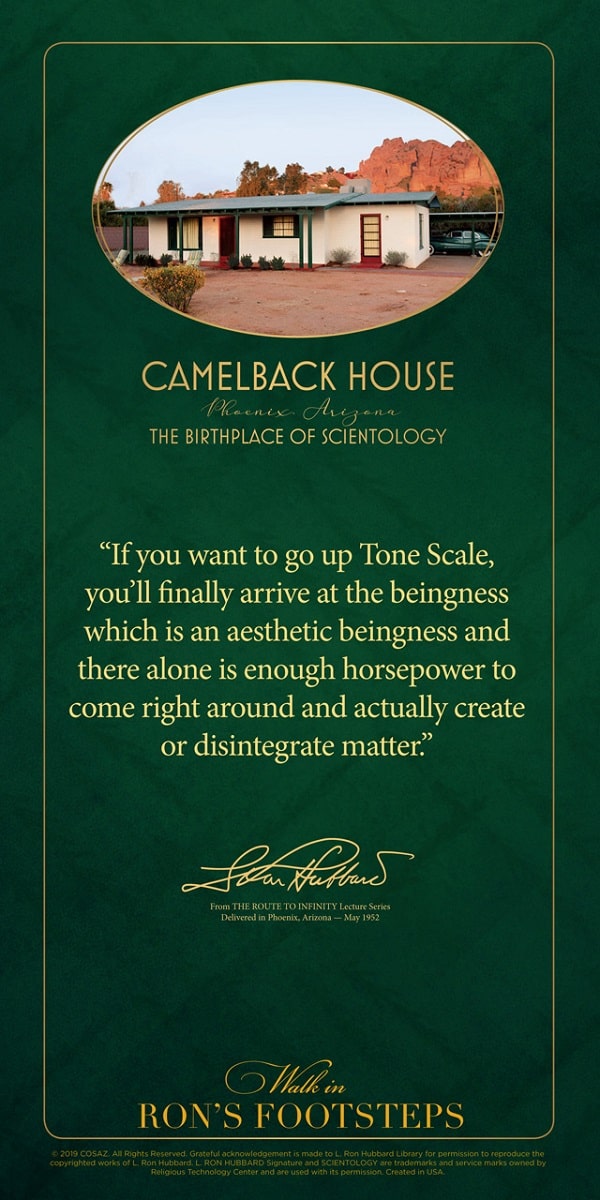 At least she looks better than Bobby Wiggins
But not as fun as Behki Khoza BKBIG3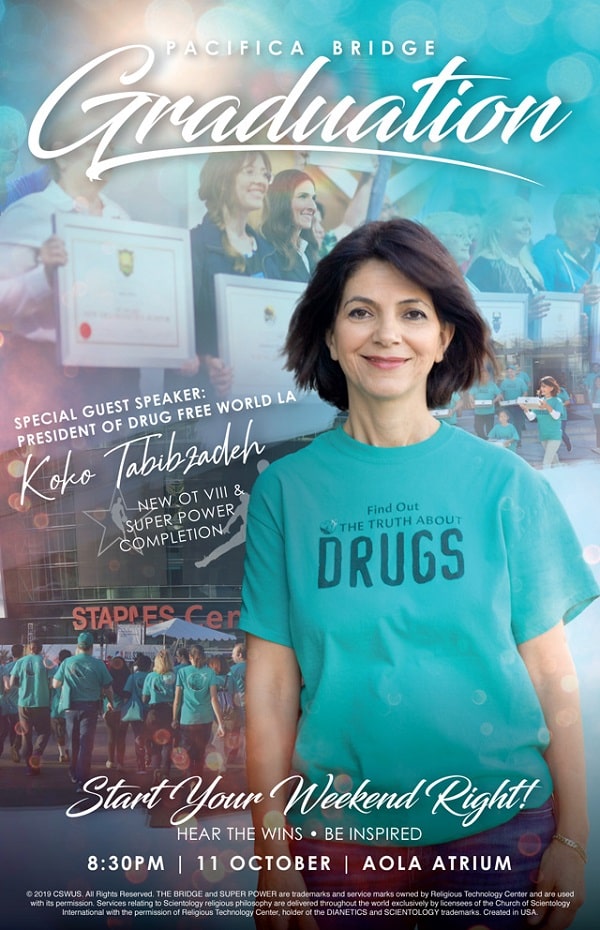 I can now take on the universe
I learned to tie knots, scrub the decks and row a lifeboat and I am "1000% better."
Did they also give you some Jamaican ganga?
What we need help with…
Apparently, everything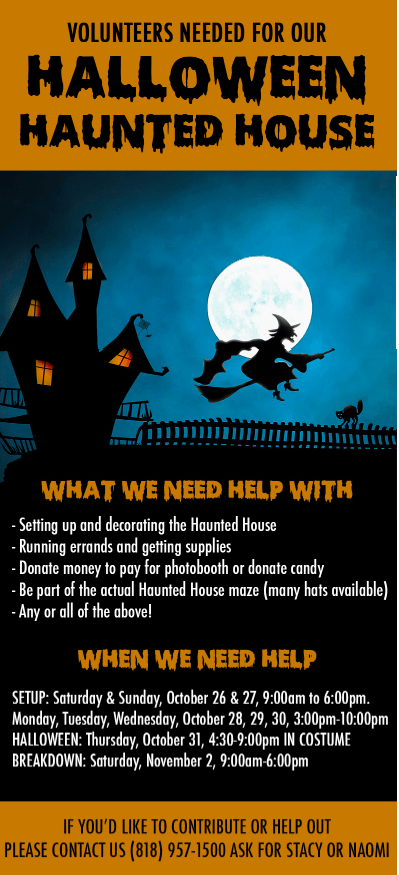 The Battle Creek Bomb(ing)ers
They ARE putting an ideal org there. They've had an empty building for a decade, but it is happening now.
Really.
Well, not really.
We just have to say that.
We can't say it's hopeless…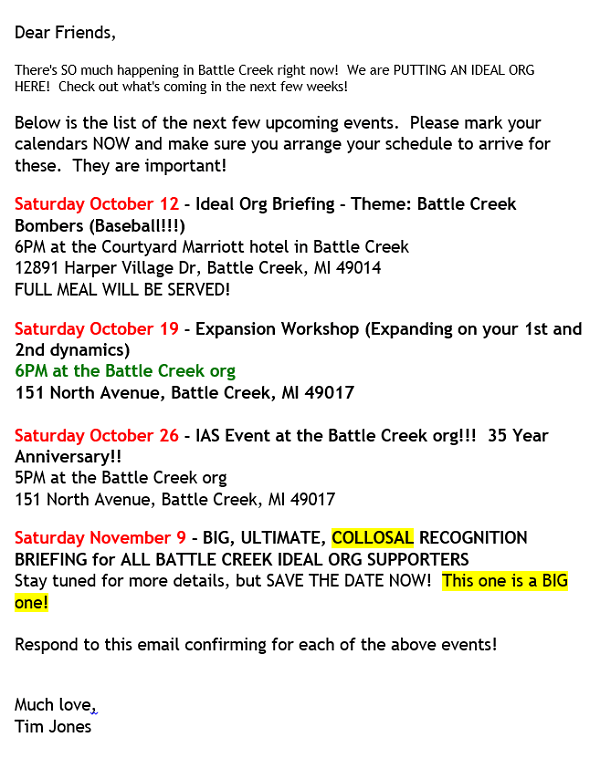 It really starts with you giving us your money
That is what the IAS is all about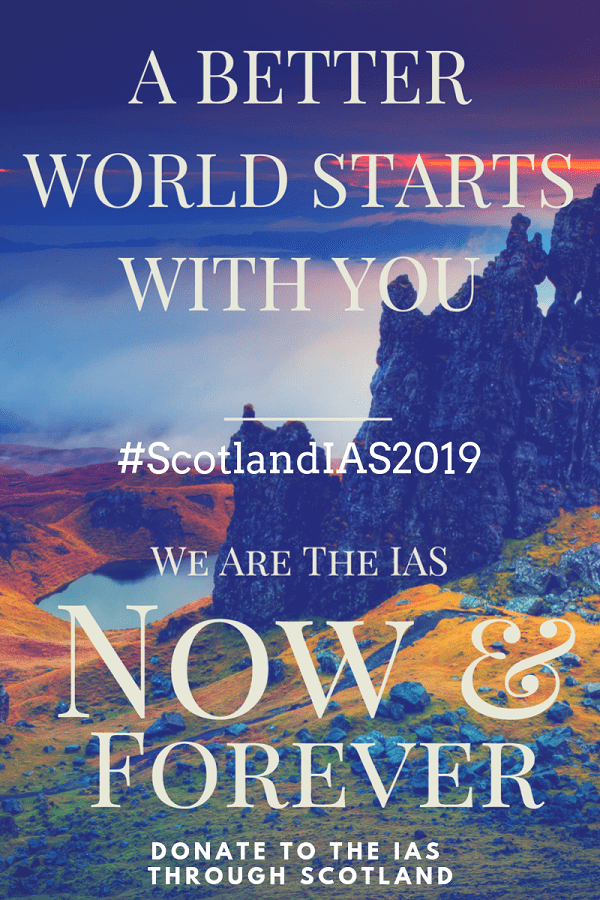 But how?
Buying buildings?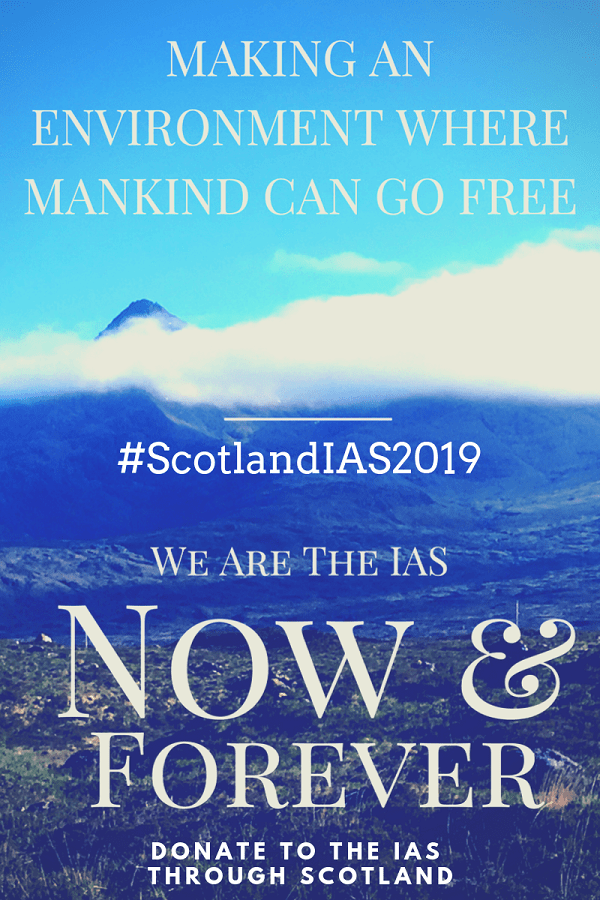 Now here's some bs
From a master….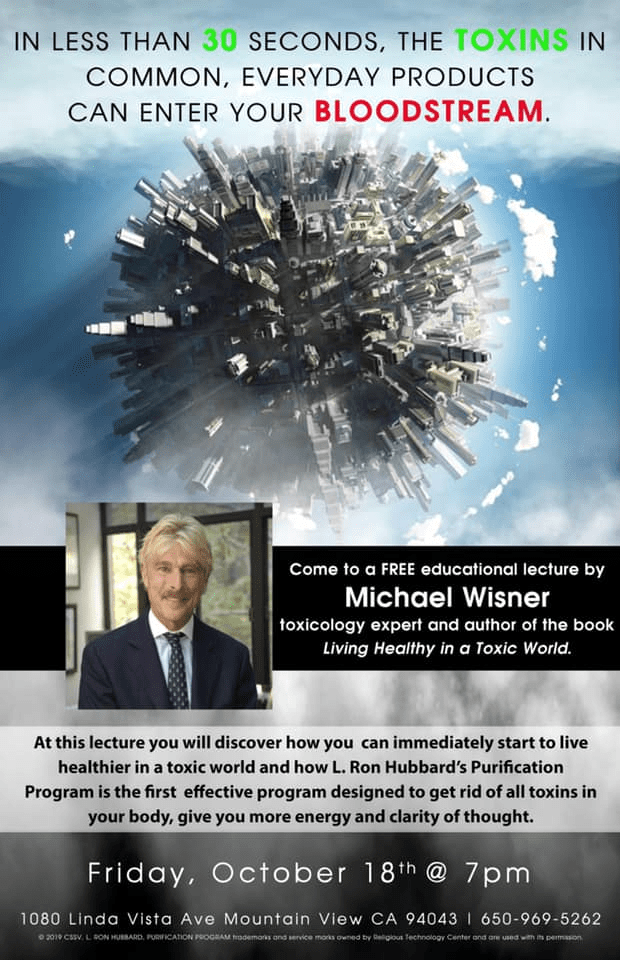 Fun time!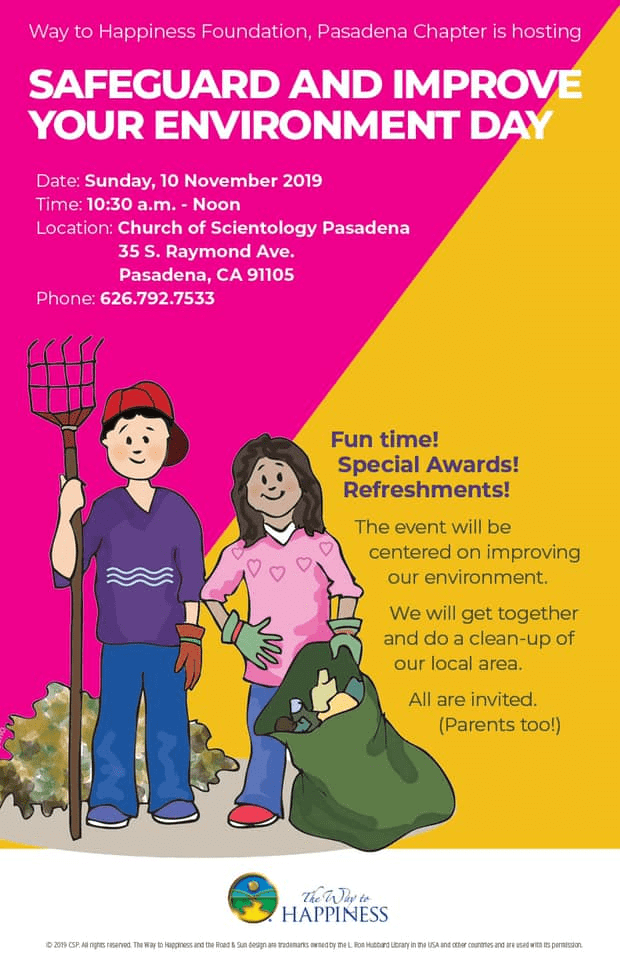 Festive celebration
It's day of the dead. Of course it's a reason for scientology to celebrate?
Dont forget, they have face painting!
Anything to get anyone to come in for any reason…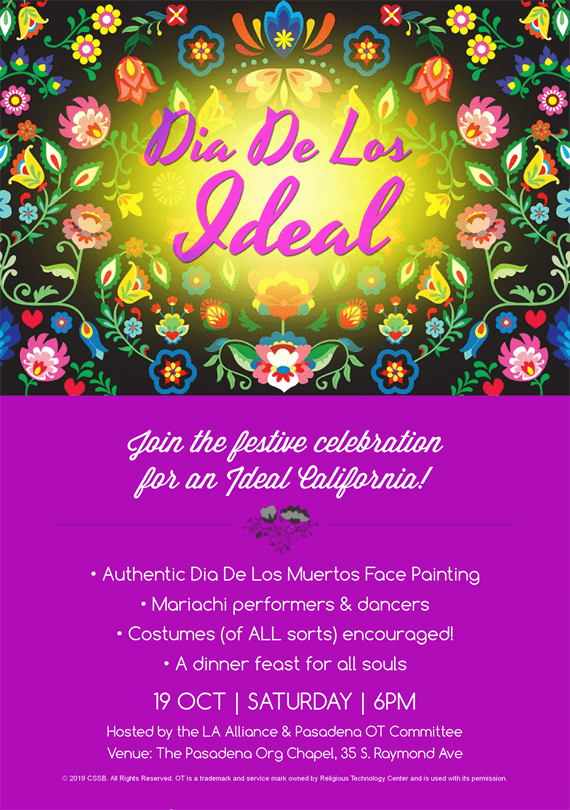 The Pasadena gray hairs found a kid…
Stuck her front and center.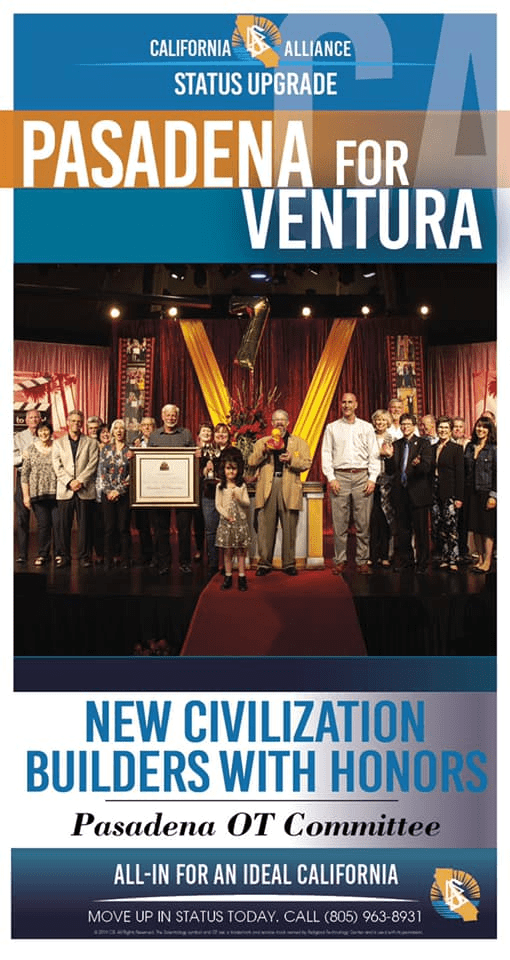 Long Island?
Seriously? NOTHING has happened here for decades.
New Haven has had a building for a decade and done nothing.
But like Battle Creek, it's going to happen now.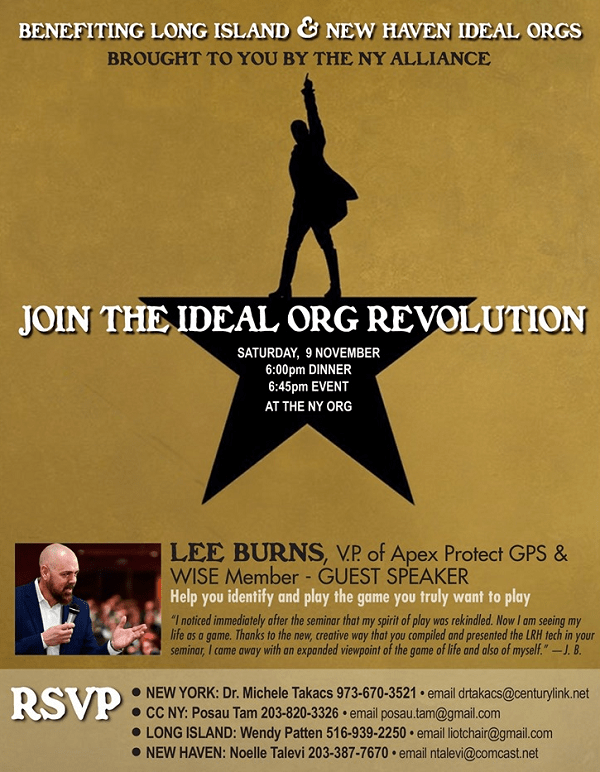 5 years since they were taken over by the Sea Org and became the "model" for nobody
They still haven't cleared their block, let alone neighborhood…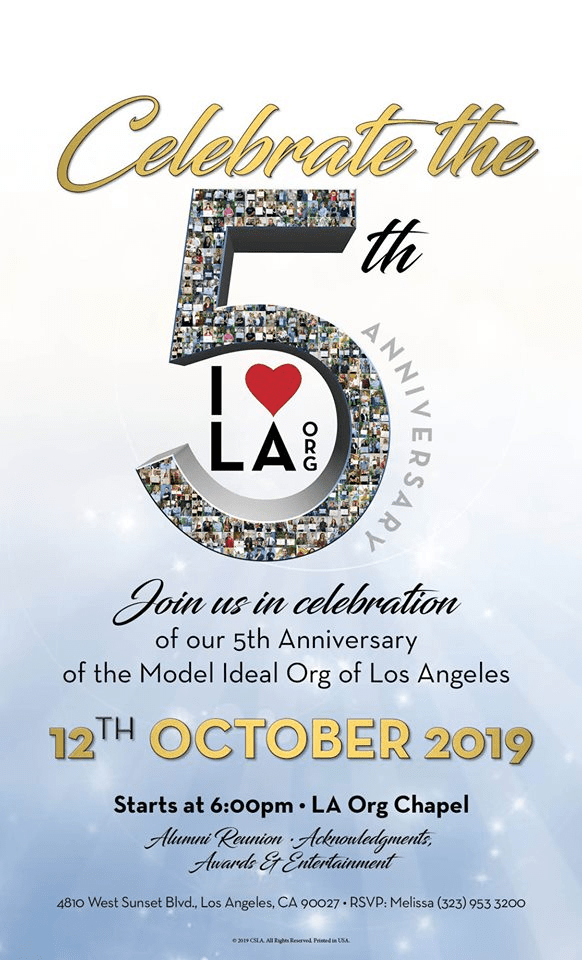 I guess they had to get to Hawaii eventually
That and Albuquerque the two traditionally small and failed orgs in WUS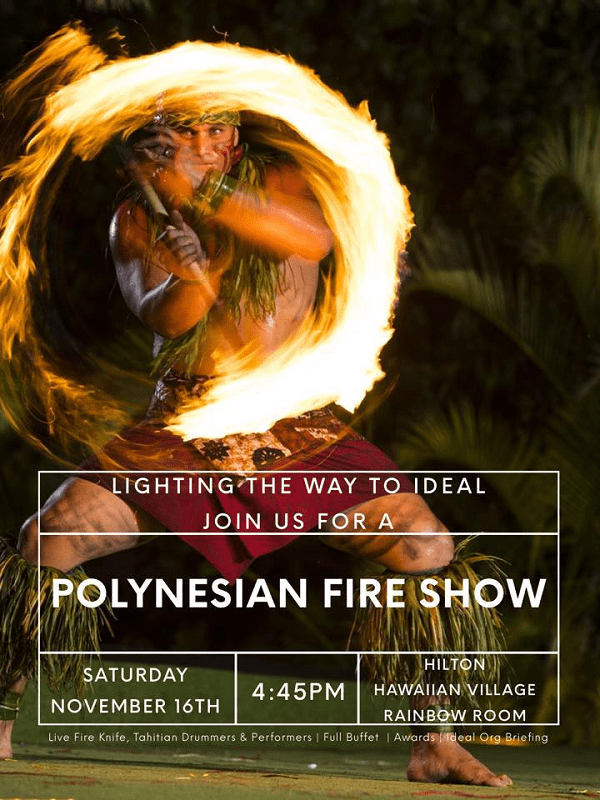 What is this magic kick about?
Now it's the "history" of magic? Going to learn about Houdini? Hubbard's Chinese rope trick?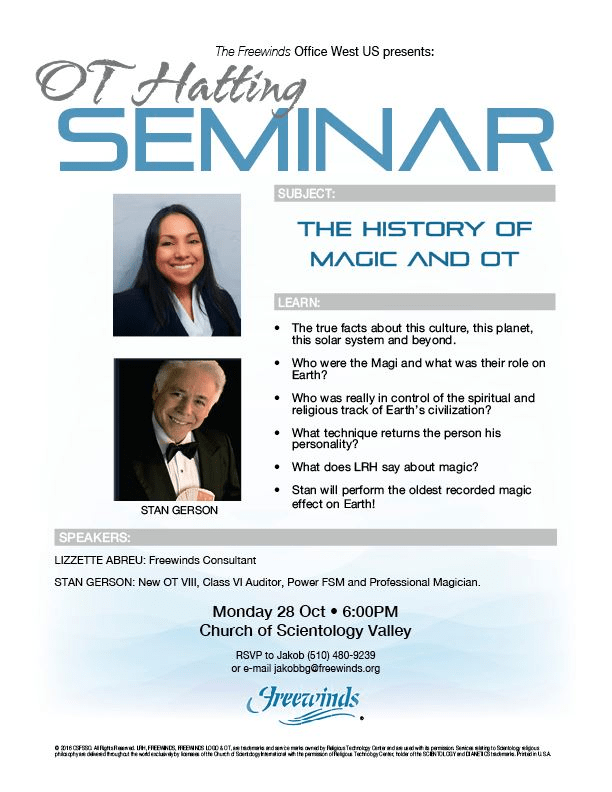 Absolutely Classic
"It all happened one year ago today."
Attention — see below for change of date???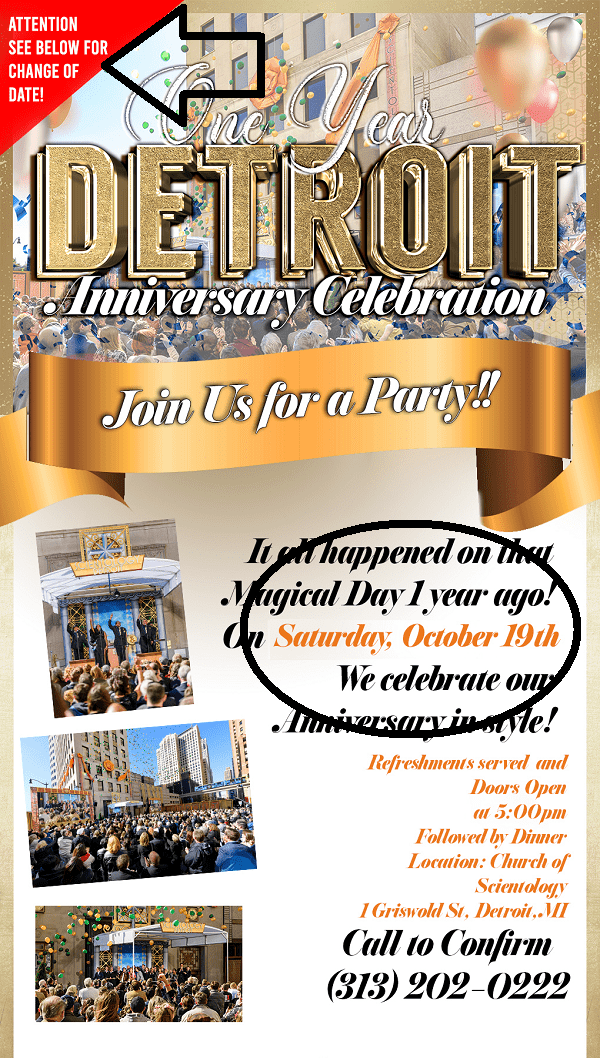 They're DONE with their fundraising…
Yeah, that was last week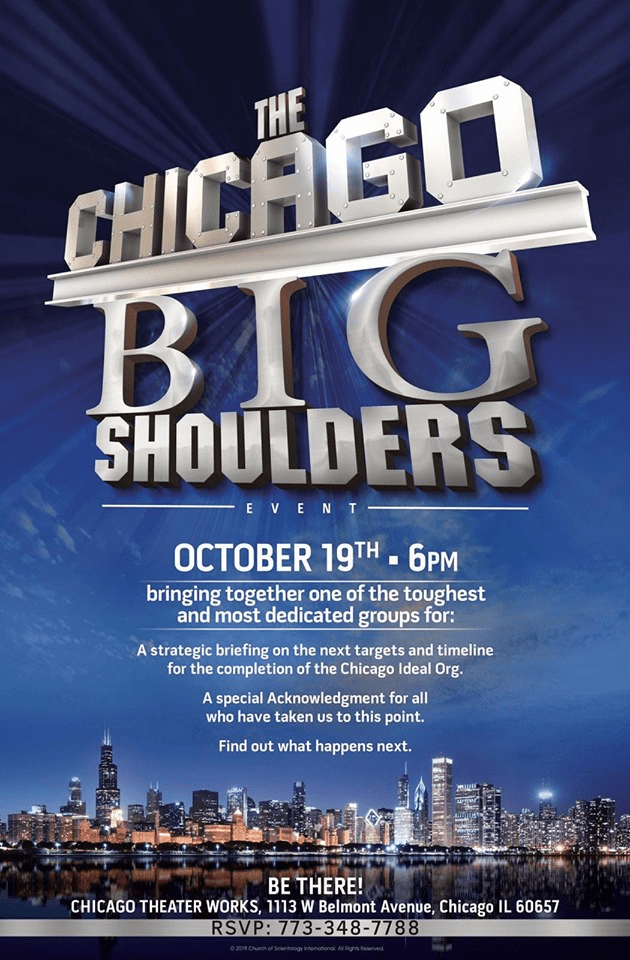 Less is not more…
I don't even know what this means?