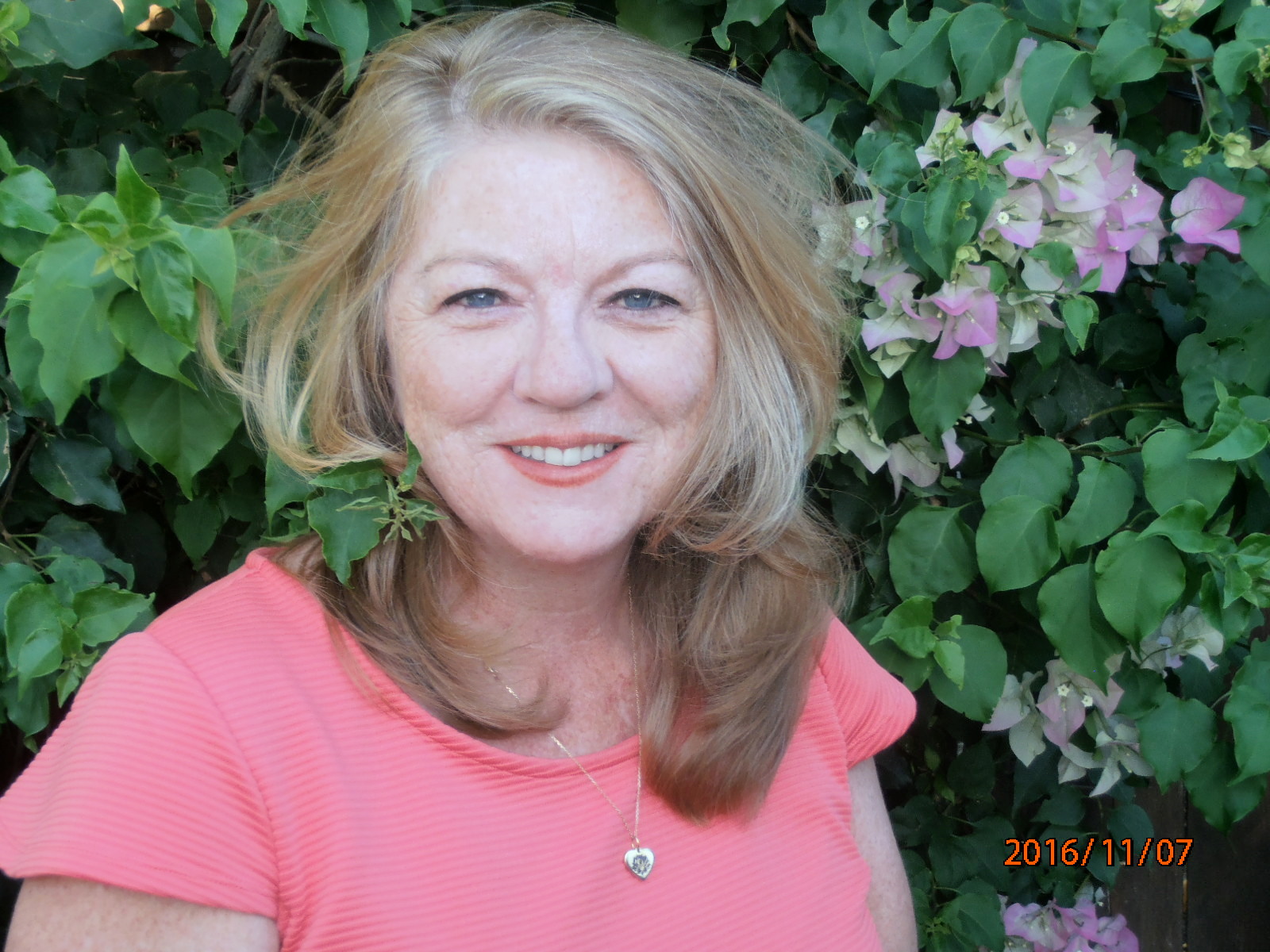 LOIS REISDORF – PART 7 – FINAL
IF YOU HAVE NOT YET READ MY EARLIER PARTS, PLEASE READ THEM FIRST. I have written my stories to people who are Scientologists and ex-Scientologists, so if you are new to Mike Rinder's Blog and have never been involved in scientology, you may have a hard time understanding my stories.
The earlier parts are here:
The Lois Reisdorf Story: Part 1
Lois Reisdorf – Part 2 LRH on the Apollo 
Lois Reisdorf – Part 3 LRH Moves to the US
Lois Reisdorf Part 6 – Rise of David Miscavige
In about August 1981 Dede Reisdorf Voegeding had been removed from her position as CO CMO INT and was doing manual labor. This is described in Part 6. Her sister Gale Reisdorf Irwin who had been the deputy CO CMO INT (mainly dealing with "internal" CMO matters), was now made CO, which also included holding the position of Chairman of WDC.  Gale did not receive a "hat turnover" for this new position, and was now responsible for all of International Management of Scn.  From August to December of 1982 – the atmosphere at Int (Gold in Hemet, CA) was unbelievable, Gale was feeling very overwhelmed by all her responsibilities. This is the period of time I thought I was living in some alternate universe. The stress level was palpable amongst all of us. I lost a lot of weight as I could not eat; I was just a nervous wreck. David Miscavige (DM) was acting out of control and no-one really knew what was going on.
Gale was finding it incredibly hard to deal with her two posts while also attending secret meetings with Pat Broeker that would go for hours at any hour of the day or night. Usually Gale and DM would drive to a payphone to make the connection and then wait for Pat. They would meet at a fancy restaurant near LAX airport. Pat and DM mainly chatted about nothing important. Gale therefore decided that it was better for her to just focus on church management and for DM to deal with Pat. DM then started going on his own to meet with Pat. This is when things started going downhill for Gale.
As WDC, we started receiving "orders" which were apparently from LRH wanting to know about the International statistics and what was happening in the church. We had no way to know for sure if these orders were coming from LRH or from Pat as there were no signatures, but we assumed they were coming from LRH. Each WDC member then started preparing reports for LRH to read about each sector of the church – for instance – one person would do a report on the stats for Europe, or Africa, or Flag Service Org. Taking into account LRH had had no info on what had been happening for more than a year.
To backtrack a bit – earlier in 1980 DM experienced a very bad asthma attack, so serious that he had to go to the hospital. We were all very concerned about him at the time, it was bad. When he came out of the hospital he told Gale and Paul Grady (who was holding the position of Medical Officer for the CMO) that he had this realization that "Power is assumed". At the time they thought nothing of this, maybe a result of medication… but this would later become very significant to future events.
Gale had effectively turned over her only "comm line" to LRH via Pat. This was the perfect opportunity for DM to fully take over. That is why it is so important for Pat Broeker to come forward and spill the beans on this time and his relationship with DM. If LRH's ONLY way to get any sort of communication about the church was from these two, who knows what was told to LRH. It would be so easy to tell lies about the people who had been the closest to LRH – Mary Sue and all his messengers — and paint them in the worst light. On top of that, LRH not doing well physically and was in a paranoid state in "hiding."  When one looks back on this, it was the perfect opportunity for a psychopath to take over. LRH no longer trusted those who had been the closest to him, in fact, he came to think we were trying to ruin scientology. Yet all of us had been kids when we joined, we had been born into Scientology and had Scn parents, we were totally dedicated and loyal to LRH. None of us had any "outside influences", we lived in a bubble.
Due to the fact that DM was now answerable to nobody, and began ordering people around and acting as though he was running things, Gale asked David Mayo (Snr CS International) to sec-check DM. DM refused and in fact tackled Gale and pushed her into filing cabinets. She knew immediately that her conclusions about what was going on were correct. She immediately tried to set-up a meeting with Pat Broeker, but this involved going to a certain pay phone booth in Riverside. She got in a car and went. But as she got to the phone booth, DM and his "gang" arrived and took a tire iron and destroyed the pay phone. They got Gale into the windowless van. There were 6 people, loyal to DM, and they accused her of mutiny and repeatedly berated her all the way back to Int.
When they arrived back they stripped her of her job, accused her of mutiny and she was put on manual labor, while awaiting a committee of evidence (like a trial).
Why would DM be so paranoid about what Gale might say to Pat? And why would he be so violently opposed to having a sec check if he was not hiding something? When I look back on this period, now, it becomes quite clear that he feared that his lies to LRH via Pat would be disclosed.  He had helped make LRH even more paranoid. If one analyzes this it become quite clear that he had been led to believe that MSH and the messengers not with Miscavige were betraying him!  Communication from LRH after this time period became increasingly paranoid with a lot of discussion about "outside influences". As though those closest to LRH were being influenced by outside forces??!!
Gale and I were separately comm-eved and found guilty of all charges even though she pled not guilty to all charges. When the committee told her that she was guilty she stormed out of the office yelling that they can all go  f… themselves. Her and her husband Steve Irwin wanted to leave the Sea Org immediately.  I was removed from my position as Chief Officer CMO Int and my WDC post. Gale, Dede and I were told we were being sent to Flag in Clearwater to scrub floors as "Public Cleaners." Gale and Steve wanted to leave but Gary and I talked them out of it.
We now had to pack up our lives and get to Clearwater, but the added thing was that our husbands were being sent with us. Dede and Peter Voegeding, Gale and Steve Irwin and Gary & I had to drive ourselves from Gilman Hot Springs, CA to Clearwater, Florida. As a family we had a little car which Gary's dad had given to his 3 kids. We also had a JAR TRAN truck with all our belongings, our small car and then lo and behold, we were being sent with a guard as well . This was Wick Allcock who had to follow us and make sure we did not "run". I wish we had just blown at this point, it would have been so easy, but no, we were being good little SO members…….
We arrived in CW between Xmas and New Year's Eve in December of 1981. I remember pulling into the parking lot of the West Coast Building where the CMO CW was, and seeing all the faces looking out the windows. The "crims" had arrived to scrub floors.
The 6 of us were sent to the Fort Harrison where we had the lovely job of "clearing out" the FH garage. We got busy working on this and after a couple of weeks; our husbands were put onto actual jobs in the hotel. It was now just the 3 girls working our asses off cleaning out the garage and also working on cleaning out huge freezers. Dede had previously gotten a truck driver's license, so we had to truck garbage out of the FH garage to the big municipal dump. With Dede driving the truck we would go to the dump and then haul everything out of the truck. It must have been quite a sight for the men at the dump to see 3 young girls hauling garbage out of a truck. On the way back to the FH we would stop and buy an ice-cream. We actually had a pretty fun time and it sure was more palatable than dealing with the tension back at Int.
We lived at the Grey Moss Inn (we called it the Grey Mass Inn) which was across the road from the FH and it was still being run as an old-age home.  The church rented the top floor as crew berthing. It was an old, rotten, building filled with old, dying people. Ugghhh it was disgusting and full of cockroaches. This building was eventually bought by the church, torn down and is now where the Super Power building stands.
Within about a month or so of being at Flag, we were ordered to apologize to all the FSO crew for "what we had done to their Org." At the time we had no idea what we had apparently done to them, but now we stood up in front of all the crew and gave this apology speech. Dede and Gale refused to talk, so I did the talking. I am sure some old-timers from that time period will remember this. Because I had spent quite a bit of time in CW on mission, a lot of the crew and even some public knew me, but did not know Gale & Dede (other than if they had known them on the Apollo). It was one of the most humiliating experiences in all my years in the SO.
Later the 3 of us were assigned as maids at the hotel, waitresses in the restaurant, dishwashers etc.
In the spring of 1982 Gale & Dede were ordered on a plane to LA, to report to the PAC base. At the time we thought that maybe this was a good thing and that LRH realized that he made a mistake with us. But no, it was only to get worse for them.  But one clue is that they had a guard with them, Karl Whitcher. They were immediately housed in a large shower/bathroom under 24 hour guard (in the big blue building) and they went through gang bang sec-checking — being yelled at continuously and questioned whether or not they were working for the CIA/FBI or whoever!  They were guarded by new recruits who always ended up liking Dede & Gale, because they are actually very nice people. The "guards" had to be changed constantly as they would become too "friendly" towards them.  At the time they both smoked and would take a couple of drags and then put out the cigarette to save it as they had no money to buy any. This was the start of what was to become something "normal" in the SO, BUT for them, they had never experienced anything so disgusting in the 10-11 years they had spent in the SO, none of us had.
Gale & Dede were told they were beneath the RPF and weren't allowed study time and were not paid anything. They worked from early morning till 11 at night doing physical labor.
Gale, immediately upon arrival in LA saw what was happening and called her husband Steve and told him she wanted to route out.  He agreed and started the routing form at CW and she "started" it in LA. For her it took three months of nothing happening.  She tried to prevent being declared by leaving "correctly."  Then after many group sec checks and repeated visits from DM and his henchmen asking if they had thought of any more O/Ws or crimes, they were awoken in the middle of the night and handed their declare orders.  Steve had successfully routed out of CW and happened to be in LA when the Declares were issued so they packed whatever belongings they had and drove to his parents' house in San Diego.
One has to understand that at the time, being declared an SP was the absolute worst thing that could happen. I had never known ONE person who was declared an SP. They were the first in the "new era".
Dede's husband Peter was still at the Fort Harrison and had not left, so she moved to Clearwater to wait for him to finish "routing out." But he never left and they ended up getting divorced.  While she was living in Clearwater, near the Fort Harrison, Peter, Gary and I would occasionally make clandestine visits to her.
The SP Declare orders on Gale and Dede were issued to all of Scientology . When I read them, I actually threw up as I was so disgusted. There was mention of Dede working for the CIA even. It was just horrific and included her case data. I had never experienced or seen such horrific ethics actions taken and on top of that such lies. Dede joined the SO at 13 and her parents had been in Scientology before she was born. It was just ridiculous what the declare order said.
However, I do realize that people experienced way worse than this in the decades to come, so when you look at it from that viewpoint, what we went through was nothing compared to others. But the point is, we were the first.
After Gale & Dede left for LA, I continued to work as a maid and as a waitress in the Hourglass restaurant. Gary had his post in Div 3 of the Public Estates Org and he was the Maître D of the Hourglass during meals. We were fortunate enough and well-liked by the chef, that instead of eating rice and beans like the rest of the crew, we ate the restaurant food…   Hahaha….
I was a good maid and waitress, my stats were really up and Laurie Englehart was the CO of the estate org. She really thought I was a gem in her org. I was promoted to Maids in Charge and the stats kept on going up. I wrote in a letter that I was in power.
I turned 22 in April of 1982 and luckily for me, my Mom was at Flag receiving auditing and I was able to spend my 22nd birthday with her.
One night in the summer of 1982 Gary and I were told to report to the CO CMO CW in a different building. While we were walking over there I was pretty sure that because I was being "good", had high stats, was on the Key to Life course and just generally doing well, that I was going to be called back to Int. To my surprise when I went into the CO's office there was a pregnant Laurie Englehart crying (she was the CO of the hotel), my heart sunk. The CO CMO told me that I had been declared an SP but instead of being kicked out immediately, I would be able to go onto the RPF and work through my A-E steps and could stay in the SO but the caveat was that I could NEVER be an executive ever again, I was basically always going to be scrubbing floors, or I could leave. The declare order said something on the order of me being a Nazi – in the sense that I carried out orders even though I knew they were wrong… WTF!!! It was such bullshit.
I chose to leave; this was the moment I realized I had been betrayed. I had dedicated my life to LRH and Scn from the time I was 13 years old and this was how it was going to end. With nothing! BUT, my WHOLE family was involved in Scn. I had two sisters at Int; my parents were now running the Joburg North Org in South Africa; my younger siblings were still kids but they were in Scientology and my husband was not in trouble and was being very successful on his post at Flag. But there was NO way I was going to continue this charade. I was done. I got through my leaving security check and the routing form and actually completed my steps A and B while on the RPF to leave. This only took about a week.
Gary organized for me to go to his parents in Texas while I waited for him. I called my mother from a pay phone to South Africa and told her with lots of tears flowing, what had happened. She must have been shocked to her core. But, she told me to come home to SA; they would arrange a ticket for me. But I decided to go to Texas to wait for Gary. It took a couple of months for Gary to get free and he then joined me in Texas. We got small jobs and lived with his parents.
My Mom was still trying to get me to come to SA, so in February of 1983 Gary and I left the US and went to South Africa. We were now both declared and my family were all in and running the biggest Org in South Africa. We lived with them for a few months while we got ourselves jobs and started working on our A-E steps.  I have kept a folder all this time of all the letters that I wrote to the Int Justice Chief asking for a comm-ev, but it was never approved. I was told I had to do the A-E steps first. I kept copies of all my A-E steps, and even have a policy letter in the file. I have not looked at this folder in more than 30 years so luckily I have it and it has helped me remember all that went on.
I received approval from IJC to go into the Org to do Step D which is to start doing Scientology courses. My bill had also been paid (Step C) – so I was almost done with my A-E steps and still living with my parents. I was doing everything with the approval of IJC. I have his approval letters.  I then got all my A-E steps done and submitted the whole package to the Int Justice Chief and then this telex came down the lines from Marc Yager who was now the CO CMO Int. But during this time-period and prior, disconnection had been cancelled (in 1968) so it was "understood" by most Scientologists at the time if someone was declared and you were still connected to them, the worst thing that happened is that you could not get any further training or auditing until the SP person was handled and done with their A-E.  But remember, SP Declares was something that was NOT standard operating procedure.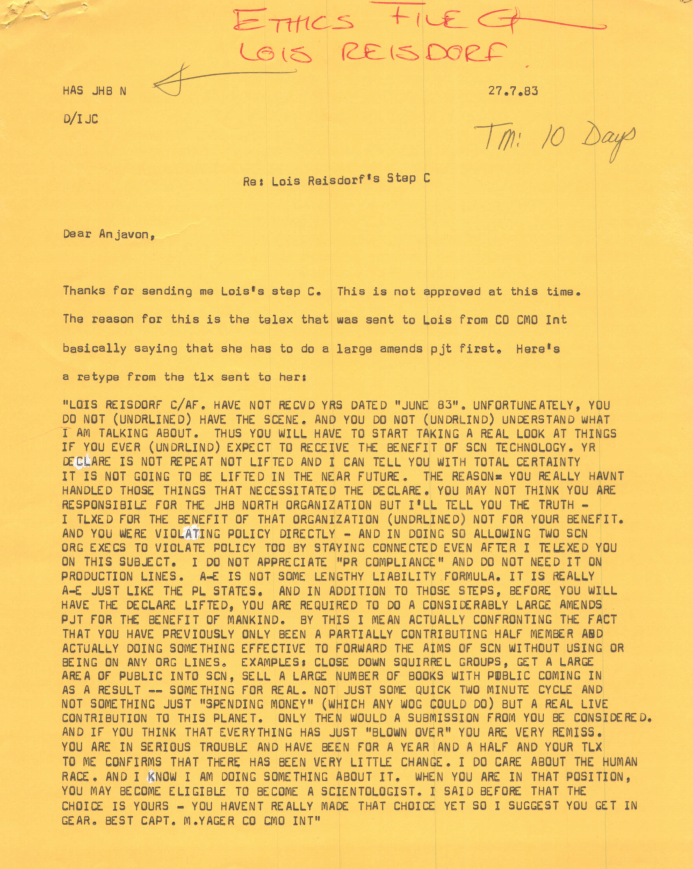 AFTER the above telex from Marc Yager, the A-E the policy was changed to include a major amends projects. HCO PL 23 December 1965RA Revised and Reissued 10 September 1983 ETHICS – SUPPRESSIVE ACTS – SUPPRESSION OF SCIENTOLOGY AND SCIENTOLOGISTS. In this PL, Steps B (1) and B (2) were added which explains debts to be paid back and submits an amends project to IJC.
After this telex, I told my Mom and Dad that Gary and I were going to leave and not talk to them until we got our A-E approved. I could NOT allow my mother to disconnect, so we did it. We left their house and found a furnished apartment/hotel type place in Hillbrow, South Africa and stayed there for a month or two while we did our "extra" amends.
We got everything submitted to the IJC and waited. But during this time I got pregnant with my first son and my Mom couldn't stand not seeing me, so we got back in comm while waiting for the approval. By this time we had ourselves a more permanent place to live.
The whole time this was going on, from the moment I had the original comm-ev back at Int, I knew that what I was being accused of was false. So even while in the middle of doing my A-E I wrote a letter to IJC asking for a Board of Review on my Declare, here is what I wrote:
"I then sent a CSW to RTC for a Board of Review on my declare as I did not feel it was right. It was very vague and full of generalities; it was stale-dated justice as it was done 6 months after I was busted and I understand one of the main reasons I was even busted was because I supposedly was responsible for the whole bust of CO FSO, and all the Div 6 Regges in 1980. This is not true as I was on leave (vacation) at the time and when I left on vacation an observation mission had been sent to the FSO, then Julie Caetano did an evaluation and Annie Taskett went on the handling mission to remove all the execs. I came back when the handling missions were already in progress and was in protest of the whole thing and was sent to ethics and cramming for having the wrong viewpoint." The answer from IJC was that it was off-policy for me to have a Board of Review and to get through my A-E steps.
It was obvious to me that "they" had to come up with some excuse to get rid of me from Int and all they could come up with was a false accusation of something I did not even do.
It took until 1986 for my A-E to finally be accepted, after doing a MAJOR amends project.
But we had already started our new (back in 83) lives not knowing how to even write a check, but with the help from my family we got ourselves into normal life. I must say that it took me at least 3-4 years before I was able to feel comfortable in the normal world. It took me a long time to get to the point whereby I did not use Scn terms and to accept being in the world. It was hard. I had lived in the ultimate bubble for most of my life.
But we did acclimatize and became successful and had MANY non-Scn friends, who are to this day still very close friends. I never spoke of being involved in Scn and none of these friends who I have known for close on 30 years, knew I had been involved in Scn until this year! Gary started a computer business which was successful and I ran a swimming school from our home which was also successful, I also did the accounting for the business.
We had a great life in SA. I had my family who I had not been with for close on 10 years, I was watching my younger siblings grow into adults; we had great friends; we spent time in game reserves and had great adventures. I had my 3 sons and they had a great life and I kept them away from Scn. This was never a problem for my family, they did their thing and we did ours. Once Gary & I were talked into going to an event which was the release of the Tech Films – we ended up walking out in the middle of it as we were so embarrassed at the quality.
Obviously every now and again my Mom or one of my sisters would tell me some news about what was happening in Scn, but most of the time I did not care or even want to hear about it. They kept things from me and I was happy about that. We just really did not talk about it.
In 1996 my Mom came to me and was very worried about my Dad. This was the one time she talked to me about something to do with Scn with something her and my Dad was concerned about. She told me about the new Golden Age of Tech and that all auditors had to retrain and my Dad was the top Class VIII (trained by LRH directly) and now he had to redo everything! I thought it was ridiculous and my Dad never did redo everything until the day he died in 2007. Even though they were now running a little mission, he was still the highest trained C/S in Africa and his expertise was needed by the Orgs. From what I have heard since, my parents were under a lot of scrutiny by the SO but there is no way they could ever get rid of them due to their tech training and being such opinion leaders in AF.
In 1997 my beautiful mother got sick; having epileptic-like fits and within a week was diagnosed with Stage 5 brain cancer. It was the biggest shock of my life and within a week she was dead. She was 58 years old and through thick and thin, she had never abandoned me. But it was also the final nail in the coffin for me as far as Scn was concerned. How could this happen to someone who was so good, who had dedicated her life to Scn and worked relentlessly? I was devastated. The higher church in the US put out an issue regarding my mother saying that she had made the decision to drop her body – god that made me so pissed as I knew she did not want to die. After the memorial, I talked to my Dad and told him that I thought this was such BS- how could they say that? He agreed with me.
Dad suffered from COPD/Emphysema for many years and eventually gave up his fight in 2007 when he died.
Both of my parents were at OT V level.
In 1998, Gary and I decided to leave South Africa as we felt for the future of the kids; they would have a better life in the US. Crime in SA was increasing and because Gary was American it was easy for us to leave and start over. The boys had "Born Abroad American Birth Certs" so it was no problem.
We arrived in San Diego in the summer of 1998 with our 3 sons (ages 14, 10 and 8) and 3 big suitcases and a few boxes. No jobs. We lived with Gale & Steve for about a month, travelled with the boys around the US visiting various family members and got ourselves into a rental home.
Our life in San Diego has been great. I am a Realtor and Gary is a Mortgage Broker, we have given our 3 sons a good, happy life here. We were fortunate to have Gale and Dede living here and so have always had family. Even though they were still declared SP and we were not, it never stopped us from being a family. We never again set foot into an Org. Scn was out of our lives completely. Again, we made lots of friends and none of them knew of our past. We made trips back to SA to visit family and a few came here to visit with us. We continued being in great comm with my family in SA.  My Dad Neville even visited us here in 2000 and spent a Thanksgiving at Gale's house with Dede in attendance – he did not give a shit whether someone was declared an SP or not.
My kids grew up hearing all the stories of us being kicked out; about DM; about LRH but this was not something that was a big deal in our house. Some things we told them were good stories and some stories were about the bad stuff.
The boys had normal lives, played soccer, competed in surfing competitions, and had normal friends, normal schools and generally a very good life in San Diego. They had also experienced the wonders of Africa as we frequently went back.
In about 2005 my oldest son Brett who by now 21 years old, had a girlfriend, Jessie Boyd, and we were very happy for him as she was an exceptional girl.  They really seemed like a match made in heaven. They had met at a party. After about 6 months of them being together, Brett came home and said he had something very important to tell me – Jessie had told him that her parents were Scientologists! I just about fell to the floor, I could not believe it, how could this happen?  We knew not a single Scientologist in San Diego. Thankfully,  Ron & Lisa Boyd were not active Scn'ers and even though they had friends who were still in, they also had some friends who were declared. Both of us were basically in the same situation. Inactive.
The biggest problem I had was that I was connected to the "Reisdorf family" who were declared SP's and then the "Jory family in SA" who were very much in Scientology, running a mission and one sister who was still at Gold. We really did walk a fine line for more than 30 years, a balancing act. With my sisters it was tough but we made it work. I had 2 families who I loved dearly, but on the opposite sides of the spectrum, with us in the middle.
Brett & Jessie got married in November of 2009. My family could not make it to the wedding as it was too expensive for all of them to come over, so I decided to have a 2nd wedding in SA, at my expense, so they could be involved. We then organized for the 2nd wedding to be held in December and we all went to SA including Jessie's parents. It was a fantastic wedding. It was wonderful to celebrate with my whole family. We also had a tremendous Xmas Lunch, which is this photo below: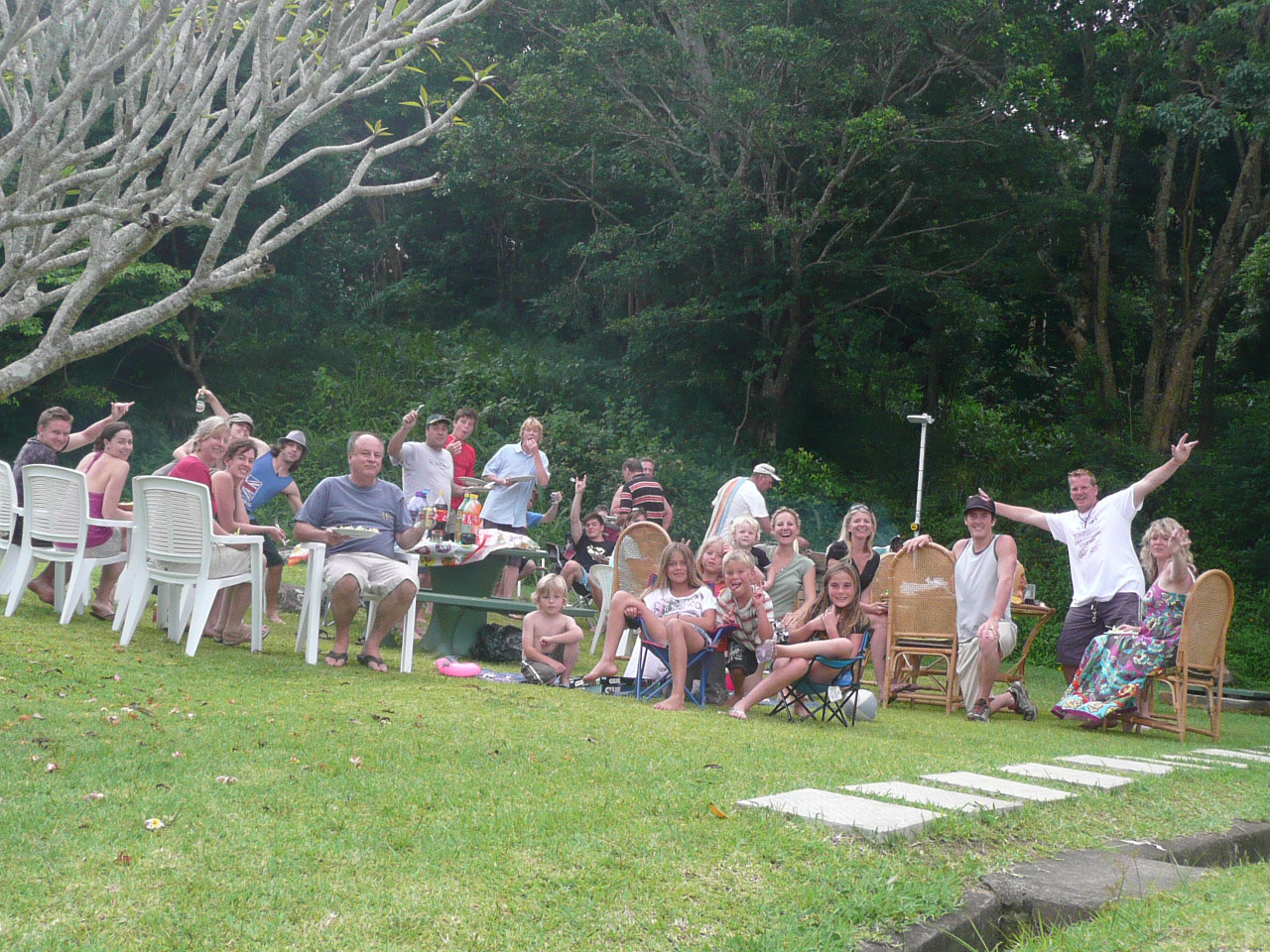 This was the start of the end for us. This was the last time I saw all my siblings, their spouses and all my numerous nieces and nephews. In fact, I went back in 2015 and none of them would see me, even though I had not been declared yet.
My youngest son, Craig, had paid for an airline ticket to go to Australia/NZ on a surfing trip, after the wedding in SA.  So when we left to go home in Jan of 2010, Craig stayed behind in SA but was going to leave on his big trip in a couple of weeks directly from there. We were happy for him. He had worked hard to save the money for this dream trip. He is an exceptional surfer. He was 19 years old. After 2 weeks, we get a phone call from him stating that he had decided to cancel his surfing trip and rather stay in SA for the 6 months and be with the family in SA. Gary and I were not really happy about it, but he was old enough to make that decision.
Well, as fate would have it, Craig got involved in Scientology through my family in SA. In fact, at the end of the 6 months, we got a long email from him explaining that he had signed a contract with the mission to work for them and to live in SA. Gary & I hit the roof and ordered him home. First off, we did not move from SA just for the fun of it, there was a good reason for it. We did not want him living there and we living here.  And thirdly he had college to finish and to get his life going. We knew what it meant that he had signed the contract. We managed to get him back to the US and the contract cancelled.
I regret now that I did not emphatically lay out what I really thought of DM and the way the church was being run at that time in 2010. But to be honest I had not even gone on the Internet and did not know what had transpired after we left.
However, once Craig got back here to San Diego, our relationship had changed. He had become a Scientologist and got himself to the San Diego Org and was taking courses there while continuing with a restaurant job and doing community college. But we had our son back and that was a big relief to me. He was living at home and we thought we could still manage with him being in Scn.
Meanwhile our 2nd son, Brandon, started having mental issues in late 2010 into 2011 and even though we were not really "Scientologists" at the time, we were still vehemently against psychiatry and would never have thought of going that route with him. He ended up going to SA where my family got him being "handled" by a Scientology Group (I did not want him on Org lines). He ended up receiving a form of the "Introspection Rundown" in SA. By December of 2011 he returned to San Diego in worse shape. Soon after this he had a burst appendix and was in the hospital.
I then got the local Org involved and they helped me get him into somewhat better shape by me doing certain light processes on him. He recovered.
After Brandon got better he himself got involved in the local San Diego Org in early 2012. So now I had 2 sons involved with Scn. At this point I still had not gone online or heard anything about recent things in the Church. But I was worried as we were still all in comm with the Reisdorf family and the Jory family. I just had a big sinking feeling that the thin ice we were walking on was going to break.
In the summer of 2012, Gary and I were ordered to go into the San Diego Org for a "handling". This was the start of even more BS… we had not once stepped foot into this Org, but we went. One of my sisters was at the Advanced Org in Sydney trying to get onto the OT Levels. She was being sec checked and sure enough it all came out that Gary and I were not on lines, that we were in comm with 2 big Sp's – Gale & Dede; my oldest son Brett's in-laws were also NOT on lines and were in comm with declared SP's. It was an extensive list of "crimes" — all relating to whom we spoke.
One interesting fact that happened with our meeting with the Org's Ethics Officer – she showed us a policy letter, which is NOT in the OEC volumes and I had never heard of before. In fact, it was written by LRH supposedly but Watchdog Committee as well. This policy was dated 1983 (after we had originally left) – it stated that if you have a declared SP – all connections this SP has, has to be severed. Gary and I were shocked to read this policy and obviously we were not allowed to make a copy of it and we cannot remember the name of it, but it certainly was not in any published OEC vols. Gary asked the EO this question – "So if I was working for a company, and I find out that one of my co-workers actually knows my sister Dede, by coincidence, does that mean I have to leave that company due to him knowing her?"  "Oh yes", says the EO to Gary. We were gob smacked.
It then made sense to us what had happened all those years back – if you have an SP then all of his or her connections have to be gotten rid of as well. I.E – Mary Sue, Dede, Gale, Laurel Watson – and all their connections. BUT the kicker is this – that policy letter is not in any OEC volumes, it is not in the most recent PTS/SP Pack, it has been kept hidden. I even brought this up later to the MAA at AOLA and the members of our Committee of Evidence and ALL of them denied that that policy existed!!
Gary and I were told that we had to disconnect from Dede and Gale and all their connections, including Gale's kids and all other non-Scientology family members (we are talking about approx. 50 family members).
We now had 2 of our kids involved in Scn and my whole family. But we were very close to the Reisdorf family and to Gale & Steve's kids who were also close with our kids. This was 2012 and things were now going to get even worse. A real Aftermath.
The "Aftermath" of our story will be aired on A&E's Leah Remini: Scientology and The Aftermath. Stay tuned.