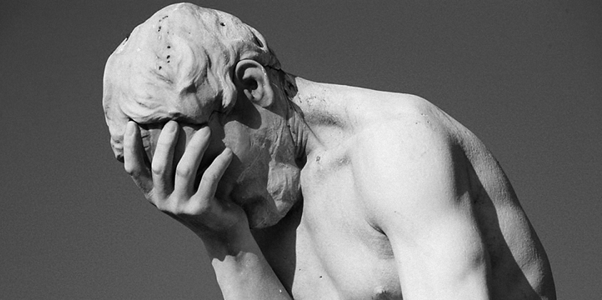 There are those who have left the Sea Org who were once privy to events in the world of David Miscavige.
Many of them were in The Hole at one time or another.
Rather than speaking out about the abuses they witnessed or experience, they have chosen to remain silent. A number of them have taken advantage of their previous status to make money with or through scientologists. Some of them took healthy payouts. Probably more than the $50,000 that was handed to Debbie Cook — though scientology then sued her for her supposed breach of that agreement and had their asses handed to them in a court room in San Antonio and subsequently settled the case.  Unlike those that follow, Debbie DID speak out.
Quite a number of them are on social media — but of course uttering not a word about their past experiences, and apparently not caring about the well-being of those they left behind after they made their own escape.
Here are a few members of the Hall of Shame — no doubt there are others to add:
Angie Blankenship — formerly Miscavige's right-hand woman. She was "Hole In Charge" for a while after she fell out of favor with Miscavige and was sent to the Hole with all the other undersirables. Not sure how she got out of The Hole, but she ended up getting pregnant with Blake Mooney in PAC. She used that as a reason to get out of the Sea Org. She is apparently no longer with Blake. She lives in Clearwater and works at a company that sells titanium to CST for their "time capsules". Probably an arranged job to keep her on the reservation.
Janet McLaughlin and Colm McLaughlin — For many years, Janet (formerly Stevens and Light) was the head of the IAS. She disagreed with Miscavige and her and her third husband Colm were planning to leave the SO. Miscavige discovered this and sent a "commando team" from The Hole to grab Janet and bring her and her staff to The Hole and take her husband Colm back to the Freewinds where he was held for several years. Not sure how they ended up getting out. One of her sons is out of scientology. Another remains in the Sea Org (Danny Light). I assume she is being allowed to maintain a communication line with Danny as the means of keeping her under control.
Greg Hughes and Debbie Hughes — both former members of WDC. Both former inhabitants of The Hole. Debbie had a serious diabetic condition. The abuse she suffered in The Hole nearly blinded her and ultimately her daughter (ex Int Base Ranch kid) had to threaten to expose her abuse and call in law enforcement to get her out. She was then taken for medical care. The Hughes' went back to what they had done before they joined the Sea Org when they had founded Sterling Management. They do "business consulting" under the umbrella of WISE.
Bob Wright and Laurence Wright/Barram. Bob took over from Tom DeVocht first overseeing the construction of the "Super Power" building and then moving to Int to basically become the Int Landlord. Laurence worked in the International Landlord office and was a Miscavige "pet" for some years. But as with everyone else in history, both of their fortunes fell in the world of Miscavige. How they got out is a mystery. It seems they are no longer together.
Tommy Davis  Shortly before I was sent out of Hole and to London to deal with the BBC, Tommy Davis had blown the Sea Org and driven himself to Las Vegas. He was persuaded to return and sent to Florida where he was sec checked by Jessica Feshbach/Rodriguez. She was another Miscavige "pet" who had been the "buddy" of Katie Holmes for a while.  Not sure how Tommy got out of the SO — no doubt Ann Archer helped and his wealthy (non-scientologist)  father at first got him a cushy job with one of his real estate buddies. He subsequently turned his relationship with James Packer (Tommy had been Tom Cruise's Sea Org gofor when Cruise had woo'd James Packer) into a job running his North American operations. He was deposed in the Rathbun lawsuit at some point and continued to lie just like he was in the Sea Org. I assume his mother (Ann Archer) has something to do with us continued cozy relationship with scientology. Celebrities are treated differently from mere mortals.
Jessica Davis She is the daughter of Joe and Cindy Feshbach who was married to Tommy Davis. She was Katie Holmes "handler" and one of the people who targeted Leah Remini when she asked about Shelly Miscavige. When Tommy Davis blew to Las Vegas, she was depatched to Flag to sec check him after he was recovered (he subsequently left permanently). Apparently their time together in the sec checking room blossomed into a romance, she left her husband (he had long since abandoned his first wife Nadine when she fell into disfavor with Miscavige). They left the Sea Org, had kids and then Tommy went off to find his third wife — following the Hubbard "tech" on the subject. Jessica was a part of the "inner circle" with Miscavige and Cruise for many years.
Javier Ruiz formerly the husband of Barbara Ruiz — at one time the Executive Director of Author Services Inc. She was for quite some time a Miscavige pet – "tough" and "uncompromising" though she liked to frequent expensive stores in Beverly Hills when not acting as a rabid chihuaha berating people on behalf of Miscavige. I assume she ended up in The Hole eventually, everyone did. No idea where she is now, but her former husband is out and saying nothing.
Jason Bennick formerly the Chief Officer Gold. He was a favorite Miscavige punching bag in Golden Era. He was known as a serious butt-kisser, and remains that way to this day. Not sure how he escaped Gold, but he runs a car repair business in Clearwater and is used by OSA still to defend the abuses of Miscavige.
Astra Croft/Fear She was the D/Commanding Officer CMO International. She was in The Hole for a LONG time. Somehow escaped, I don't know how. But she returned to her scientology family in East Grinstead with her husband Ryan Fear (son of the former head of SMI International Richard Fear) who was also incarcerated in the Hole. Both of them witnessed numerous acts of physical violence at the Int Base and by David Miscavige. In fact, Astra was even a participant of the infamous "Musical Chairs" incident depicted in Going Clear.
Abigail Miller and Jason Miller Abigail was a member of the Watchdog Committee in CMO International for a while. I think her husband Jason was in the "Programs Bu" of CMO International. Both of them were also in the Hole. Both of them somehow escaped and returned to East Grinstead.
Sadie Johansson — the woman who appears in the Depends TV ad that aired on The Aftermath this season along with her husband Axel. Sadie is known as the person who was told by David Miscavige to get in her car and run down Marc Yager (then the CO CMO International). Sadie followed the order and tried to run Yager down — he jumped off the loading dock at the Castle studio at Gold in order to get away from her. Yager ended up on crutches.
Mark Ginge-Nielsen The person Debbie Cook testified about on the stand in the San Antonio courtroom who had been ordered by Miscavige to lick a bathroom floor clean with his tongue. And he did it.
Gali Rodin The sister of Ailon Barram who was formerly a member of Miscavige's inner sanctum. Gali was in CMO International and was also put in The Hole. She escaped and returned to East Grinstead along with Astra and Abigail above.
As I said, there are others I have forgotten.
But these people should not be living in the shadows, maintaining secrets on behalf of an organization they LEFT. Some took money. Some are being controled by familial connections. To one degree or another, they are all cowards. You cannot witness what they witnessed and not understand it is wrong — or have any compassion for those who remain in that environment and continue to be abused.
As they old saying goes: The only thing necessary for the triumph of evil is for good men to do nothing.