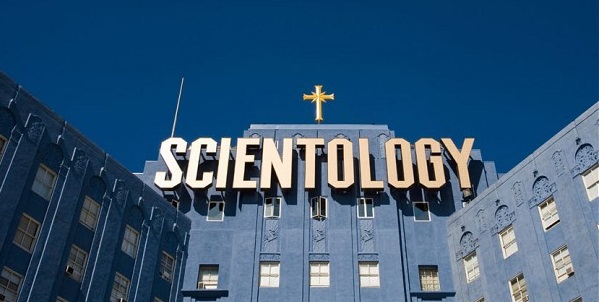 Our old friend Terra Cognita is back with some more thoughts…
Scientology, L. Ron Hubbard, and Reefer Madness
LRH was hung up on dope. If drugs weren't the scourge of his universe they were certainly a bane of his existence.
LRH convinced himself and his followers that drugs were invented by evil psychiatrists quadrillions of years ago in order to control and enslave people. According to him, we've been popping pills since the beginning of time, and drugs are a major cause for our dullness. Ironically, he was never able to treat his own dependency and died a lonely and addicted man.
Believing LRH's theory of the universe for a moment, are drugs really the cause of our lapses of memory—the reason we can't remember incidents in our past that happened trillions and trillions of years ago? Was all that cannabis I smoked on Janus IV responsible for my occluded memory? No doubt, one or two readers are nodding their heads yes—picturing my addled head enveloped in a haze of smoke.
Terra Math
Just because a person manages to lead a sober and drug-free life, doesn't mean he's handed a get-out-of-jail-free card. Remember: according to LRH, we've all lived quadrillions of other lives. Which even if we only ingested one drug per lifetime, is one shit-load of pharmaceuticals. Just because I didn't down a tab of acid back in the sixty's, doesn't mean I wasn't stoned out of mind six lifetimes in a row while working the mines in Sector Six on Antioch II. Remember all the shit the Zips of the Xion System put in our water during the Thousand Year Renaissance, starting back in 16,256,895,256,111 BC? I'll tell you, dude, that was a one long, hellacious blur.
"Wait…Didn't I Already Achieve that?"
Unfortunately, LRH's theories on ridding the spirit and body of the harmful effects of drugs were built on a foundation of dry sand, and year after year, he had to keep coming up with new ways to handle his obsession—and failures.
Per the Scientology Grade Chart, the ability gained on the Purification Rundown is, "Freedom from the restimulative effects of drug residuals and other toxins." Just so you know, the theory that drug residues—and radiation—are stored in the fatty tissues of our bodies has been debunked many times.
If sitting in a hot, redwood box for a hundred hours didn't end the "restim," don't fret; LRH came up with Phase II: the Scientology Drug Rundown. Its ability gained: "Released from the harmful effect of drugs, medicine, and alcohol." (What about the enjoyable effects?)
Still feel like getting high at the beach? Enjoy sipping chardonnay with a nice piece of blackened ahi at Chez Bernard's? Need a spot of Novocain to ease the pain while Dr. Dan installs your new crown? Not to worry! When Phase II didn't handle a trillion years of uppers and downers, LRH invented a third rundown to once and for all deal with our dependency: Phase III, The OT Drug Rundown—otherwise known as OT IV. The ability gained: "Eradication of the last vestiges of the effects of drugs on the being." Finally!
But what about all those Discombobulated Spirits Circling my Body?
Sadly, these "courses of treatment" don't take into account all the stoned-out "body thetans" riding our coattails. Hanging out with these guys for more than a few minutes is the equivalent of hyperventilating inside an Amsterdam coffee shop. And which is why we can't be truly drug-free until we've completed OT7 and eradicated all these pesky freeloaders. Or so we've been lead to believe.
Maybe you've reached that pinnacle of spiritual salvation but are still tempted by the siren call of candy? Maybe the "primary cause of your amnesia" hasn't quite been handled? Relax. LRH entrusted David Miscavige with the ultimate solution!
You Heard it Here First!
The ability gained for new OT 9, The Real Truth Revealed, is: "The final, actual, once-and-for-all, I-really-mean-it-this-time, genuine release, freedom from all mental fog, and precise purge of all the effects of drugs on the being since before the beginning of time with a genuine and tangible resurgence of power and native abilities."
Or for those hardcore users having to take the "alternate" route, click your heels together three times and repeat after me: "I mocked it all up; I mocked it all up; I mocked it all up."
Alcohol, Orange Sunshine, and the Space/Time Continuum
I'm a little fuzzy on how substances that excite the brain are able to wreak havoc on a thetan, which by LRH's definition, has "no mass, no wave-length, and no location." I think it has something to do with postulates, the reactive mind, and of course, the space/time continuum. Then again, I'm probably mired in a big MU.
It's okay for Scientologists to drink themselves under the table at the local pub but it's a crime for them to smoke a joint. LRH talked about the differences between drugs and alcohol, but as usual, nothing was based on actual research and modern science.
Despite his admonition that, "Research has demonstrated that the single most destructive element present in our current culture is drugs," we know for sure the man was not a scientist. If he ever spent time in a laboratory, I must have bypassed those chapters in the Research and Discovery volumes.
And of course, no one could write about Scientology and drugs without mentioning LRH's position on LSD. Despite completing all the aforementioned rundowns, anyone who's ever downed Purple Haze is prohibited from joining the Sea Org. I won't even try to explain the hypocrisy, except to say that "licking the blotter," is one iron-clad method of avoiding a billion year contract.
Last Words
The truth is, humans like getting buzzed—many of them anyway. Now and then they like looking at the world through slightly altered lenses. People love watching Anthony Bourdain's, Parts Unknown, and Amazon Prime's, The Expanse, while high. Responsible adults enjoy good conversation with nice bottles of cabernet at fine restaurants. Nothing says Fourth of July in America like grilled meat and Budweiser.
I'm not advocating drug use. Do humans go overboard? You bet. Do drugs and alcohol ruin lives? All too often. Many drugs are harmful and addictive.
Thirsty? Turn the tap. Tired? Take a nap. Feeling blue? Talk to good therapist.
Are all drugs as toxic and damning as LRH wanted us to believe? Are we to be forever haunted by the piles of pills, potions, and pot we've consumed over the millennia? You be the judge.
Still Not Declared,
Terra Cognita