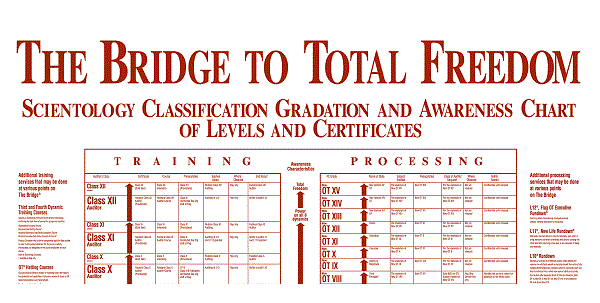 We earlier had Jon Atack join us for two episodes taking a deeper look into the life of L. Ron Hubbard. This week, our old friend Bruce Hines joins us for Part 1 (of 3) where we take a look at the scientology "Bridge to Total Freedom" in more detail. In this episode we address the lower levels of the Bridge.
Bruce was a highly trained scientology "Auditor" (counselor) and "Case Supervisor" (one who oversees auditors to ensure they are following the words of Hubbard exactly). Bruce appeared on an episode of The Aftermath and did a series of articles for Tony Ortega with Claire Headley on the various levels of scientology auditing.
We cover Testing, Introductory Services and how scientology hooks new people to get on the road to bankruptcy.
After leaving the Sea Org Bruce embarked on a fascinating career at the University of Colorado Denver doing what Hubbard claimed to be expert at, but actually flunked out of. Oh the irony.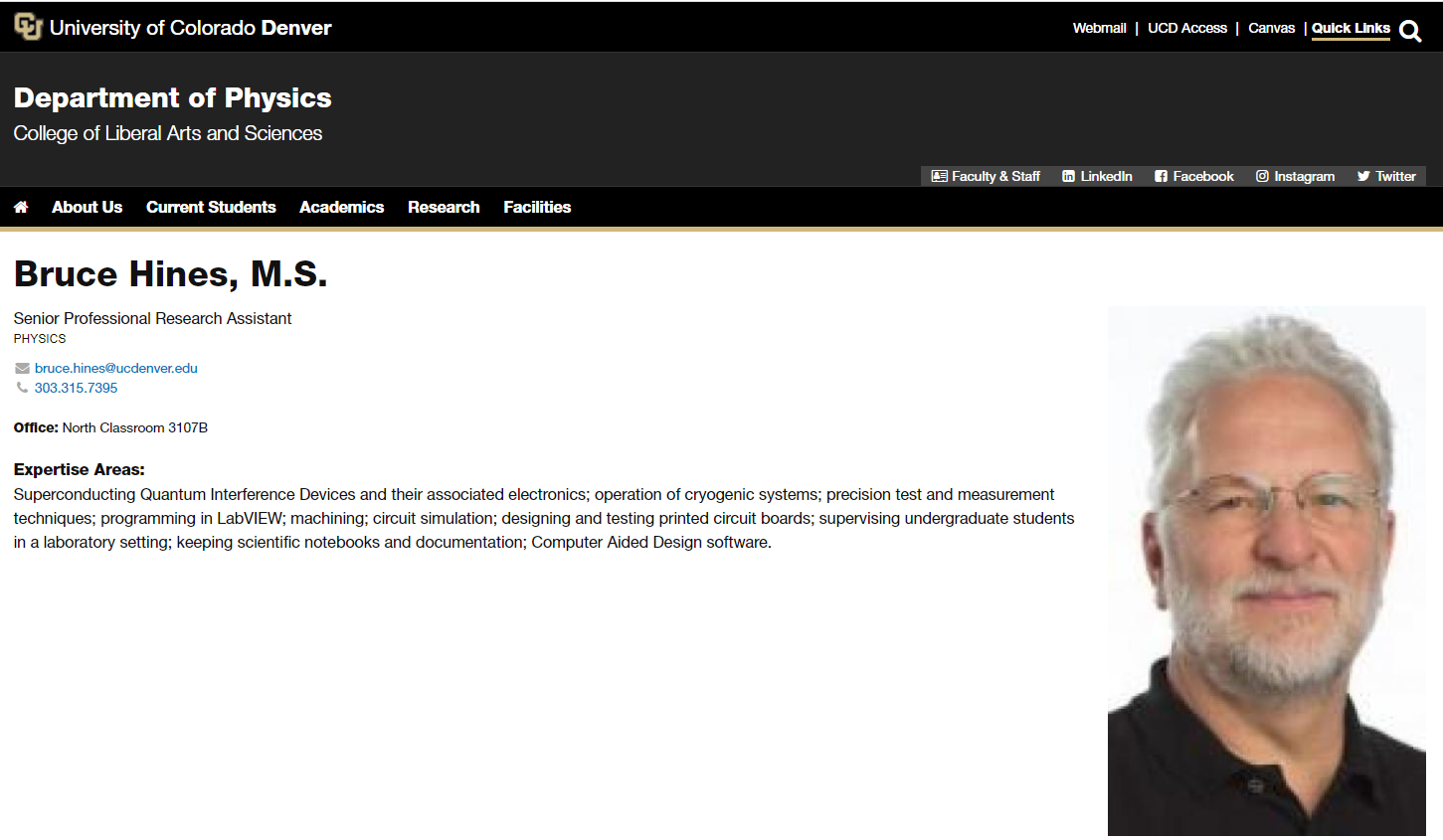 What is an Auditor?
The person who administers the counseling in scientology which make up the levels of the Bridge one must ascend.
According to their official dictionary: An auditor is the person trained in the technology and whose job it is to ask the person to look, and get him to do so. The word auditor is used because it means one who listens
What is a Case Supervisor?
The person who supervises scientology auditors.
The official definition: The C/S is the case supervisor. He has to be an accomplished and properly certified auditor and a person trained additionally to supervise cases. The C/S is the
auditor's "handler." He tells the auditor what to do, corrects his tech, keeps the lines straight and keeps the auditor calm and willing and winning. 
What is The Bridge to Total Freedom?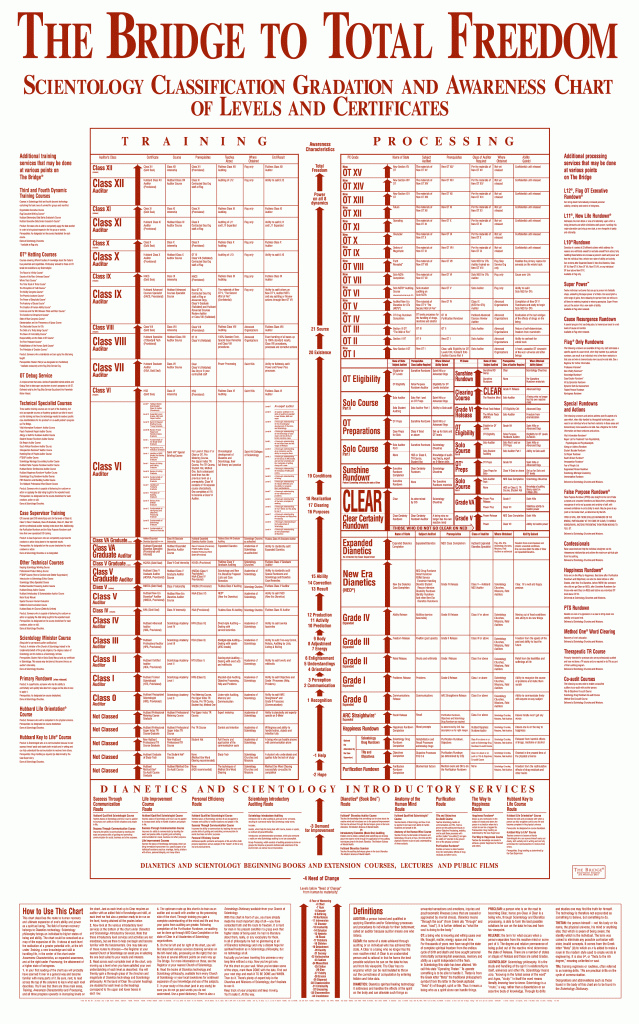 Introductory Services on the Bridge
These are the "routes" one can follow after coming in the door.

Testing — what is the Oxford Capacity Analysis (OCA)?
The most commonly used tool of scientology to try to get new victims hooked. It's presented as an accredited, science based test. It's nothing more than the first step of the long con.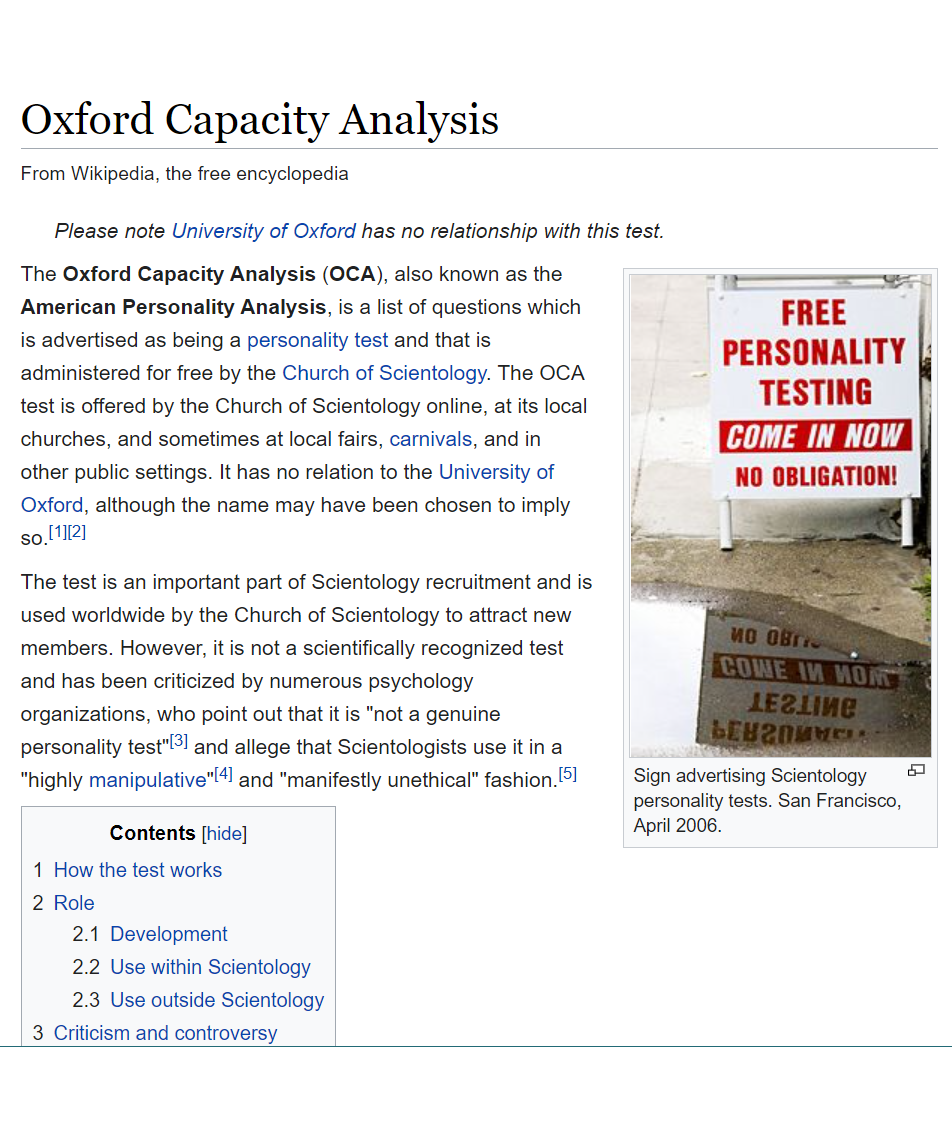 How does scientology define Raw Meat?
This is from the official scientology dictionary: RAW MEAT PRECLEAR, 1. one who has never had Scn processing. 2 . the guy thinks he's a brain. He doesn't know he's a thetan, he isn't up there and he thinks he's deteriorated into a bit of matter, he thinks he's a body and so forth. Hence this jocular term "raw meat."
"Control = income" in scientology.
And we don't mean pleasant control….
The Purification Rundown 
These are earlier blog posts on this subject: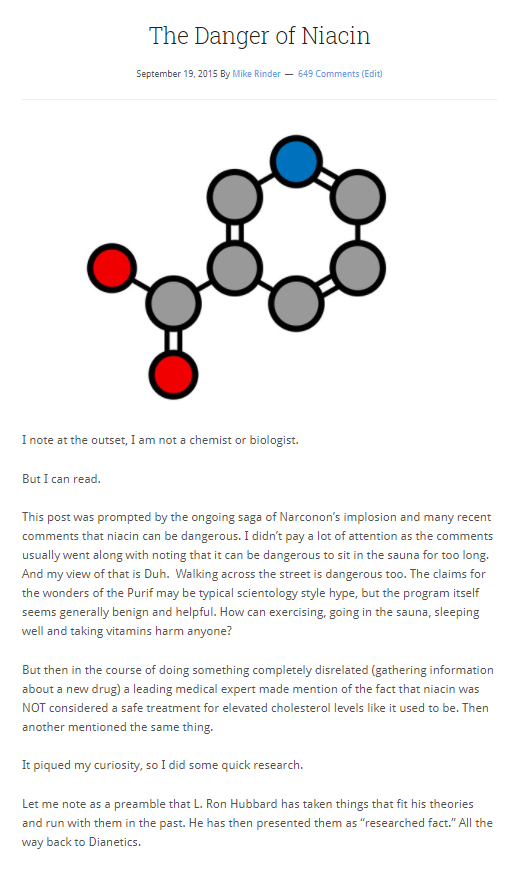 The Purification Rundown Debunked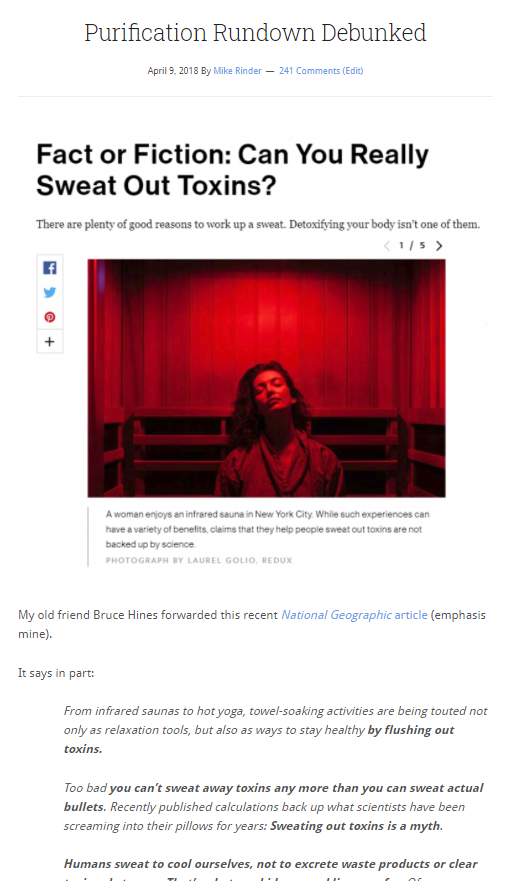 Does the Purification Rundown Work?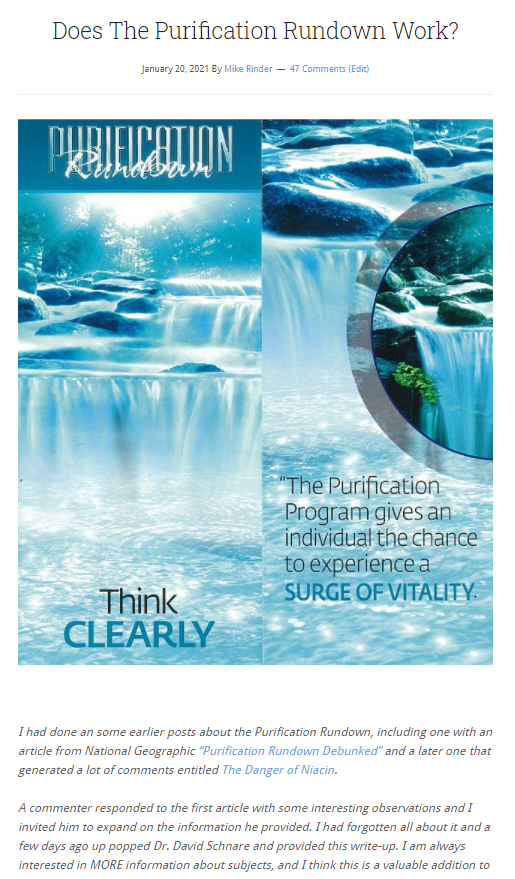 The influence of peer pressure
I mention the experiments about choosing which line is longer. These are known as the Asch Conformity Experiments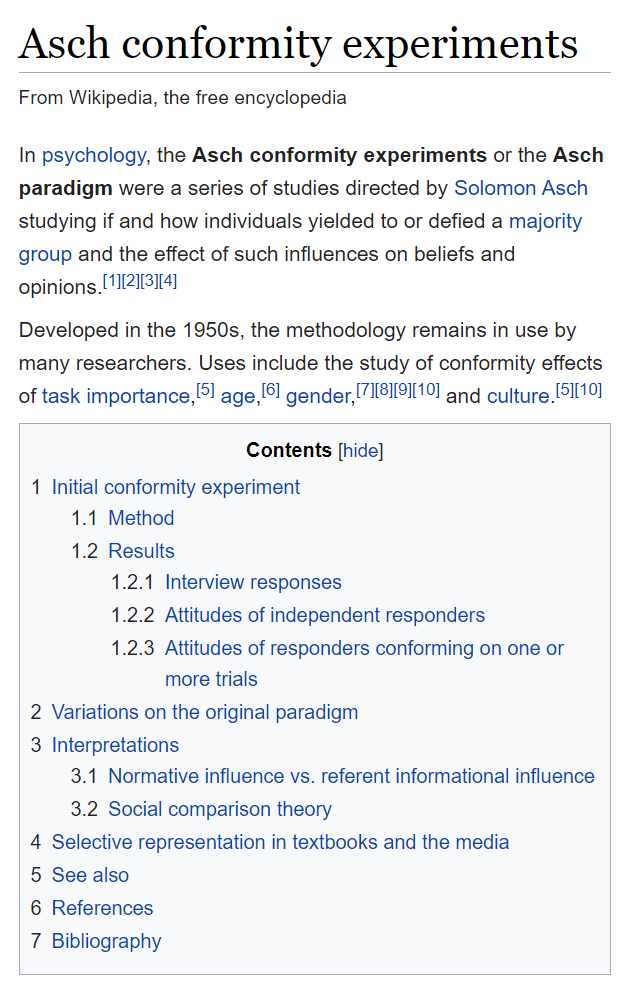 Scientology Price Lists
Here is an example of a scientology price list for Flag: