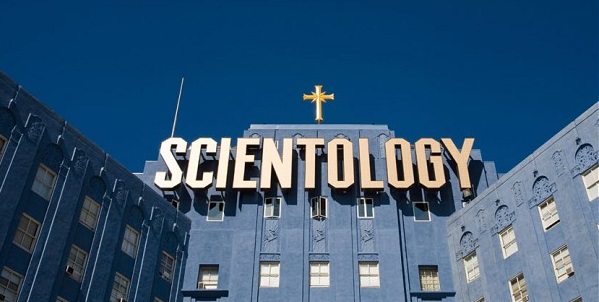 See earlier Terra Cognita: Clear Schmear, Do Not Evaluate for the Preclear, The E-Meter, The Is-Ness of Is-Ness, Cause Over Life — Really?, BT's in the Belfry, Two New Conditions!, The Condition of Liabilitiness, Condition of Doubtfulness  The Mind, The Way To Happiness: Really? A Story, Auditing: a PC's Quest for the Holy Grail, The Knowledge Report, Integrity, The Almighty Stat, The Reg, The Horrors of Wordclearing, Why Scientologists Don't FSM, Respect, The Survival Rundown – The Latest Scam, Communication in Scientology… Or Not,  Am I Still A Thetan?,  To Be Or Not To Be,  An Evaluation of Scientology,  Fear: That Which Drives Scientology and Justification and Rationalization.
Almighty Intention
The Communication Course was one of the best courses I ever did in Scientology. It was also the first course where I was introduced to the importance of intention. With enough of it, I could do just about anything.
In no time, I was delivering my lines with meaning and purpose! "Do fish swim?" "Do birds fly?" or "Off with their heads!" from Alice in Wonderland.
Intention was an integral component of LRH's Comm Formula (Cause, Distance, Effect with Intention, Attention and Duplication with Understanding) and he defined the word as: "…the command factor as much as anything else. If you intend something to happen it happens if you intend it to happen. Verbalization is not the intention. The intention is the carrier wave which takes the verbalization along with it."
I wasn't exactly sure what a "carrier wave" was, and the "verbalization" part was a little vague but I got the difference between asking a question, delivering a command, and making a comment. My twin and I rarely, if ever, had problems understanding each other. That was never a situation. To me, at least.
Our supervisor on the other hand would regularly flunk us for not delivering lines with enough intention. It wasn't enough to simply say, "Birds of a feather flock together," and be heard. One had to say the line with INTENTION. Sometimes our Sup "got" our intention; sometimes he didn't. I would "intend" for my twin to "get" the line; would deliver it; and my twin would acknowledge that it'd been received. Seemed pretty straight forward. Apparently, not.
More Intention
Shortly after Student Hat and HQS, I routed onto the Hubbard Standard Dianetics Course—the HSDC—where I was exposed to the heightened importance of delivering lines with even greater intention. In order to get needle reads on a meter, I needed to up my game. And my intention. I needed to "deliver" my lines so that they impinged on my PC's bank—his reactive mind.
If I didn't get reads, it wasn't because there weren't charged items, it was because my TR1 was out and I wasn't delivering my lines with sufficient intention. Even though my PC easily heard what I said, somehow the "intention" hadn't gotten through and impinged on his reactive mind. At least, that was the theory according to LRH and my sup.
By this time, I'd learned that thetans not only lacked matter, energy, space, or time, but that they were all-knowing, faster than light, and more powerful than a speeding locomotive. If this was true, and my PC heard the command, and his Bank was full of charged items, why wasn't the meter going crazy with reads? Not only did this phenomena of only getting sporadic reads happen with me as the auditor, it happened with me as the PC.
And not only did these occur in the sessions I was part of, they happened frequently with other auditors and PCs, too. Was everybody else's intention as poor as mine? Evidently few in the church could deliver their lines so as to insure consistent needle reads. Maybe it had to do with a rash of weak carrier waves.
Was my auditor supposed to shock me out of some sort of metaphysical complacency with superior vocal impingement? Were his questions expected to breach a kind of ethereal barrier between "me" and my "bank?"
Having lived for quadrillions of years, I and everyone else in the org should have had hundreds of times that many reading incidents. I was taught my "confront level" was too low to access any but a few.
Training
One of the biggest arbitraries in Scientology tech is what constitutes good intention. Some sups get it much easier than others. If a line is delivered well and everyone heard it, fine. We can all move on. Some sups, on the other hand, flunk students for what they consider the slightest drop in perceived intention, whether they got the line or not. What constitutes proper intention is widely subjective.
Often, supervisors would demand more emphasis on the last syllable of the last word of a question or command, the idea being to really "punch" the message through. This led to even more bizarre and artificial delivery of lines.
I never had to submit a video to a C/S in order to pass metering drills, but heard many horror stories from those who did. One such person at Flag was flunked on their first submission and passed on their second—both times having submitted exactly the same video.
Humanity
Because the subject of intention is so subjective, and because needle reads are so scarce relative to the number of supposed incidents in the reactive mind, I believe much of the empathy and kindness gets drilled out of students studying to become auditors.
This isn't to say good auditors don't exist and people haven't had fabulous wins in session. But all too often, in an attempt to convey intention, auditors come across as rigid and robotic.
Auditing by LRH
I'm not a fan of everything LRH did, but have you ever listened to him audit people in his early seminars? He was light, warm, and almost casual with his subjects—almost the polar opposite of today's auditors. He actually talked to his PC's. For him, verbalization wasn't the intention.
Sure, he Q and A'ed, and wasn't always the perfect auditor by today's standards, but he communicated to his subjects without pretense and without relying on verbal tricks. He was friendly and treated his subjects as if they weren't just another number sitting in a crowded waiting room.
LRH didn't exaggerate his lines by trying to impinge on his PC's bank; he just talked to them.
Intention and the Machine
The insistence that questions be asked with ungodly intention in order to get suspect reads on a suspect machine is poor therapy and is one of the reasons why auditing fails and people leave the church.
All my auditors were good people who wanted me to improve. Without exception, though, they operated as if they were afraid to communicate naturally. To just talk to me. That if they deviated from a tightly-controlled methodology, not only wouldn't I get the gains I'd been promised, but they would be severely disciplined.
This affected method of auditing was further reinforced by the installation of video cameras at advanced orgs. Big Brother was now watching and recording every command, question, and manipulation of the meter, and the "almighty read" had become more important than the PC. Much of the compassion was lost.
Still not Declared,
Terra Cognita