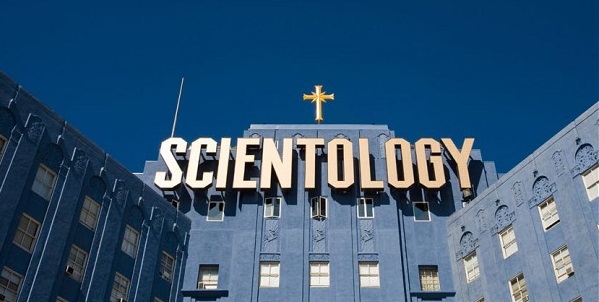 The next Terra Cognita essay. See earlier Terra Cognita: The E-Meter, The Is-Ness of Is-Ness, Cause Over Life — Really?, BT's in the Belfry, Two New Conditions!, The Condition of Liabilitiness, Condition of Doubtfulness  The Mind, The Way To Happiness: Really? A Story, Auditing: a PC's Quest for the Holy Grail, The Knowledge Report, Integrity, The Almighty Stat, The Reg, The Horrors of Wordclearing, Why Scientologists Don't FSM, Respect, The Survival Rundown – The Latest Scam, Communication in Scientology… Or Not,  Am I Still A Thetan?,  To Be Or Not To Be,  An Evaluation of Scientology,  Fear: That Which Drives Scientology and Justification and Rationalization.
"Do Not Evaluate for the Preclear"
From the Auditor's Code: "Do not evaluate for the preclear." "Do not invalidate or correct the preclear's data." And, "Be willing to grant beingness to the preclear."
From the moment a test evaluator goes over a new person's OCA, to flying back to Flag every six months for a "checkup" on OT 7, these precepts are violated. Scientologists are evaluated at every step of the Bridge and in every division of the organization.
Division 6 – Public
Before a new person does any kind of course or receives any auditing in Scientology, he is evaluated by a "test evaluator" on an Oxford Capacity Analysis—an OCA. This evaluator will tell him that his communication skills are low, his self-confidence is lagging, and he's irresponsible. Something for sure is ruining his life and unless it's handled immediately, he faces an eternity in hell. Scientology is the answer.
Division 2 – Dissemination
Registrars evaluate everyone. Although she may not know exactly what's holding back the person sitting at her desk, she knows that a dozen intensives will handle it. Any doubt the person may have is simply next-level-case phenomena. It's uncanny, the way regs know exactly what's best for the PC.
Division 4 – Training
All supervisors evaluate their students on Scientology courses. Any "non-optimum" behavior is due to a misunderstood word, a skipped gradient, or lack of mass. There are no other reasons. Pure and simple.
All the LRH tech and policy has already been evaluated for you. Lucky for you, it's perfect! If you disagree, you're wrong. Period. How's that for evaluation?
Division 4 – Processing
The vast majority of auditors are good-intentioned and try to adhere to the principles of granting beingness. Never would they blatantly tell a PC he's good or bad, or some incident is true or false. When it comes to evaluating their charges with their E-meters, though, they just don't know any better.
Ironically, more evaluation goes on in session than in most any other area. Nothing a PC comes up with in auditing is worthy of examination unless it's been validated with the proper read from an E-meter. A PC's knowingness has no place in the process.
It doesn't matter if a PC wants to explore something in his past; it must read on the meter. Taking up non-reading items would be a waste of time and result in by-passed charge.
Conversely, it doesn't matter if the PC says "there's nothing there" or "I feel fine" about a particular incident. If the needle fell, there's something there that must be handled. This is especially pronounced when looking for overts and withholds. Auditors are taught to hound PC's mercilessly until they come up with the transgression.
Unless the needle "floats" on the E-meter, all is not resolved despite pleas from the PC. There's more shit to handle. Taking the word of a PC without first verifying it on a meter is not allowed. A process cannot end without a floating needle. An EP cannot be achieved without a floating needle. A PC is never "clean" without a floating needle. There is no more controversial meter read than the floating needle. LRH said it was one thing. DM said it was something else. Few auditors get it right all the time and I'm surprised LRH didn't devote more time to writing a definitive bulletin on the subject. I know, I know, he wrote plenty about the floating needle. He mentioned it here. He mentioned it there. But I'm sorry, he did a lousy job. In my opinion, he never wrote that seminal piece that left absolutely no doubt about what a floating needle looked like. His definitions left the door wide open to interpretation and conjecture. And wide open to someone else substituting their own description of what this needle reaction is supposed to look like.
Floating needles are wildly subjective and another contrivance in evaluating a PC. Again, a process is never over; a list is never finished; and an EP is never reached until a needle has floated. Accepting the PC's word and granting him beingness for his own knowingness is out-tech.
After every auditing session, needles must float at the Examiner or else the PC is "red tagged," meaning all is not well and he must go back in session to handle some unresolved issue. Once again, PCs have little say, but are evaluated by machines and their operators.
"Do not evaluate for the preclear." Seriously? At every point in session, the auditor and his E-meter evaluate the preclear.
And if that isn't enough, worksheets of every session are sent to a Case Supervisor for even more evaluation. Never mind that this person has never seen or spoken to you. They're highly trained and know what's best for you.
Questioning any these evaluations means you have an MU or are "being critical." As to discussing things with the CS in his ivory tower, you might as well ask for an audience with God.
Division 1 – HCO
Perhaps the harshest evaluation goes on in Department 3. Sneeze, rub shoulders with the wrong person, or ask an inappropriate question, and an Ethics Officer or MAA is guaranteed to evaluate the crap out of you. Query your ethics program? You still want to see your family, don't you?
Partner into "other" practices? Brother on psych drugs? Gay? Allow a trained ethics officer to evaluate your situation and write a program to help reorganize your life.
To compound the invalidation, oftentimes the MAA is nineteen years old, has never finished high school, and never worked a day of his life in the real world.
Division 7 – Executive
Sea Org missions routinely fire into downtrodden Class 5 orgs, "evaluate" the situation, and put in the correct policy to turn the place Ideal. At least, that's the theory.
Meanwhile, upper management precisely evaluates Scientology and institutes exact programs to boom the church worldwide.
Is it any wonder that so many people leave the church? Besides all the other reasons, they're fed up with being evaluated—most of time, incorrectly.
Still not Declared,
Terra Cognita