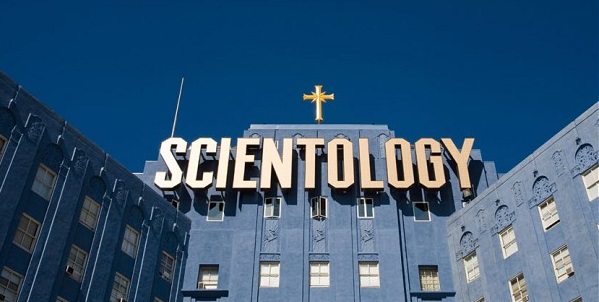 See earlier Terra Cognita: Intention, Clear Schmear, Do Not Evaluate for the Preclear, The E-Meter, The Is-Ness of Is-Ness, Cause Over Life — Really?, BT's in the Belfry, Two New Conditions!, The Condition of Liabilitiness, Condition of Doubtfulness  The Mind, The Way To Happiness: Really? A Story, Auditing: a PC's Quest for the Holy Grail, The Knowledge Report, Integrity, The Almighty Stat, The Reg, The Horrors of Wordclearing, Why Scientologists Don't FSM, Respect, The Survival Rundown – The Latest Scam, Communication in Scientology… Or Not,  Am I Still A Thetan?,  To Be Or Not To Be,  An Evaluation of Scientology,  Fear: That Which Drives Scientology and Justification and Rationalization.
Getting Emotional
The concept that people operate at different emotional levels is nothing new, both to the layman, the social scientist, and to leaders of major religions. Joe is depressed. Sally is cheerful. John is perpetually angry. And David loves controlling bodies.
The Scientology Tone Scale is a hierarchy of human emotions ranging from Serenity of Beingness down to Total Failure. The scale is divided into two parts. The top half is comprised of those emotions displayed by a spirit plus their body. The bottom half encompasses those emotions below body death; essentially, emotions manifested by the spirit alone. LRH assigned each tone level a numeric value from 40.0 (Serenity of Beingness) to 0.0 (Body Death), and -0.01 (Failure) to -40.0 (Total Failure). LRH wrote that this numerical classification "…is not arbitrary but will be found to approximate some actual governing law of nature."
According to LRH, people are stuck in a "chronic" tone level, but typically exhibit a "social" tone level when interacting with others. For instance, a person might be in the chronic tone level of Controlling Bodies but appear Enthusiastic when addressing small auditoriums of people at quarterly events.
Day to day circumstances cause people to temporarily move up and down the Tone Scale. The death of a loved one might plunge a person into the tone level of Grief. Playing basketball with buddies or painting a landscape might rocket a person into Games or Aesthetics.
"The higher the individual is upon the Tone Scale, the better chance he has of obtaining the wherewithal of living, the happier he is, the healthier his body will be." LRH, Science of Survival. And thus, one of the goals of Scientology auditing is to increase people's tone levels.
A Workable Technology?
I don't know of anyone who developed a more comprehensive scale of human emotions than LRH (which doesn't mean one doesn't exist). The question is: Did he get it right? Partly? Or was he completely off base?
Quieter, less extroverted people aren't necessarily low toned but can get labeled as such. Similarly, a shy individual can be mistakenly assigned a lower position on the chart than is warranted. On the flip side, low toned people often hide behind wide smiles and false enthusiasm.
I'm sure that anyone who's been in Scientology for any length of time remembers "surveying" strangers on the street in order to gauge their chronic and social tone levels. Fun times.
I used to wonder if there weren't more tone levels but never came up with any. Maybe the Tone Scale really is a "workable technology." Not perfect. But workable.
As with most everything LRH wrote and talked about, I take his tech and policy with a big grain of salt. Few of his lectures, Bulletins, or Policy Letters ring completely true for me anymore. For those willing, much of his tech needs further research (the real kind) and refinement. That said, might the Tone Scale still be a useful tool, even if just to make people aware of the concept that people operate within a range of human emotions?
The Hubbard Chart of Human Evaluation
The Chart of Human Evaluation from LRH's book, The Science of Survival, is comprised of thirteen emotional tones associated with an array of expected characteristics and behaviors at each level. Some believe LRH fell short in assigning the correct attributes to their corresponding tone levels. He got some right. He came close on others. He failed on a few. Was he at least in the ball park?
Perhaps his most infamous designation (though not spelled out specifically on the chart) was ascribing all gay people to the tone level of "covert hostility." Over the last thirty years, I've lived next door to two very nice gay couples. None of the four were covertly hostile and all were friendly. Same for a gay relative.
I suspect LRH projected many of his own fears, prejudices, and insecurities onto the chart. His own Second Dynamic transgressions with women and children have been well documented but no one within the church would dare connect him a lower tone level. Many stories, too, have been told about how he abused his staff.
To lighten the mood, here's a line from LRH for you girls: "A society…in which women are taught anything but the management of a family, the care of men and the creation of the future generation, is a society which is on its way out." (The italics are his.)
So What Else is New?
Like other Scientology tech and policy, the Tone Scale can be perverted to suppress and control people.
One way this is done is by stereotyping people based on narrow criteria, much of which is unproven and/or false. Below Monotony on the Tone Scale, people are said to be "low-toned" and are on a "succumb postulate"—and by extension, should not be helped as Scientology is only for the able and the church doesn't have the time or resources to waste on down-stats. Good Scientologists don't associate with "low-toned" people.
LRH wrote about communicating with people based on their tone level. According to his concept, people can be controlled and manipulated—and sold Scientology services—by communicating with them at, or slightly above, their tone level. Perhaps no one is more versed in this than Scientology registrars.
Our Way or the Highway
I've observed that underneath the happy countenance of many Scientology staff lies a dark streak of "No-sympathy." Not only is this especially recognizable in the Sea Org, but is a classic trait of other hard-core cults.
Scientology public has little sympathy for "Wogs" outside their church. Staff has little sympathy for org public not kowtowing to LRH and moving quickly up the Bridge. Staff can be especially brutal to each other. One of the most notorious examples was (is?) the practice of condemning people to the Hole at the Int Base in Hemet.
This No-sympathy mindset has evolved from empathizing with others due to temporary hardship or adversity, to feeling sorry for them, to showing no mercy or compassion to anybody not in complete agreement with Scientology and LRH. Mission and Class 5 org personnel are usually not as heartless as Sea Org members.
This isn't to say there isn't nice staff—the Sea Org included. To the contrary. The majority are good people that joined the ranks to help others. Unfortunately, this abovementioned No-sympathy attitude has saturated all echelons of the church—no doubt, starting with LRH decades ago. I've witnessed staff turn from Cheerfulness to Anger or Resentment on many occasions.
Just below No-sympathy on the Tone Scale is Unexpressed Resentment. And just below it is the infamous, 1.1, Covert Hostility, the favorite hangout of the suppressive person. Directly below it are Anxiety and Fear. During my time on staff, I saw many fall through this range of tones after rubbing shoulders with the many injustices and ludicrous policies pervading the organization. I can only imagine the dread that ex-Sea Org members had to endure prior to leaving and having to confront living in the "dangerous" outside world.
Interestingly, some staff deal with these organizational insanities by becoming what LRH termed, "theetie-weetie." Everything is light and airy for people like this. Everything is good; everything will work out in the end. As LRH said, the theetie-weetie "Cannot go deeper in the bank than a thought." Underneath their perpetual grin is someone who can confront very, very little. I've observed that a number of staff at a local org fall into this sad category.
The Illustrated Tone Scale
One of the most celebrated charts in Scientology is the Illustrated Tone Scale strewn with its emotive little cherubs.
I still have a framed version hanging in my house. True, it's not prominently displayed in the living room, but the occasional guest might see it in the hall on the way to their room. I doubt I'll ever get rid of the thing.
Last Words
I appreciate the idea of recognizing inherent nature and behavior based on emotional disposition—just as long as I don't go overboard and unfairly pigeonhole everybody.
Sill Not Declared,
Terra Cognita