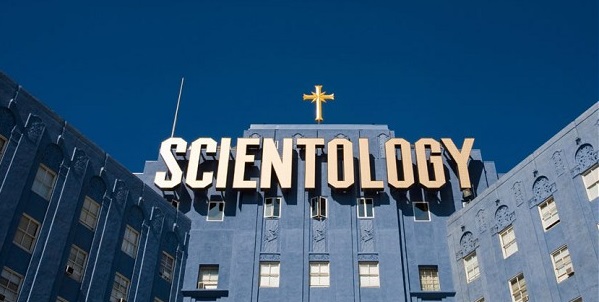 See earlier Terra Cognita: Scientology's Only Hope… maybe, We Deliver What We Promise, Getting Emotional, Intention, Clear Schmear, Do Not Evaluate for the Preclear, The E-Meter, The Is-Ness of Is-Ness, Cause Over Life — Really?, BT's in the Belfry, Two New Conditions!, The Condition of Liabilitiness, Condition of Doubtfulness  The Mind, The Way To Happiness: Really? A Story, Auditing: a PC's Quest for the Holy Grail, The Knowledge Report, Integrity, The Almighty Stat, The Reg, The Horrors of Wordclearing, Why Scientologists Don't FSM, Respect, The Survival Rundown – The Latest Scam, Communication in Scientology… Or Not,  Am I Still A Thetan?,  To Be Or Not To Be,  An Evaluation of Scientology,  Fear: That Which Drives Scientology and Justification and Rationalization.
Exteriorization in Scientology
L. Ron Hubbard regularly bandied about the concept of exteriorization. He defined "going exterior" as, "the fellow would just move out, away from the body and be aware of himself as independent of a body but still able to control and handle the body."
He defined exteriorization as, 1. "the state of the thetan, the individual himself, being outside this body. When this is done, the person achieves a certainty that he is himself and not his body;" and 2. "the phenomenon of being in a position or space dependent upon only one's consideration, able to view from that space the body and the room as it is. That is exteriorization. One can view the body or control the body from a distance."
One of the allures of LRH was how he made the extraordinary seem so simple—and so possible to attain. And so Western. You didn't have to spend six years on a mountain top in Tibet. You just plunked down your cash and paid for your salvation the good old American way. "Exteriorization? Not a problem! Just decide to move out of your body and, bingo! It's as simple as that. Nothing could be more natural. I've been doing it for years. Not a big deal, really. It's just a decision."
Another Big Carrot
Having the ability to go exterior is one of the larger carrots dangled in front of Scientologists to entice them up the Bridge. Who doesn't want the ability to fly through the air invisibly, independent of his funky old body?
Being exterior is the equivalent of having the kind of super powers one reads about in DC or Marvel comic books. And the great thing is, you don't have to have been bitten by a spider, exposed to massive doses of radiation, or have been born on Krypton!
Going exterior is an almost Holy Grail for Scientologists, who shell out thousands and thousands of dollars to achieve this lofty state of existence.
Good News, Bad News
The good news is you went exterior! The bad news is you need the Interiorization Rundown! Apparently, exteriorization is a very unstable state of being and people freak-out and can't wait to get back in their bodies. So they can go exterior again.
Having "out-Int" is like being stuck in a mini-non-interference zone. You must handle your "Int" before continuing on the bridge. Please see the registrar.
Perceptics
According to LRH, there are different levels of exteriorization depending on the number of perceptics one possesses when operating outside his body. For instance, a person can go exterior with "full" perceptics, meaning he's able to see, hear, feel, and sense virtually everything. Or he can feel "semi-exterior," without any of the classic perceptions associated with leaving the body.
This quasi-out-of- body sensation allows people to rationalize they've gone exterior when in fact, they're just keyed-out and feeling big and expansive.
The concept of a thetan bopping around outside of his body without all of his perceptics is contradictory to what a thetan is. Thetans are spiritual entities without matter, energy, space, or time. A non-seeing, non-hearing, non-omniscient thetan operating outside the body is a rationalization for a state of existence that doesn't exist.
And we're to believe this contradiction will resolve when one reaches OT 7? Or OT 8, 9, or 10? That is the hope. That is the aforementioned carrot.
Euphoria vs. Exteriorization
If people aren't really going exterior like they think they are, what's going on?
Many misinterpret sensations of euphoria, exhilaration, or the release from emotional trauma for the fabled state of exteriorization. Some perceive changes in their environment—it looks brighter all of a sudden!—and think they're exterior when in reality they've just opened their eyes after a prolonged period of introversion.
Still others mistake the extroverting effect of taking a walk, as described in Problems of Work, as going exterior.
There have been many studies in which subjects were induced by one means or another to feel they'd left their bodies. (I won't waste your time with a slew of links but just Google it. I did.) Many people think they're exterior when they aren't.
Imagination and group agreement play large roles in the belief of exteriorization, too. If one can translate what he's seeing to a mock-up in his mind, he can believe he's outside of his body. This belief is strengthened by others' stories of going exterior. Scientologists are quick to relate the times they went exterior due to a process or something they'd read or some other "transcendent" experience (like DM walking on stage at the release of GAT II).
It doesn't take much for Scientologists to believe they're exterior—especially ones drunk on Kool-Aid.
Science vs. Scientology
If true exteriorization was so easily attained and had been achieved by so many, thousands of videos and scientific studies would exist validating the experience. Could anything be easier to prove?
Tom picks out a card from a deck and holds it up so Sally can't see its face. Sally goes exterior, swoops around and looks at the card, returns to her body, and tells Tom what card he's holding. The Ace of Spades! YouTube should be teeming with videos of people performing amazing feats while exterior—and they should be as common as the ones from Chris Shelton and Leah Remini.
Laboratories all around the world should have files and files of experiments demonstrating exteriorization is real, that people leave their bodies all the time, able to do all sorts of crazy things.
The CIA, MI6, and the Mossad should have whole divisions of exterior soldiers flying all over the world spying and gathering evidence. Except for dropping the occasional bomb in the Middle East, who would need drones? (Don't try to tell me these organizations really do have legions of these people, because the magnitude of such an actuality could never be kept secret.)
And what about LRH? If anyone had the capacity to go exterior at will, it should have been him. If he was able to practice what he preached, he wouldn't have needed a ship and a crew in his Mission into Time. Nor would he have needed so many messengers to communicate back and forth with people.
Hollywood!
If going exterior is standard Scientology tech, why hasn't Golden Era Studios produced a film on the subject? With so many OTs in the Sea Org, demonstrating leaving the body would be a cinch. Making a film on going exterior shouldn't be any harder than making one on how to read an e-meter and should be standard training for all auditors. I can just imagine the special effects they'd use to show the thetan leaving the body.
Not to worry, though. I'm sure LRH already wrote the script and it just got lost in the closet.
Last Words
One can either fully operate outside of his body—like a real thetan—or exteriorization is a dream.
If anyone reading this is able to go exterior with full perceptics, then please tap me on the shoulder and whisper in my ear, "Happy Holidays, TC." I'll be the one wearing the ugly, red sweater sitting in the corner of the Starbucks at State and 9th.
Still not Declared,
Terra Cognita