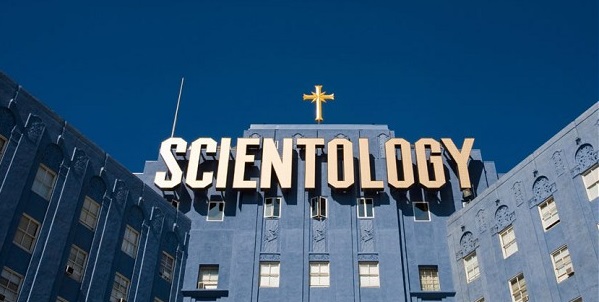 See earlier Terra Cognita: We Deliver What We Promise, Getting Emotional, Intention, Clear Schmear, Do Not Evaluate for the Preclear, The E-Meter, The Is-Ness of Is-Ness, Cause Over Life — Really?, BT's in the Belfry, Two New Conditions!, The Condition of Liabilitiness, Condition of Doubtfulness  The Mind, The Way To Happiness: Really? A Story, Auditing: a PC's Quest for the Holy Grail, The Knowledge Report, Integrity, The Almighty Stat, The Reg, The Horrors of Wordclearing, Why Scientologists Don't FSM, Respect, The Survival Rundown – The Latest Scam, Communication in Scientology… Or Not,  Am I Still A Thetan?,  To Be Or Not To Be,  An Evaluation of Scientology,  Fear: That Which Drives Scientology and Justification and Rationalization.
Scientology's Only Hope…maybe
Scientology orgs and missions have occasional good weeks where they can afford to pay the staff and stock the bathrooms, but per every conventional criterion for financial success, not one has ever been solvent. If not for free labor, advance donations by dedicated whales, and a blind staff, they all would have had to shutter their doors years ago. And yet, the mother church perpetuates an unworkable system without acknowledging decades of mismanagement and insolvency.
The grand experiment that LRH envisioned has failed.
Why?
These are some of the reasons Scientology orgs are insolvent:
Suppressive senior management.
A bloated organization. The Org Board looks pretty but is not applicable or necessary to deliver Scientology technology.
Diverting donations to needless causes and activities:
o   Ideal Orgs.
o   SUMP.
o   IAS.
o   Sea Org Reserves.
o   Int Base.
o   Events.
o   Gold and Bridge (who continually put out overt and outdated products).
o   Ancillary organizations (Narconon, WISE, Way to Happiness, CCHR, etc.).
Suppressive application of Ethics.
Inflated prices for services. The average Earth human cannot afford the Bridge. Instead of trying to get more people in by charging less, Scientology charges more, essentially excluding the vast majority of the world.
The Internet, social media, and print media spread truth about the church.
The church isn't willing to change. Research and development is considered criminal.
Not delivering products that were promised.
Purchasing and restoring unnecessary buildings (ideal orgs).
Reliance on policy and technology that doesn't work.
These are a few of the reasons orgs are able to keep their doors open.
Staff is paid little to nothing. Essentially, they're volunteers.
A few rich patrons pay for basic necessities.
Churches are exempt from having to pay taxes.
Staff are cowed and afraid to leave.
But What if the Tech Worked as Advertised?
Assuming for a moment that Scientology tech worked as advertised, is solvency possible? Even if the aforementioned reasons for the church's failure were eliminated, could orgs actually flourish and prosper? The answer is no.
Too much time and effort has been invested in the current system. A steadfast belief that change is harmful and dangerous is too ingrained in the minds of the faithful for any kind of meaningful transformation. A supertanker has a better chance of swerving through a pod of dolphins than the church has of changing.
Terra Math
Let's pretend that all these new Ideal Orgs reached the size of old St. Hill and paid all 250 of their staff a living wage. Wait. 250 is impossible. Let's cut the number of staff to a reasonable 100 and pay them $15/hour and have them work a measly (by Scientology standards) 60 hours per week.
100 staff x $15/hr x 60 hrs/wk = $90,000 Org payroll per week (or $390,000 per month).
(BTW, in my neck of the woods $15/hour wouldn't cover the rent.)
But wait, there's more to solvency than payroll! Additional revenue is needed for expenses: insurance, utilities, capital reserves, Sea Org reserves, admin supplies, promotion, postage, cleaning supplies, etc., etc., etc. Again, let's be conservative and pretend we can cover all these expenses for $120,000 per year—a mere $10,000 per month.
Monthly Payroll ($390,000) + Expenses ($10,000) = $400,000.
An org would need $1,000 per month from 400 hard-core, donating public to sustain itself.
Let's get wild and pretend that the reg sells 12.5 hour intensives for the discounted price of $3,000. And let's pretend that since the org is "ideal," they actually deliver what they sell. In order to reach their goal of $400,000 for the month, they would need to sell around 133 intensives.
$400,000 / $3,000 per intensive = 133.34 intensives.
133 intensives x 12.5 hours = 1662.5 well done auditing hours per month.
There isn't a Class 5 org in the galaxy that's ever come close to these numbers. Not when LRH was "running the show." Not when DM took over. Not when applying policy or not applying policy. Not on Marcab. Not on Arcturus. Never. Nowhere.
I admit these numbers are ridiculous. Then again, if an organization was going to call itself "ideal," I expect it would pay its staff and maintain the premises.
Ed note: While this is generally a true statement, it is not absolutely true. The FSO delivers more than 1,000 hours per week. DC org in early 70's was doing 1000 WDAH a week or more. I remember DC back in the day used to compete with Munich and Miami as the top orgs on the planet. Funny, the ED of DC from that time is a close friend today, as is the ED from Miami. The ED of Munich, Jens Bogvad passed away. Of course, none of those orgs are anywhere close to that level today – the success of those orgs was the personality, charisma and drive of their leaders. Less than 10 orgs in history, including the FSO, that have done that many hours in a month. And given there are the same 150 orgs today as there were 20 years ago, and that there has been 50 years to get the kinks worked out, it is pretty obvious it is NEVER going to happen. 
What's the Solution?
The only chance Scientology has of surviving is to go the independent route: individuals or small groups delivering services without interference from a bloated and intransigent mother church squandering everything it touches.
Much like teachers and practitioners of psychotherapy, self-help, and other religious practices, independent Scientologists must be allowed to hang out their own shingles and deliver their own brand of tech without worrying about fair-gaming, copyright infringements, and monthly dues. Independents should freely use LRH's tech however they see fit and charge whatever they want for their services. If their brand of Scientology improves lives, great. If it doesn't, people will go elsewhere.
Many have already gone this route. Good luck to them all.
You Really Want to Save the Planet?
If the Church of Scientology practiced what they preached, they would recognize their decades of insolvency and change their operating basis. If they were really smart, they would remove all the copyrights from their sacred texts and distribute LRH technology to whoever wanted it, free of charge.
There's no need for a "mother church," other than to dispense books, lectures, and course packs.
Advanced orgs are obsolete, even to deliver the OT levels (whose confidential materials have been read by Internet users for years now with no deleterious effects). And since these higher orgs have never made a true OT anyway, why not give independents a chance?
Still not Declared,
Terra Cognita